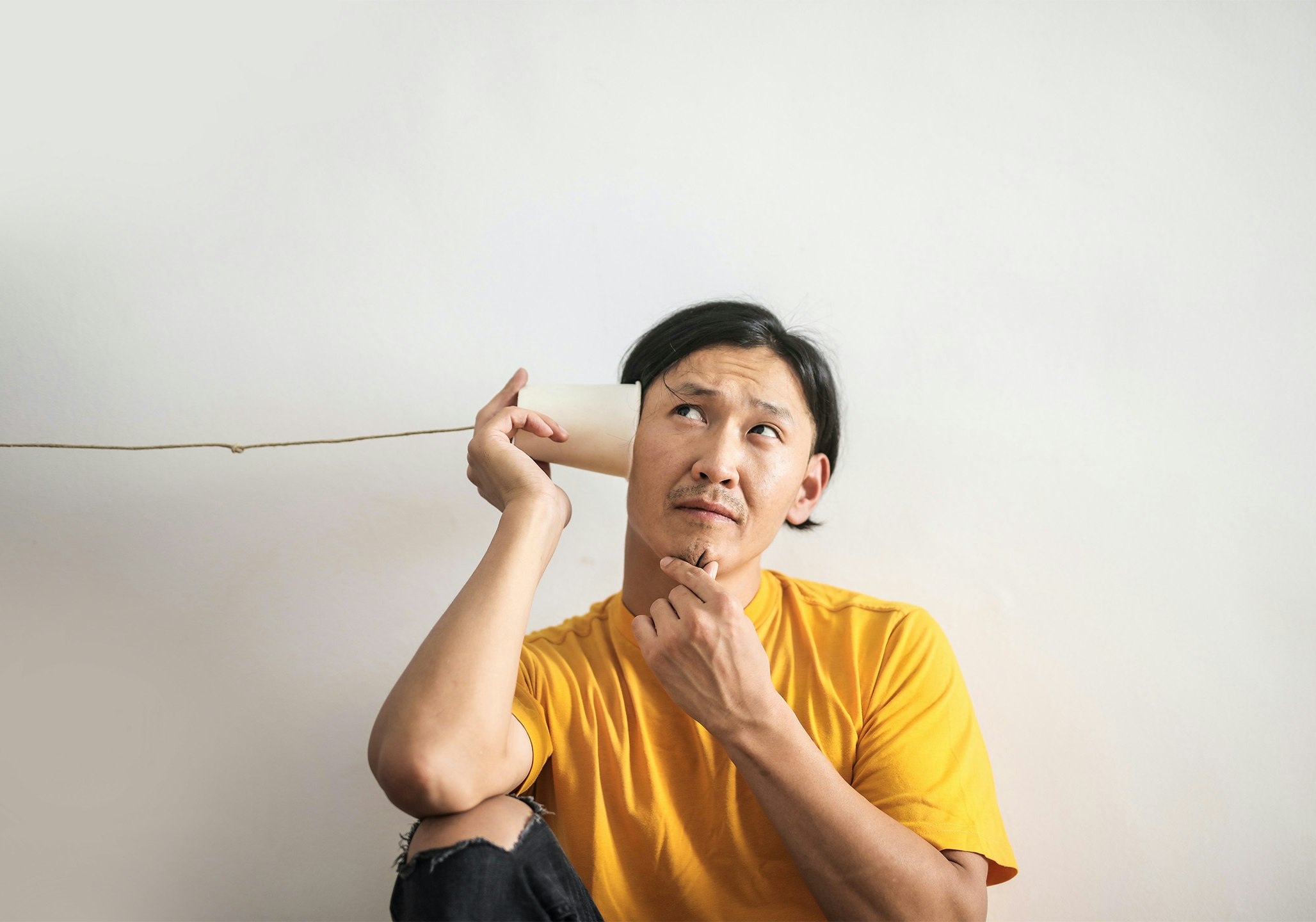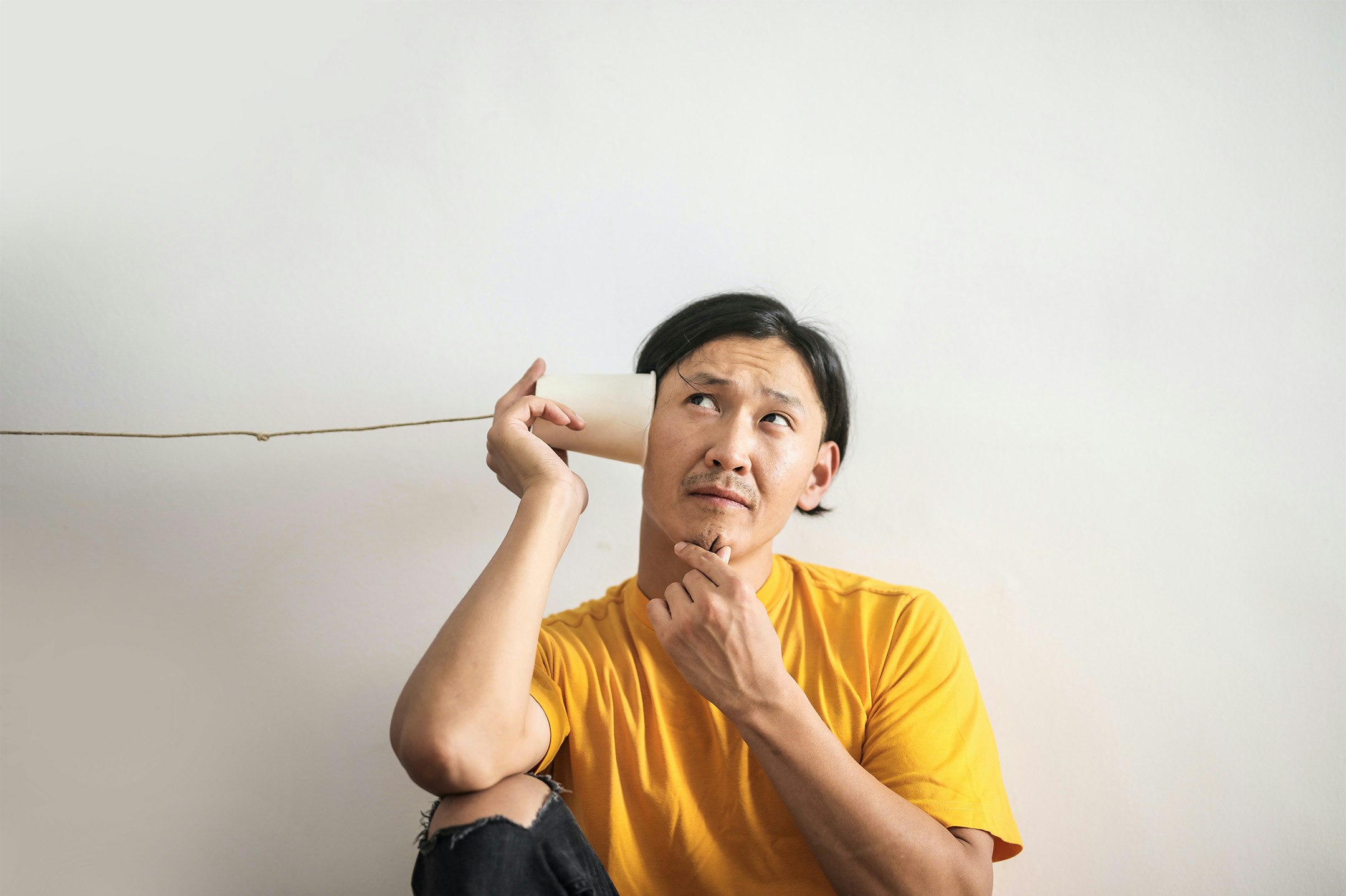 Turn your international communication into a success factor with these (digital) tools
In a fast-paced world, effective communication is increasingly important. For companies, clear, efficient internal communication is therefore a major success factor. How can your business achieve this? With the right tools for internal communication. This blog will show you which tools you can use to improve your internal communication.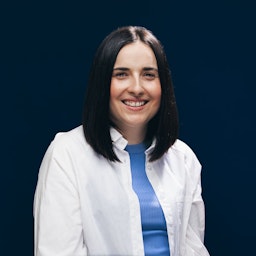 Anna Radermacher
Communications Manager
It's no secret that good internal communication improves employee engagement. Studies show how it can positively impact trust in leaders. It also contributes to better productivity - by activating employees' creative abilities.
The big question that many communicators always ask themselves is: What tools do I need for effective internal communication? Sadly, there's no universal answer to this question. That's why we're helping you out by comparing both analog and digital tools for internal communication - and giving an overview of potential providers. We can't decide which tools are right for your business, but we can make your decision process easier.
Internal communication tools vs. internal communication channels- the differences
Let's begin with a definition. Although internal communication 'channels' and 'tools' are often used synonymously, they differ, so it's important to understand how. Internal communication channels are used for communication, for example, emails or messages on the intranet.
Internal communication tools - our focus in this blog - are software applications and platforms that improve collaboration and communication within the company. In other words, platforms that can become a channel for internal communication.
Channels are important because they transport messages - but you can only truly reach your employees with the right tools. Next, let's distinguish the difference between digital and analog tools for internal communication.
Digital and analog tools for internal communication
An overview of digital and analog tools in internal communication:
Digital tools for internal communication
Messaging app: Popular for getting in touch with each other quickly and easily. Various chats for quick arrangements make internal communication more efficient.
Video conferencing provider: The new "normal" for team meetings - not only when working from home. Popular functions: Screen sharing, recording, and personalized backgrounds.
Project management tool: At first glance, not a tool for internal communication. At second glance, such a tool facilitates task coordination.
Cloud: Work together on documents and presentations - and exchange feedback - in real-time. Not only for remote teams.
Collaboration App: The all-rounder. Combines a messaging app with features like video calls, file sharing, and other integrations.
Digital Signage: Share corporate news in a big way - on screens in canteens, in the warehouse, or on the shop floor. 
(Social) Intranet: Now a classic. News, chats, groups, and documents are found on the social intranet. Caution: Too many functions make it confusing.
Employee app: The social intranet for your pocket. Optimized for frontline employees who don't work in an office.
Platform for operational employees: employee app taken one step further. With integrations, the app becomes a diskless OS for your employees.
Analog tools for internal communication
Whiteboards: Perfect for idea collection and visualization but unsuitable for effective internal communication. 
Noticeboard: A pinboard with all information at central locations in the company. It's a classic option, but implementation could be better: outdated info, no feedback option, and lack of data protection.
Personal meetings: Both one-on-one or in a group. This form of communication is the most personal - and often the most complicated for groups because it requires more organization.
Internal communication tool providers
There are many suitable providers for every digital tool. Here are some examples:
Slack: Known as a messaging app, Slack offers a free plan for small teams and paid plans with more features and storage. Slack provides channels for teams or projects, and file storage. It can also be integrated, for example, with Google Drive.
Zoom: Perhaps the best-known platform for video conferencing. Zoom offers both free and paid plans, with the paid plans providing advanced features such as recording and transcription.
Asana: Better project management with tasks and deadlines. Asana offers a free plan for small teams and paid plans with more features and storage.
Google Drive: Google Drive offers paid plans for companies and organizations. The big advantage: being able to edit documents and spreadsheets in real-time. A plus, especially for remote teams. 
Microsoft Teams: The best-known collaboration app. Besides video calls, Teams also offers chat and file-sharing functions. It can be extended as desired with other Microsoft apps. Included in subscriptions.
Jive: Nothing to do with dancing. Jive is a social intranet software for companies. Communicate and interact with one solution. Prices depend on company size and requirements.
SpeakAp: An employee app for communication, task management, and collaboration. Prices vary depending on company size and individual requirements.
Flip: As a platform or employee app 2.0 for operational employees, Flip not only offers the usual functions of internal communication, but also combines project management, task planning, and integrations to existing IT systems in one easy mobile platform.
Choosing the right tool for internal communication
Choosing the right tool for internal communication depends on many factors, including the size and structure of your team, your budget, and your organization's specific needs. Here are some aspects to consider when choosing a tool:
Functions: What specific functions do you need to support your internal communication? Do you need video conferencing, project management, or file sharing?
Ease of use: Is the tool user-friendly and easy to pick up? Do your team members need a lot of training to use it effectively?
Integration: Does the tool integrate with other software and platforms used by your team? Can it be easily integrated into your existing workflows?
Cost: What is your budget for an internal communication tool? Are there free or low-cost options that meet your needs, or do you need to invest in a more robust and expensive solution?
Perhaps you need a little more help making your decision? We've expanded these four factors with seven additional criteria to make it a little easier for you. With these checklists, you can compare options effortlessly and decide which tools for internal communication suit you best.
Seven criteria for comparing internal communication tools
Timeliness / Speed: Self-explanatory. Important here: Is information still up-to-date when it reaches the employees? How quickly is it passed on?
Reachability / Reach:  A critical question, especially in companies with many frontline workers. The question here is whether a tool can reach all employees at all.
Emotionality / Storytelling: How is the information conveyed? Are there multimedia formats such as videos and images to convey not only facts but also emotions?
Value: Applies especially to analog tools. For digital tools, the key question is: How elaborate is the design? How is the quality? 
Interaction / Feedback: Not to be underestimated - is there the possibility for feedback, comments, and further interaction?
Duration of availability: Will information remain permanently available? Can employees access it at a later date?
Centralized / Decentralized: Who can add content? Centrally controlled or also user-generated content? And vitally, can all information be accessed centrally on one platform?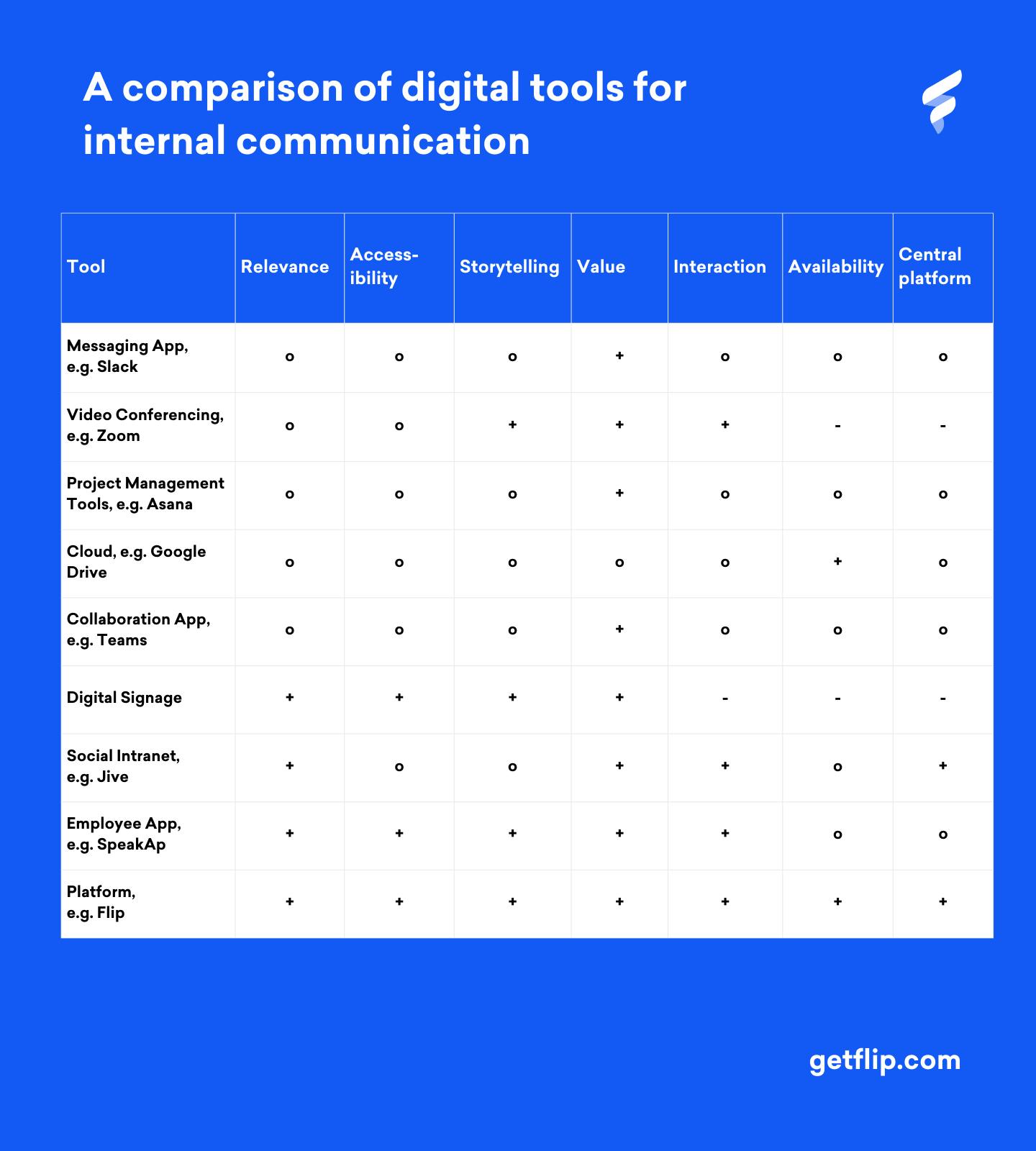 Internal communication tools: measuring success
Once you've made your decision, the first step is to effectively introduce your internal communication tool. With all the will in the world, the best tool won't improve anything if employees don't use it. In our seven-point plan we explain how you can successfully introduce a new tool.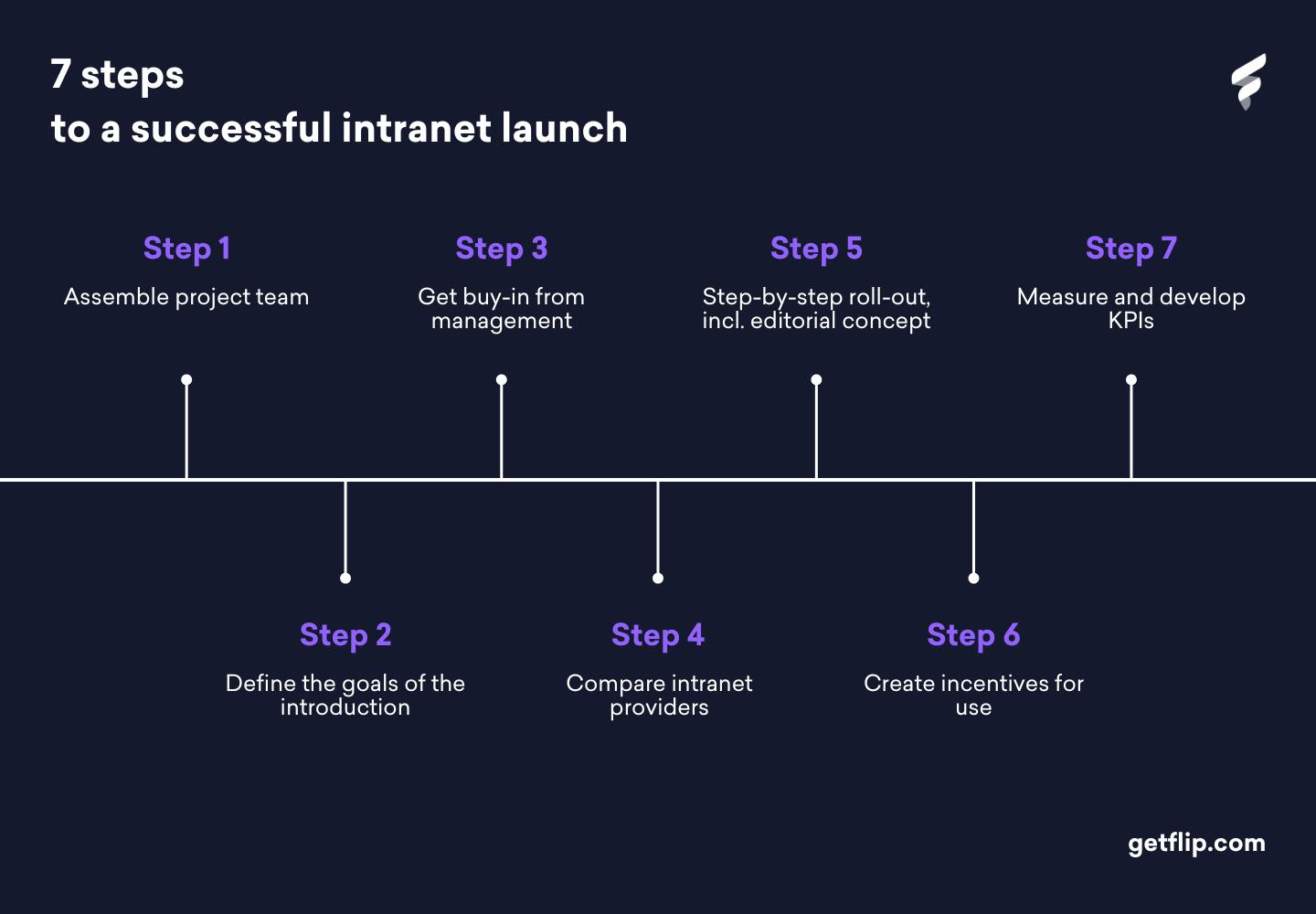 Then comes the next important step: measuring success and effectiveness. These key figures will help you in your assessment:
Engagement: Do team members use the tool regularly? Do they respond to messages and participate in discussions?
Collaboration: Does the tool help facilitate collaboration and teamwork? Do team members work more efficiently and effectively?
Productivity: Can team members complete tasks and projects more quickly and easily using the tool?
Feedback: What do team members think of the tool? Are there any problems or concerns that need to be addressed?
In summary: This is what good tools for internal communication bring to your business
Good and effective internal communication can distinguish between success and failure in business. Your biggest challenge is ensuring you reach all your employees, and choosing the right tool for internal communication can make all the difference. Only you can decide which is the right tool for your business, but we hope this blog makes your choice more straightforward. Above all, pick a tool that provides you with data - with analytics, you can measure your success and improve internal communication even further. Good luck!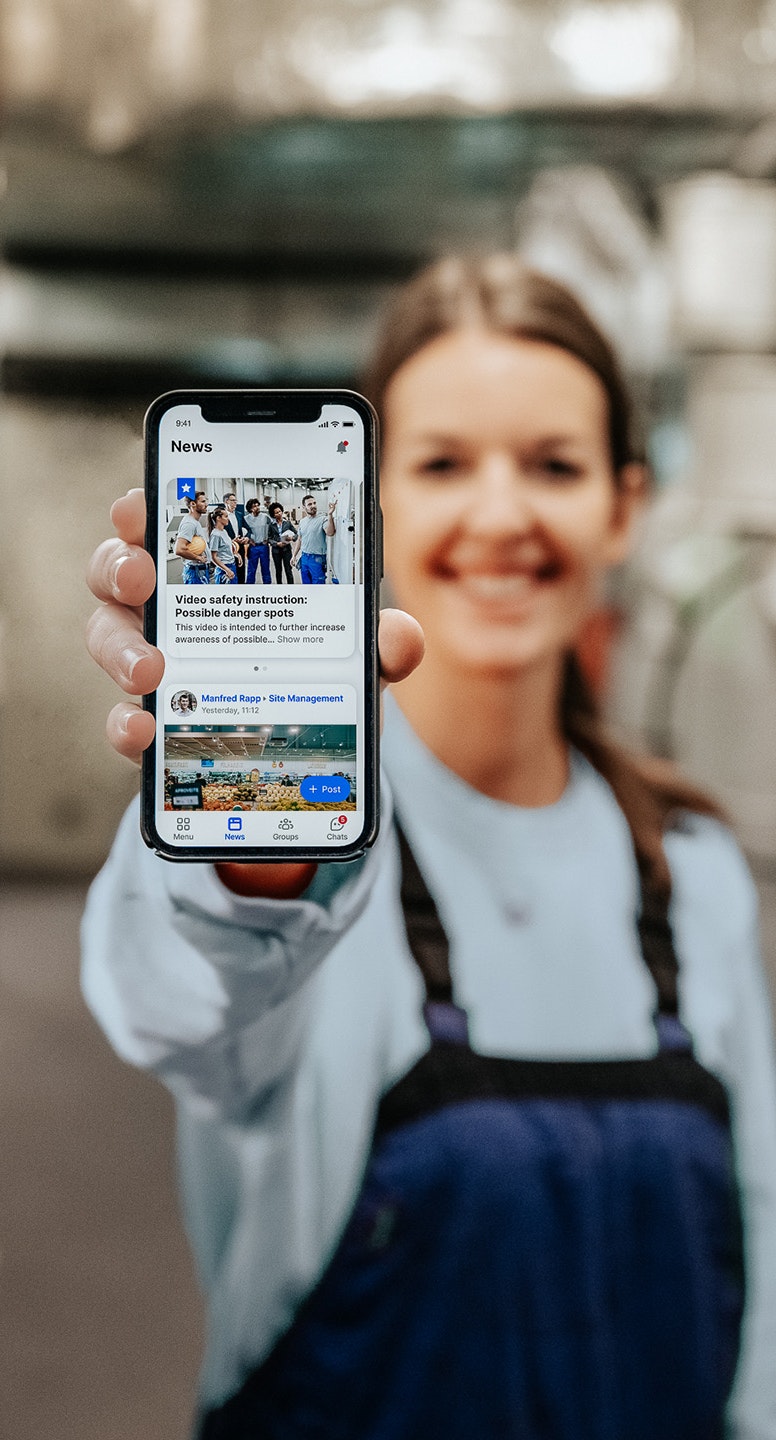 Can an employee app solve your internal communication problems?
Find out together with our communication experts if and how an employee app can improve the engagement and retention of your workforce.
Share
Don't forget to share this content