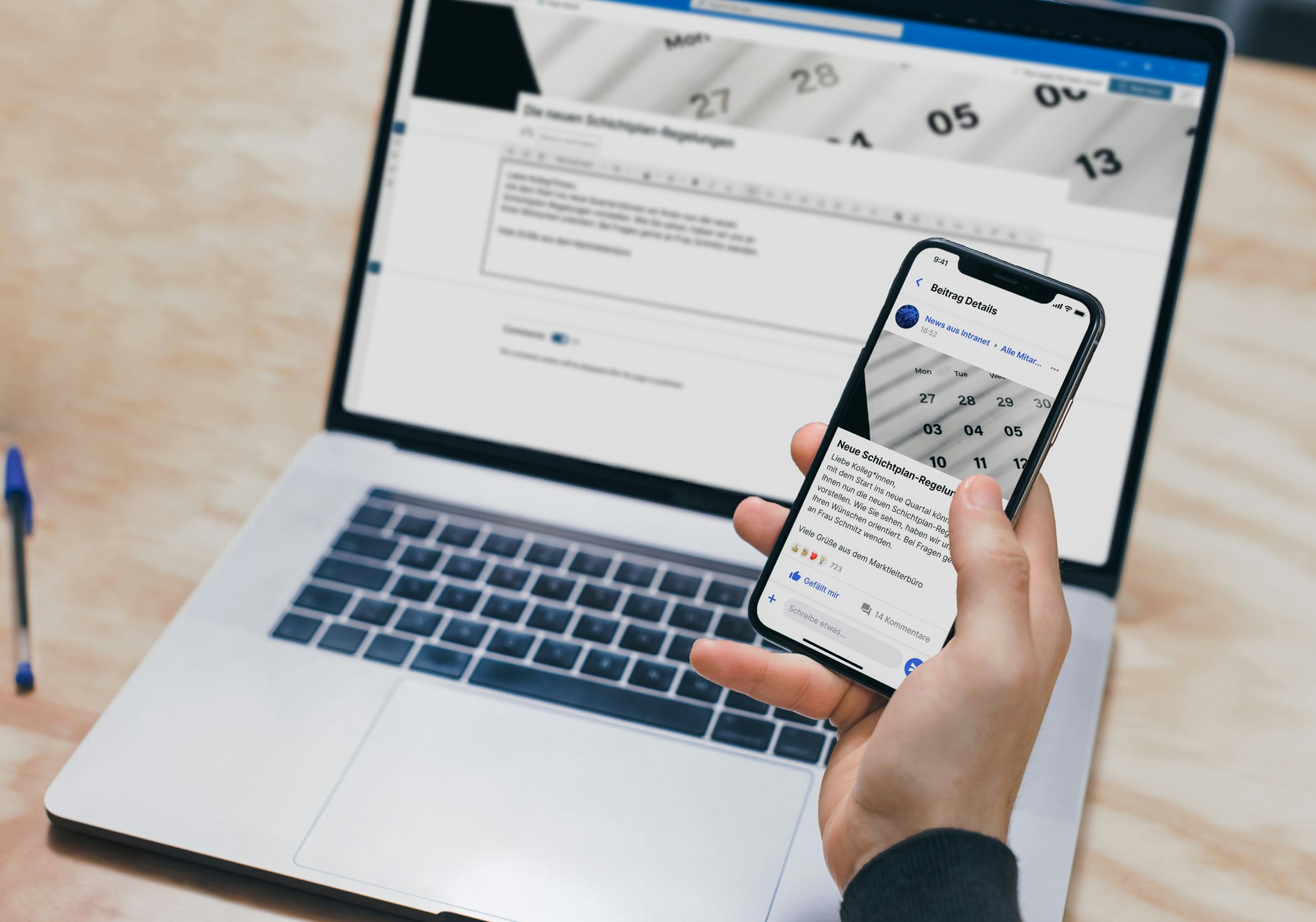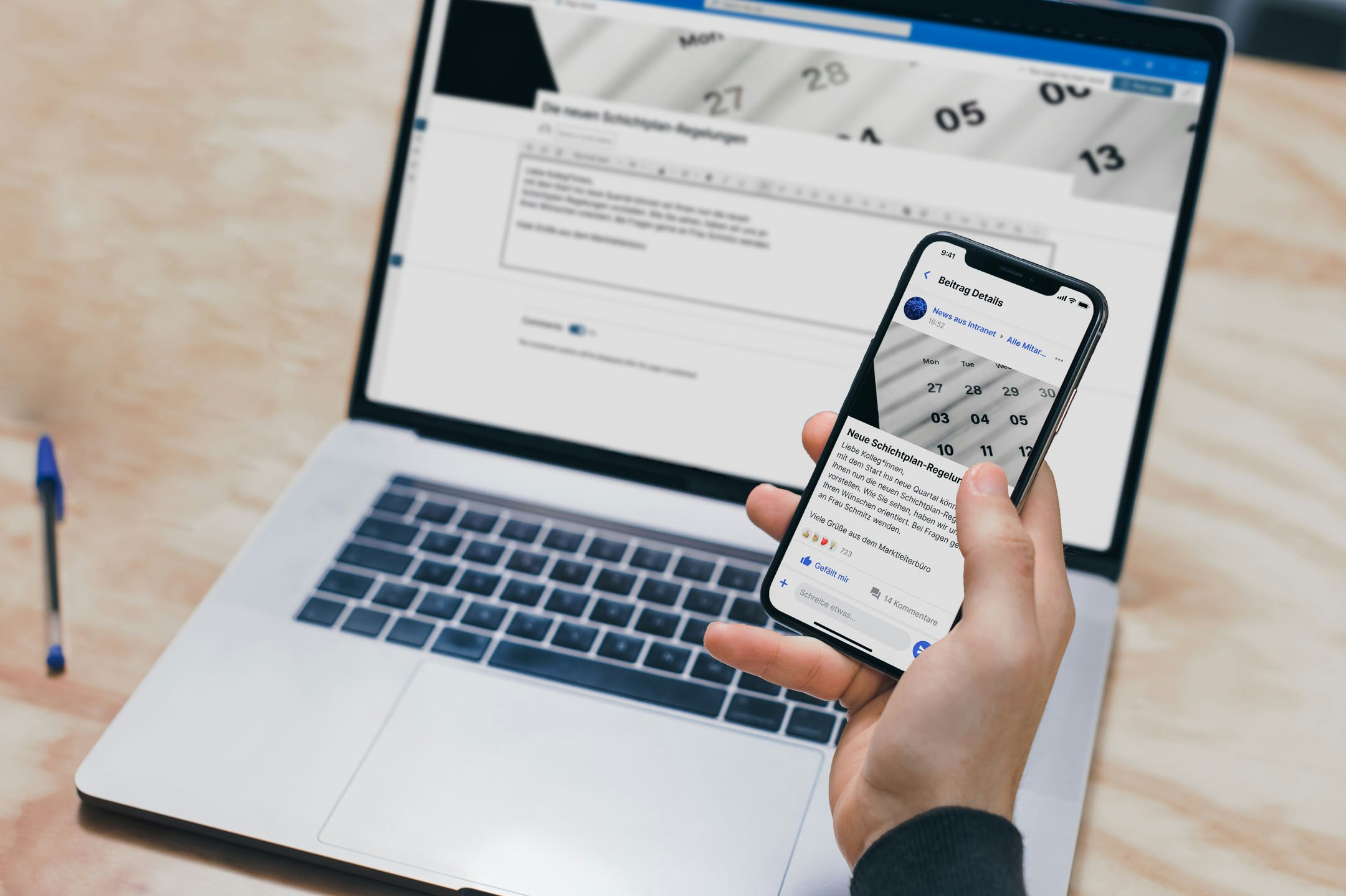 How to create a social intranet: 7-point plan for success
Some companies fail when implementing a social intranet, while others successfully increase employee satisfaction, engagement, and productivity. Ensure you fall into the second camp by following this field-tested 7-point plan from Patrik Kolligs, COO of intranet agency Kronsteg.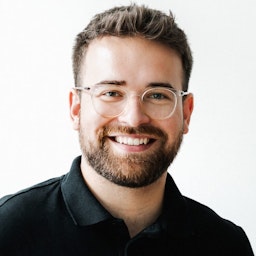 Patrik Kolligs
COO of Kronsteg GmbH
Intranet solutions have long since gone beyond simply managing information; they now enable employees to communicate, increase engagement and ensure that everyone in the company can be reached - from the salesperson in the field to the HR manager and the warehouse clerk. But creating such a dynamic social intranet from scratch can be challenging.
As an agency for social intranets and employee apps, we know all the typical advantages and disadvantages of creating an intranet. Using this expertise, we've developed a project plan to make your intranet rollout as easy as can be.
No matter what size your company is, what industry you're in, or what solution you choose: An "intranet implementation" project always follows the same basic rules.
Creating an intranet: the crucial steps
Assemble an intranet project team
Identify needs and define goals
Clarify buy-in
Evaluate vendors
Roll out
Create incentives
Track and continuously improve KPIs
Step 1: Assemble an intranet project team
Historically, implementing an intranet was the task of internal communications, often attached to marketing or taken over by an executive assistant. The lion's share of the effort was in IT, which had to deal with in-house developers or complicated SharePoint environments.
Fortunately, those days are gone. 
Today, the focus is far less technical. It's no longer a question of "Can we create an intranet?" to "How should we implement one?"
Content issues are taking up more of the spotlight: what should our intranet look like so employees enjoy using it?
HR and IT should also be at the table, alongside international communications. In addition, it's sensible to involve some department heads, branch managers, or site managers in the intranet project to represent the interests of frontline workers.
A common mistake when creating an intranet is to misjudge your target group. An intranet project team consisting of many departments helps to counteract this.
The ideal project team
People responsible for internal communications
HR specialists who want to promote employer branding and employee engagement
IT specialists for evaluating solutions keeping in mind the existing IT landscape, assessing integrations, etc.
Department managers who bring along use cases and requirement catalogs specifically for their teams
Data protection officers and works councils (if applicable)
Step 2: Define the goals of the intranet rollout
Some goals are obvious: reach all employees, increase engagement, and simplify communication. Discuss within the project team which benefits each stakeholder hopes to gain from the new intranet.
Consider which tasks you want to accomplish via the intranet (e.g., retrieving shift schedules or sending direct messages to colleagues). Collect the goals and then present them to management. It's crucial to identify the needs of each stakeholder group. The sales team has different concerns than the HR department, for example.
Focusing on user requirements is an often neglected but vital ingredient for success. Use interviews, surveys, or focus groups to determine what employees need. How do your employees rate the current communication in the company? Which elements are useful, and what is missing?
Step 3: Getting buy-in
Successfully implementing an intranet only works with buy-in and commitment from management - in two ways.
First, the resources you need must be made available. The entire project takes an average of six months and costs anywhere between $30,000 and $200,000, depending on the scope. Then you've got the time it takes to set it up.
One factor that shouldn't be overlooked is the migration of static content. The timeline and team effort must be outlined correctly from the outset and approved "from the top" to ensure the project gets adequate resources. 
Secondly, you can only operate your intranet effectively in the long term if you feed it with top-down content and actively respond to feedback. This can only be achieved with buy-in from all stakeholders, including upper management.
In many companies, building a social intranet is a political issue. If internal stakeholders feel that a new solution is stepping on their toes, conflicts can delay the project. Hence, getting everyone on board right from the start is important - especially those responsible for data protection and implementation.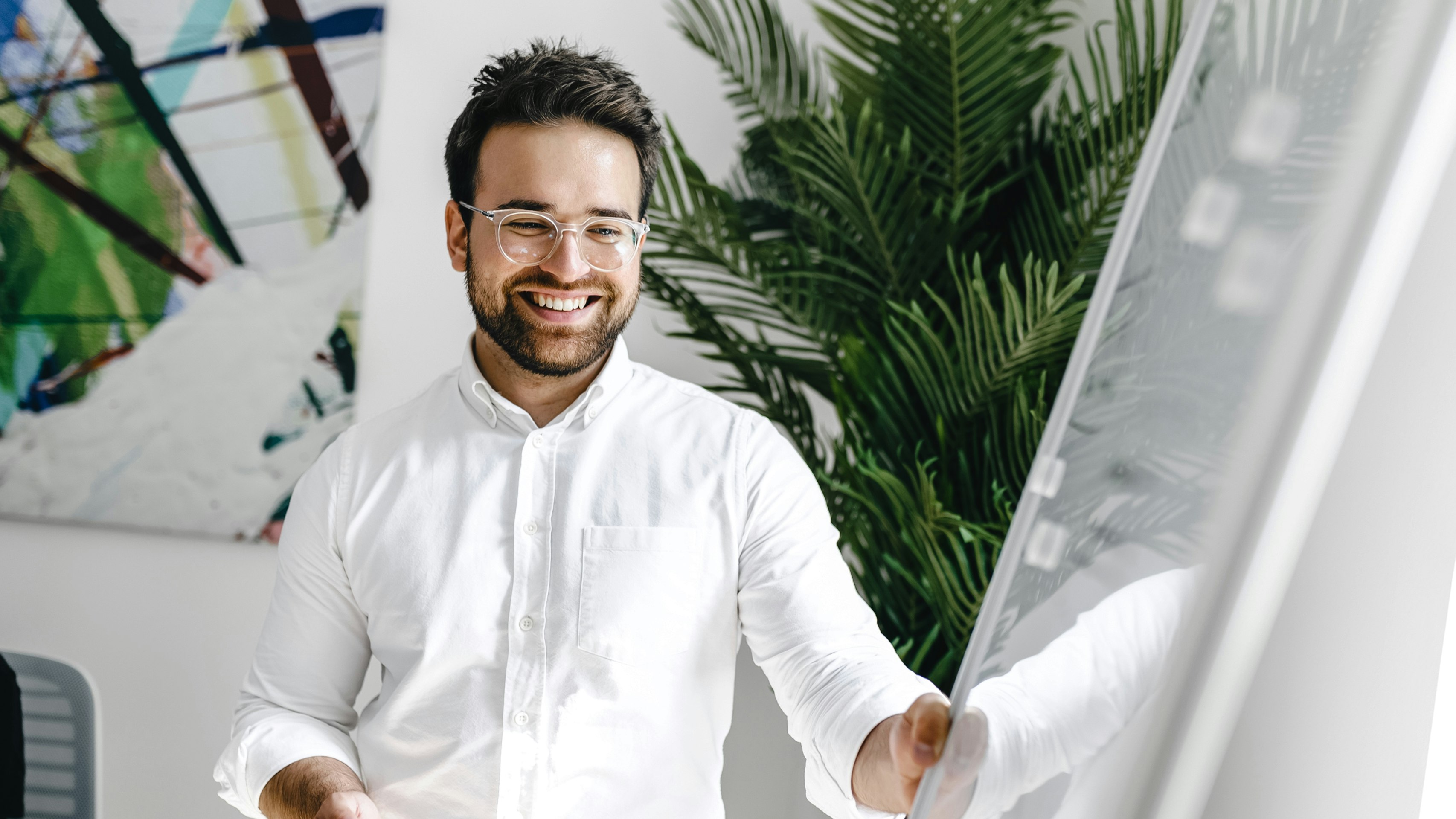 The author: Patrik Kolligs, business psychologist and founder of the intranet agency Kronsteg
The intranet agency Kronsteg helps medium-sized and large companies to digitalize internal communication and collaboration - from strategy to tool selection and implementation. Founder and COO Patrik Kolligs is a business psychologist, change management specialist and expert for the digital workplace in the the German Ministry of Economics.
Step 4: Evaluate intranet providers
This is where creating an intranet gets exciting. We recommend you follow this process when evaluating social intranet solutions. 
Requirements catalog: Create a requirements catalog using the needs identified in step two and your goals. 
Pre-selection: Based on these requirements, make a shortlist and compare costs over the next three to five years (including implementation and licensing costs). 
Cultural fit: When making your shortlist, consider the cultural fit (how well does the software match the skill level of future users?) and the vendor's innovation appetite (what's the company's vision? How well can you grow together?). 
Structural fit: Choose a solution that fits your company structure: While classic social intranets are well suited for companies with only desktop users, we recommend a social intranet in the form of an employee app that can be used on personal smartphones for companies with a high proportion of frontline workers. The initial costs and implementation effort can be lower with a smartphone solution. 
Technical fit: Clarify with IT how well the solutions can be embedded in your existing software map. The goal is to close gaps and avoid redundancies. Multiple chat solutions in the enterprise are not a good idea. Before you introduce a social intranet, decide which solution you will officially rely on in the future - and stick to it. 
User testing: Divide future users into focus groups where your favorite solutions are tested for usability. For example, select 20 use cases and try them in systems A vs. B. The testers then rate how easy they found it to use. 
Social Intranet
Designed for PC and laptop 
Usable only with internet connection 
Tailored for office workers 
Setup done by users 
Tailored for information and communication 
Employee app
Optimized for smartphones 
Usable offline, even without reception 
Developed for operational employees 
No configuration necessary: users are automatically in all relevant groups, for example 
Integrates duty rosters, employee cards, etc. 
Step 5: Roll out functionality (step-by-step) and accompany it with change management and communication.
Rolling out an intranet is a balancing act between apathy and excessive demands. You need the proper communication to ensure you don't lose your employees through either.
Depending on the complexity of your chosen solution, it may make sense to activate functions one after the other. This way, users are not confused by too many new features and possibilities.  
Each stage must be accompanied by clear change communication. For example, you could set up training meetings and establish a channel for users to contact you with questions and problems.  
You'll generate interest and interaction with a communication strategy that consistently delivers engaging content. This is where the buy-in from step three comes into play again. Experience shows that personalized content leads to more engagement in the workforce. Consider which content managers can share to motivate others to actively shape the new social intranet.  
Keep in mind what works well on other social platforms. Instead of posting PDF documents, we recommend videos, photos, and engaging text. 
Step 6: Create incentives
Sometimes creating a social intranet is enough to diminish feedback barriers.
One of our customers got a hot tip from a warehouse clerk on the very first day with their new intranet. Two trucks had been arriving at the same time every week for three years. One of them always had to wait for 30 minutes. This cost money because the delivery time is paid. With a quick phone call, the delivery time of one of the two trucks was postponed, saving thousands of euros. 
Companies underestimate how many ideas employees, especially frontline workers, have. Offer bonus payments for helpful ideas to ensure these suggestions end up on the social intranet or the employee app. 
In addition to financial incentives, it is important to show employees that: 
Engaging with the intranet has no negative consequences, e.g., managers will not criticize it. 
Their input is considered and implemented, i.e., it leads to positive changes in the company. 
Step 7: Measure KPIs and constantly develop the intranet after rollout
Unfortunately, many companies don't track KPIs at all. As a first step, we recommend monitoring at least the following key statistics:  
Login numbers and usage time 
Interactions and clicks  
Reach (number of users per week divided by the number of employees) 
Relevance of documents and content (e.g., what percentage of content is older than x months? What percentage hasn't been opened in the last x months, etc.). 
These KPIs are all directly related to the social intranet itself. The impact of the intranet on other business goals can't be demonstrated 1:1. Nevertheless, you can observe how the following KPIs develop after the intranet implementation: 
Employee turnover  
Absenteeism 
Frequency of occupational accidents 
Satisfaction (NPS = Net Promoter Score)  
Productivity (e.g., time spent in IT responding to employee concerns or time spent on administrative tasks such as payroll, time management, and documentation) 
Conclusion
If you boost employee engagement with a social intranet, you will reduce absenteeism, increase productivity and ultimately increase the company's profitability. However, these successes are not guaranteed.
According to one study, the average reach of intranets is only 50 percent. Frontline workers are often entirely disconnected. 
By contrast, those who approach the project correctly can reach nearly 100 percent of employees via social intranet or employee app. 
Don't wait to set the course for acceptance and adoption of a solution when you introduce it, but at the point when you select the provider. 
If you're considering a social intranet as part of a wider internal communication improvement project, check out our 5-step plan (with templates).
Share
Don't forget to share this content