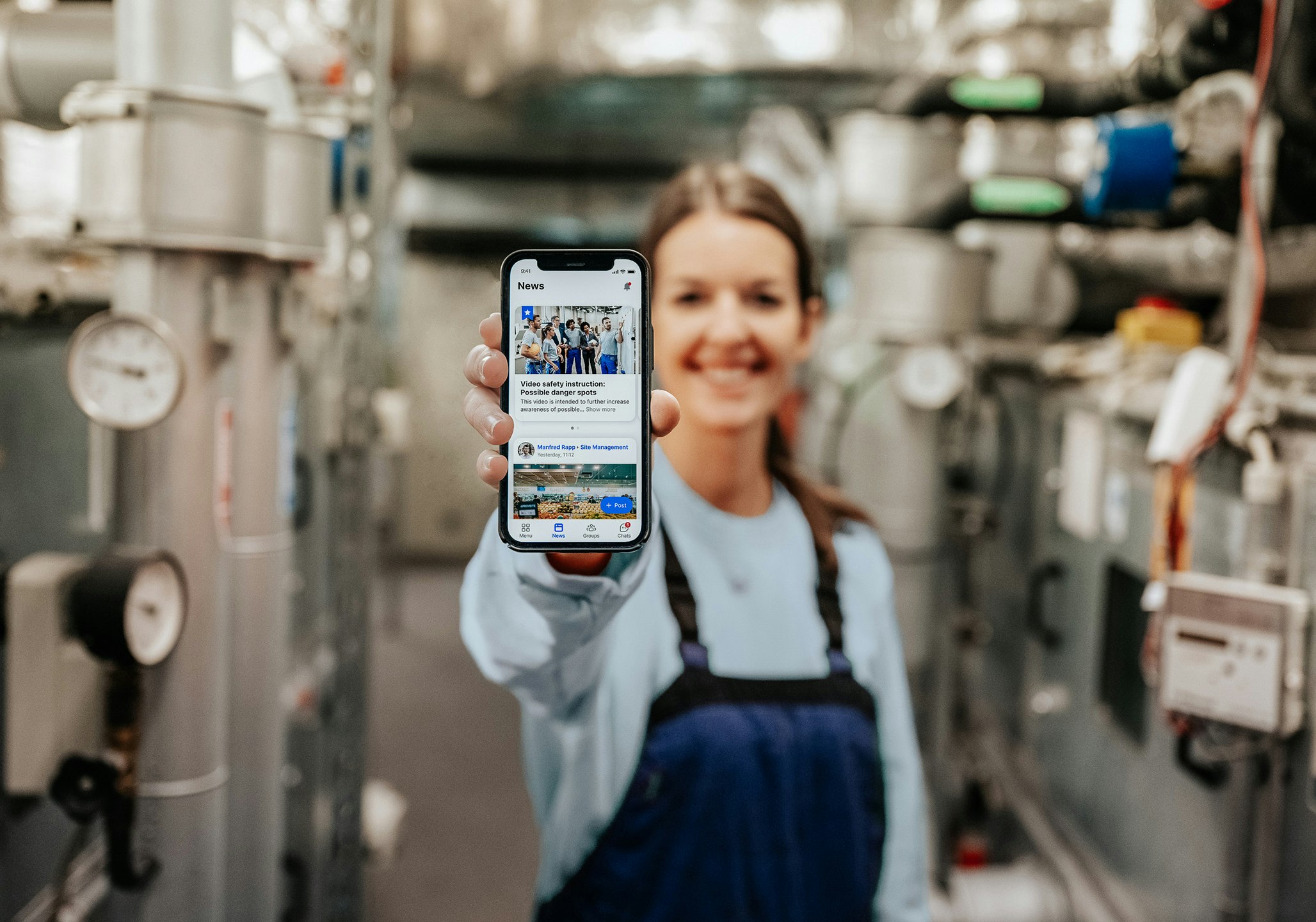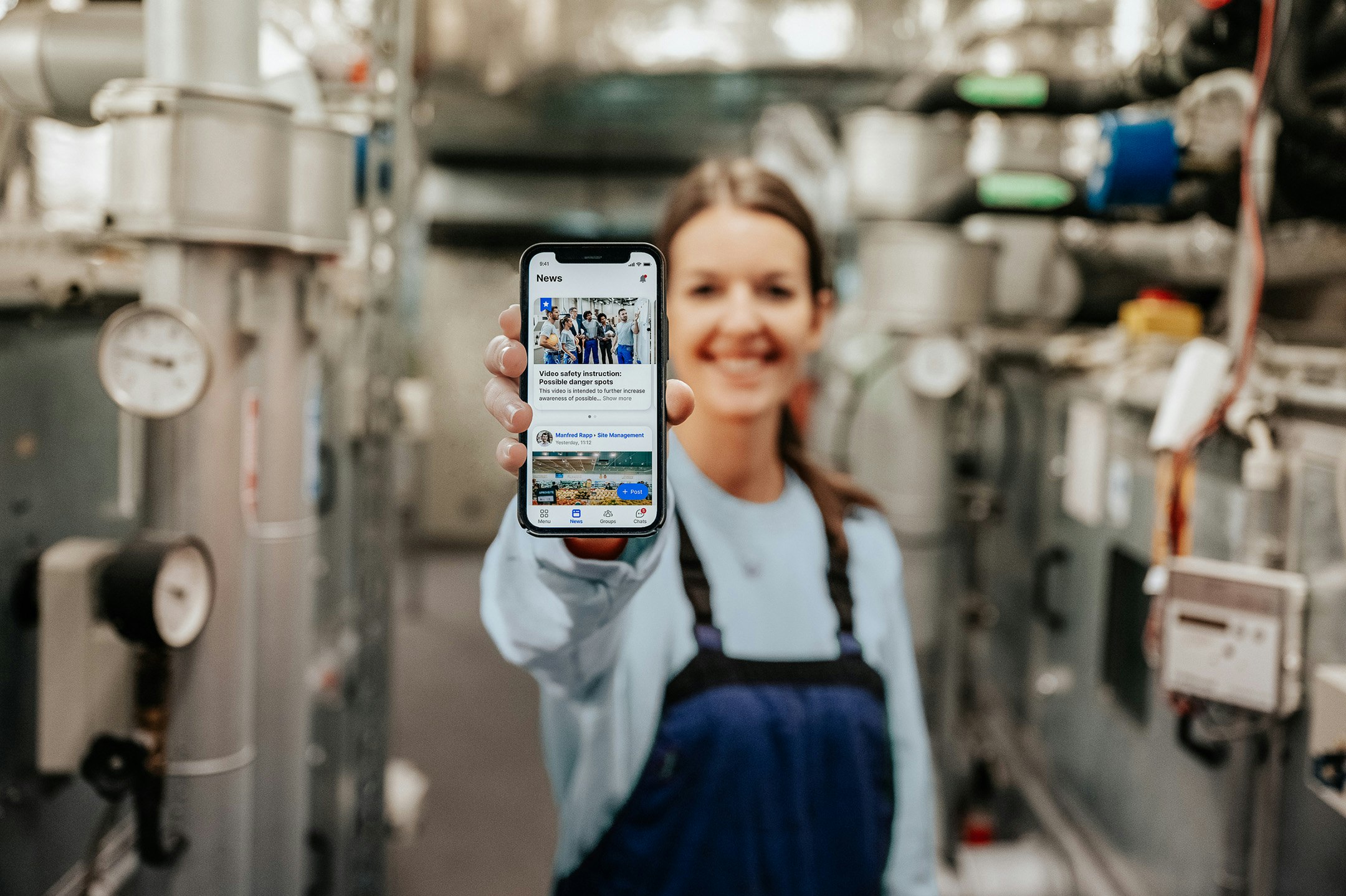 7 internal communication channels compared
Are you searching for the right internal communication channel for your company? This blog gives you the overview of 7 options. An added bonus? The 3 most important requirements for a good IC channel.
It's both a luxury and a problem: the almost infinite choice we have these days. From spending hours on Netflix trying to decide what to watch from the overwhelming number of series and films, to the struggle we face when picking from all the restaurants available for dinner, we're no strangers to choice paralysis. And, you know what? Communicators also have the same problem when facing the wide range of internal communication channels available.
Overview of the most popular channels:
Personal conversation
Noticeboards
Staff magazine
Email
Social Intranet
Instant messenger
Employee app
To make the choice easier for you, we've compiled a detailed overview of the most common internal communication channels, analyzed their advantages and disadvantages, and worked out which medium best suits each target group. One small tip in advance: email is slowly but surely becoming obsolete.
Overview of internal communication channels
1. Personal conversations: nothing can replace it
One thing is beyond question: digital communication channels are usually faster, more direct, more efficient - and therefore, often more effective. Nevertheless, they're missing one thing: the emotional and interpersonal components.
Studies such as the "Trendmonitor Internal Communication 2016" by the School for Communication and Management (SCM) have repeatedly shown that at 98 percent, face-to-face meetings are still one of the most frequently used channels for internal communication in companies.
Some meetings are simply best-done face-to-face. For example, discussing an employee's professional future, salary, or other complex topics. The great advantage of a face-to-face meeting is that you get to see the reaction of your counterpart immediately - be it only through facial expressions or gestures. This feedback is valuable for good employee management and further communication - and is often lost in digital channels.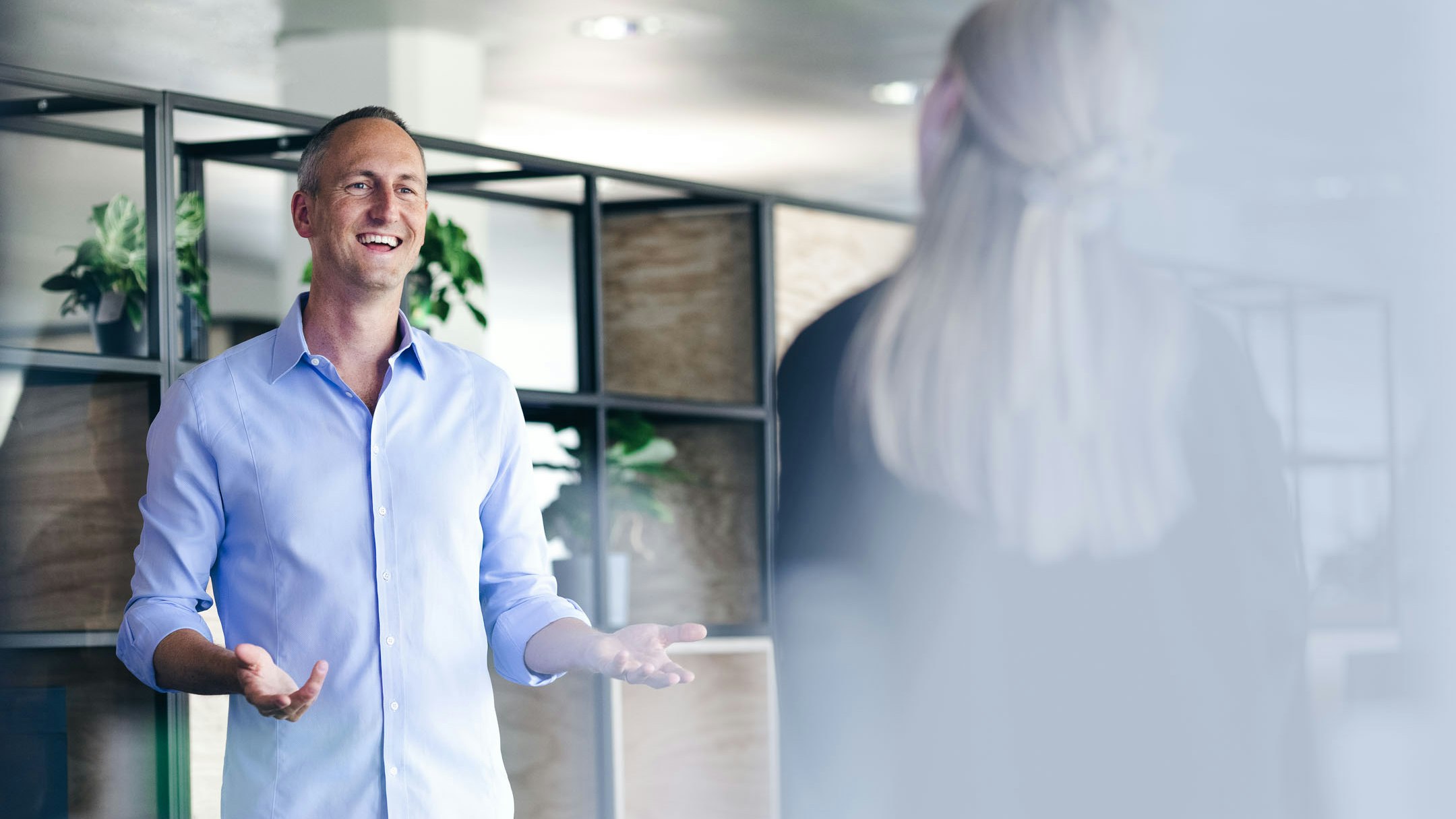 The humanity factor
At 98 percent, personal conversations are still one of the most frequently used channels for internal communication in companies.
2. Notice boards: are they still relevant?
It might be hard to believe, but true - many companies still use notice boards or announcements in break rooms as a channel for internal communication. Companies often resort to notice boards where employees work without a desk, such as in warehouses, production, hospitals, and care facilities.
The big problem with notice boards can be summed up in one concept - the watering can principle, where you sprinkle water over all your flower beds, even though only one plant was thirsty. It's impossible to use a notice board to appropriately reach the target group rather than everyone who happens to walk by it, regardless of whether the information is relevant to that person. Staff only figure this out after the fact, which wastes time. Another thing that wastes time? Having to walk to a notice board to find out anything. 
Another disadvantage is that there's no feedback channel. Frontline staff cannot react to messages, give feedback, or provide their own ideas. Even if your employees do post something, who can say that the information will reach the correct colleague at the right time? This uncertainty is a problem, especially regarding staff communication in times of crisis.
Last but not least, notice boards and data protection are not the best of friends. Announcements such as shift and holiday schedules with personal data including names, addresses, dates of birth, and telephone numbers are problematic. Notice boards are anything but a secure communication channel.
3. Staff magazines: how can they adapt?
It's easy to understand how the trend of staff magazines came about. In the heyday of print magazines, people both young and old loved to read them, and the medium became a promising channel for internal communication. 
No wonder, then, that many companies took the step of introducing an internal staff magazine. Many people still appreciate holding something tangible in their hands. Fun fact: The first employee magazine in Germany was the "Schlierbacher Fabrikbote" published at the end of the 19th century.
However, times have changed. What we observe across the entire media landscape also applies to corporate communication. Younger generations, in particular, turn to print far less often than in the past. They prefer to consume news and find information online. Smartphones are the most popular medium. The Reuters Digital News Report 2021 shows that 72 percent of 18 to 24-year-olds say their smartphone is their primary device for news consumption.
How about combining your employee newspaper with a digital channel? This way, internal communicators cover all target groups with their different preferences and use varied content formats at the same time.
4. Emails: the classic choice
Historically, email has been the most widespread channel of internal communication. It's inexpensive and can distribute both targeted information and company-wide messages, such as newsletters. However, email can be frustrating for the senders and receivers, for example, if certain target groups don't feel the content is relevant. Another issue is when email inboxes get too full, and employees lose an overview of important updates.
Nevertheless, email can be useful for contacting specific colleagues or discussing isolated issues in teams or departments. This is true, at least, for employees that spend most of their working time at a desk.
However, operational employees and frontline workers who don't have a (fixed) workplace often feel left out of email communication. Not only does this mean they receive essential company information late or not at all, but they also have no channel to give feedback, submit suggestions, or ask questions.
Kira Kebekus, Head of Projects, Innovation & ESG at Europart, knows how vital employee feedback is: "It pays to put up with the occasional unpleasant comment for feedback and an open culture," she says. "If you suppress feedback and exchange, you also suppress ideas."
5. Social intranets: desktop first
The problem that emails are not made for frontline workers like those on the assembly line, in the warehouse, or at the supermarket checkout continues with social intranets. Here, too, the motto is "desktop first". Even though many intranets now have a mobile version, they're often cluttered and not optimized for frontline workers.
A well-constructed social intranet is reminiscent of older social networks like Facebook, with the difference that it's only accessible to employees of the respective company. It should function like a digital workplace, as a platform for communication with opportunities for direct interaction and as a starting point for all essential tools. In the best case scenario, it should share more than the canteen menu or an internal telephone list. An intranet should bundle important information and documents in one place.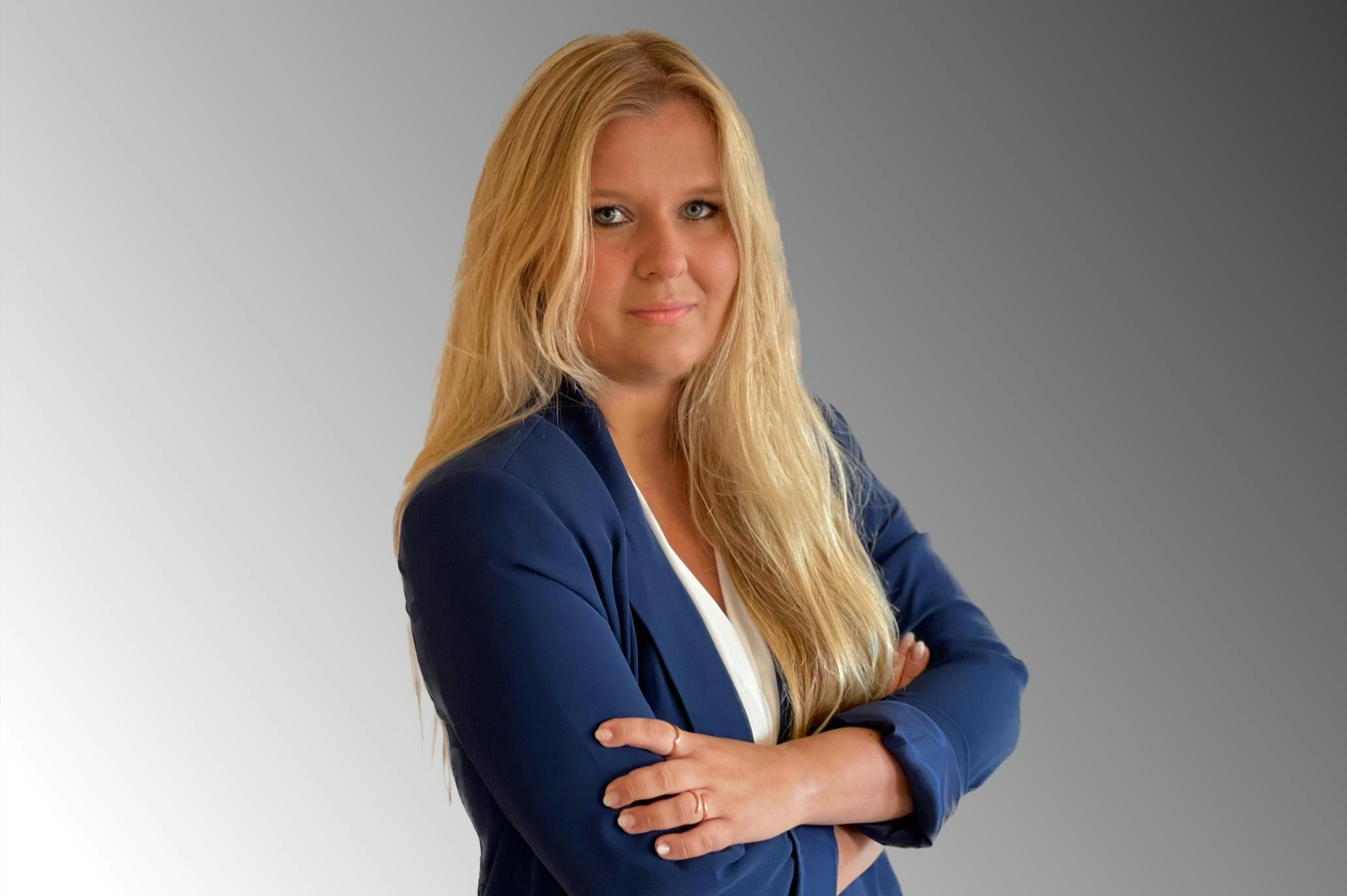 "If you suppress feedback and exchange, you suppress ideas."
Kira Kebekus
Head of Projects, Innovation & ESG at Europart
6. Instant messengers: data protection beware!
If a company with a large number of frontline workers fails to integrate them into internal communication or provide a platform for exchange, employees usually find a way themselves. In the blink of an eye, WhatsApp groups are formed where operational staff exchange information about business topics. In this way, internal communicators totally lose control over the regulated flow of information and its security. Many (private) messengers are not DSGVO-compliant.
A big advantage of instant messengers is that employees can install them on their personal smartphones. BYOD stands for "Bring Your Own Device" and offers two advantages:
Firstly, employees are familiar with their own devices, so no training is necessary. And secondly: companies save money because they don't have to provide their employees with expensive iPhones.
7. Employee apps: finally reaching ALL
When analyzing all the communication channels available, we came across various issues. Emails don't reach all employees. Social intranets are often confusing. Instant messengers aren't data-secure. 
One channel for internal communication that manages to solve all these problems simultaneously is an employee app. But what exactly is an employee app? And what are the advantages?
An employee app like Flip aims to reach all employees - whether they do their work at their desks or not. At the same time, it offers a platform where both top-down and bottom-up communication can take place. Employees can contact each other with just a few clicks, submit suggestions in a group, or provide feedback. The last point, in particular, is crucial because, without constructive criticism, the company cannot improve.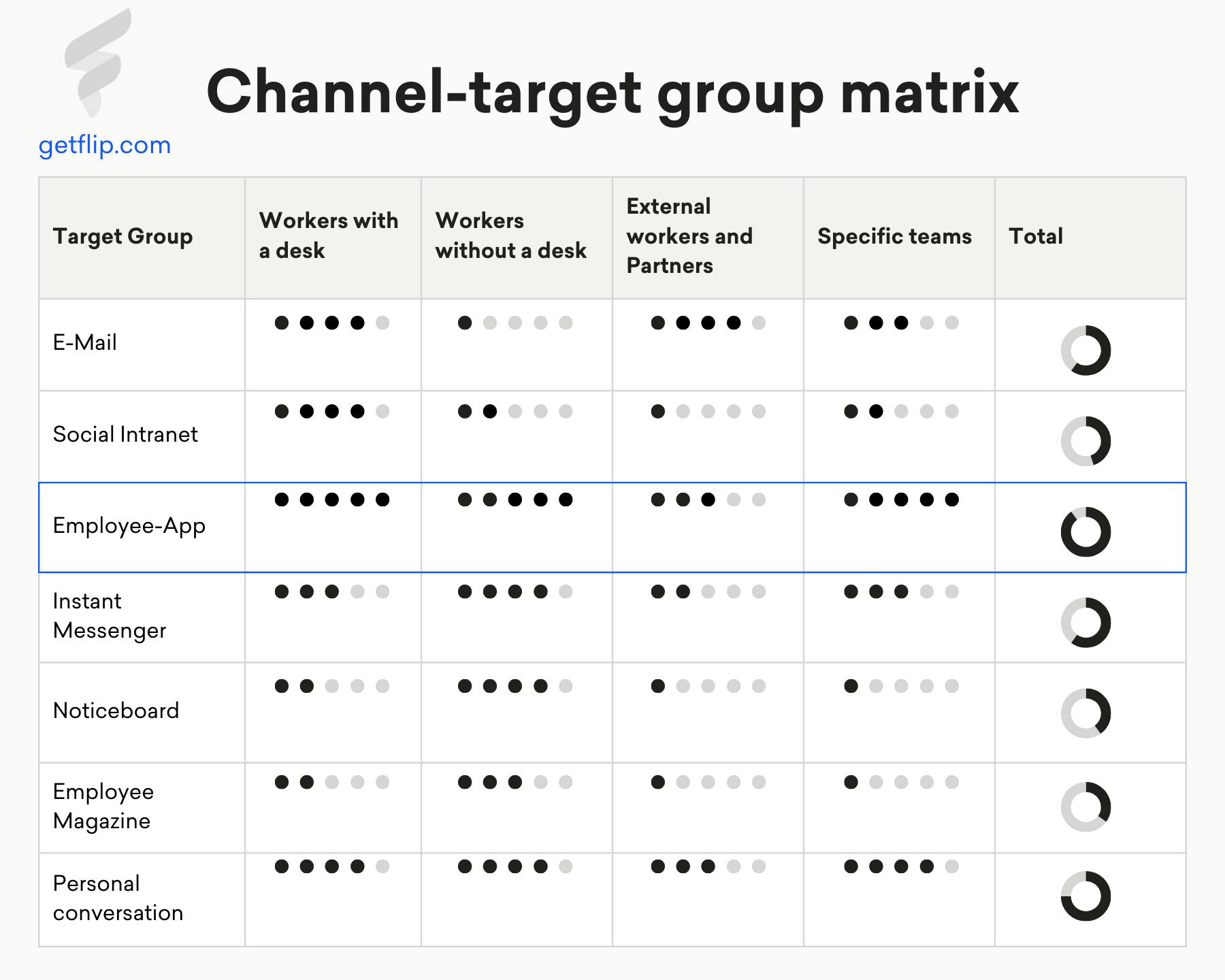 Which channel suits which target group? The matrix shows: When it comes to reaching the broadest possible spectrum of employees, personal conversations and employee apps perform best.
Frontline workers often don't have the time to read through lengthy posts or spend half an eternity looking for a particular piece of information that a colleague provided some time ago. Therefore, an employee app for this target group should be simple and intuitive. Only then will it become an agile, efficient, and collaborative tool. A good employee app complies with all data protection guidelines despite being installed on employees' devices.
In the case of Flip, the app is also unobjectionable from the works council's point of view: notifications can be deactivated, and working time and performance cannot be monitored. Employees of all ages know how easy it is to use private messengers and social networks, so they can use the tool immediately and efficiently.
Three requirements: this is what a good internal communication channel must do
An internal communication channel's requirements depend greatly on the individual company. Nevertheless, some conditions apply generally. These are the three most important requirements:
1. Opportunities for interaction
Communication doesn't work if it's one-sided. Everyone has experienced this in personal conversations or when we don't receive a reply to our WhatsApp message. The consequence: frustration. That's why establishing a channel that works both ways is also essential in internal corporate communication. Your employees not only want to be informed, they also want to be heard. A chat, comment function, and like button familiar from social media channels are absolute must-haves.
2. The channel acts as a platform
The best channel for internal communication is more than just a channel. It's also a platform that bundles everything employees need in one place. This is especially important when they need to quickly access specific information in time-critical situations, preferably on their smartphones. In an employee app like Flip, it's possible to integrate the shift schedule, employee benefits, and other company information. This way, every frontline employee has the whole company in their pocket.
3. Works council and DSGVO compliant
It's probably the most important condition that an IC channel must fulfill: the "OK" from the works council and data protection team. After all, no matter how promising the channel may be in terms of functions and how well employees accept it - if the works council doesn't agree or there are problems with data protection law, it won't succeed in your company in the long term.
Conclusion: combining internal communication channels
The fact is that there's no such thing as a "perfect match" among internal communication channels. Even exchanges via an employee app cannot replace personal conversations. Therefore, the best approach for internal communicators and HR managers is to cleverly combine different channels, i.e., as efficiently as possible. But how does this look in practice?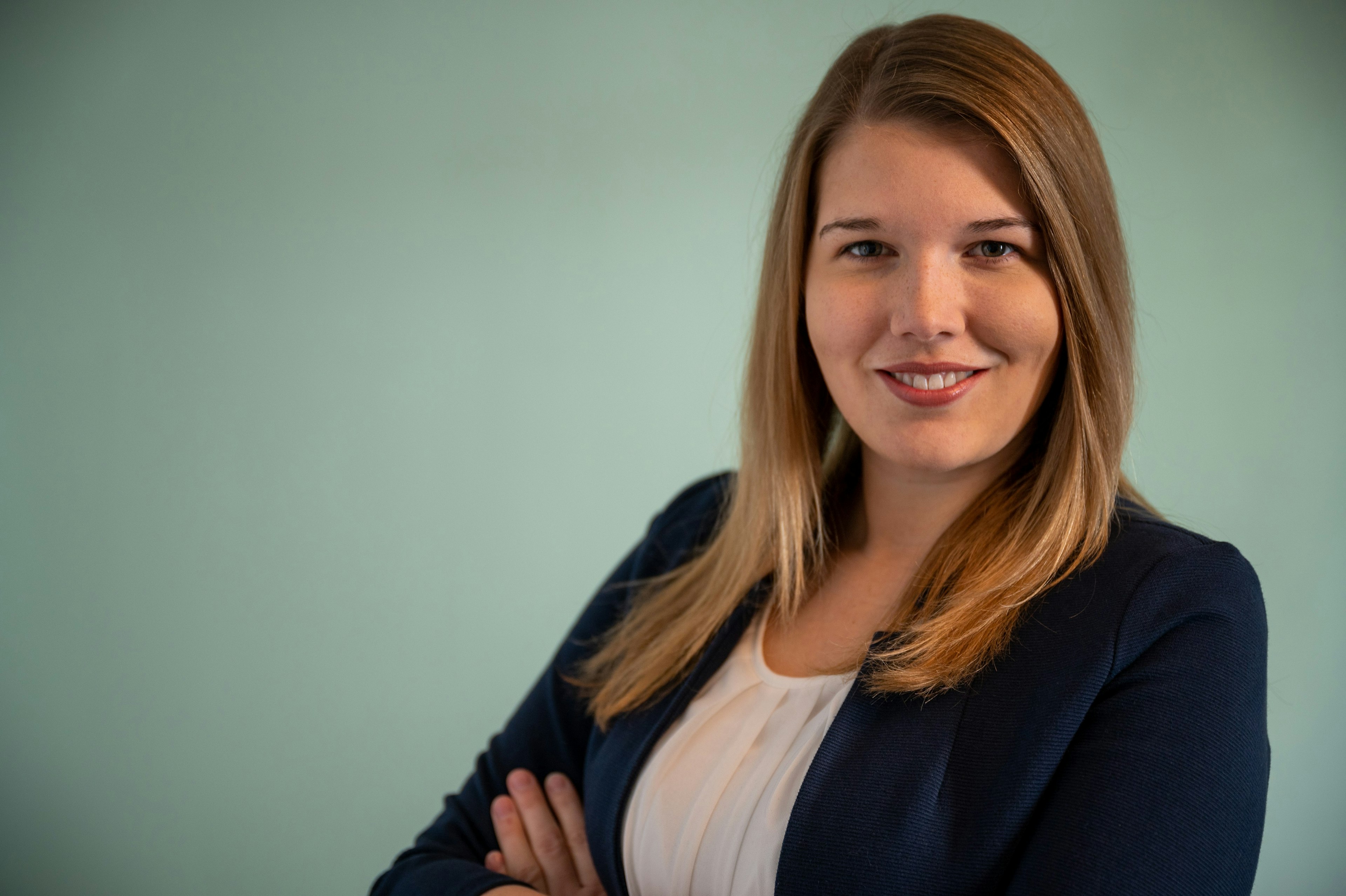 "When we think about content, we also ask ourselves the question of the right channel."
Franziska Metz
Corporate Communications Officer at ROSSMANN
Franziska Metz, Corporate Communications Officer at ROSSMANN, combines an employee app with an employee magazine. Employees are therefore reached and informed via both channels. Orchestrating multiple channels is one of the current IC trends. What sounds counterproductive initially has a specific purpose: "Our employee magazine offers space for deeper topics and longer pieces, while the employee app is perfect for publishing urgent topics at short notice," explains Franziska Metz.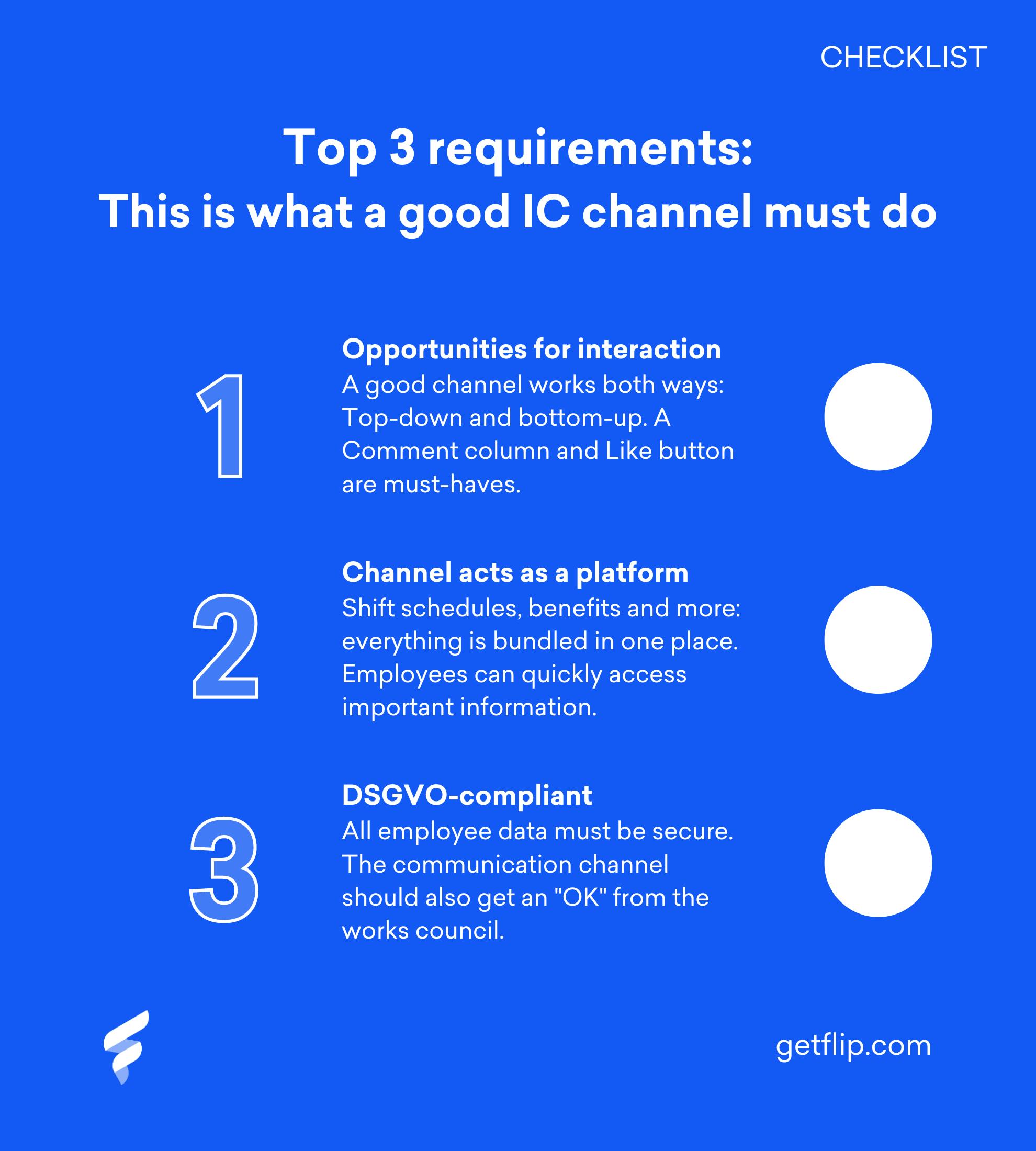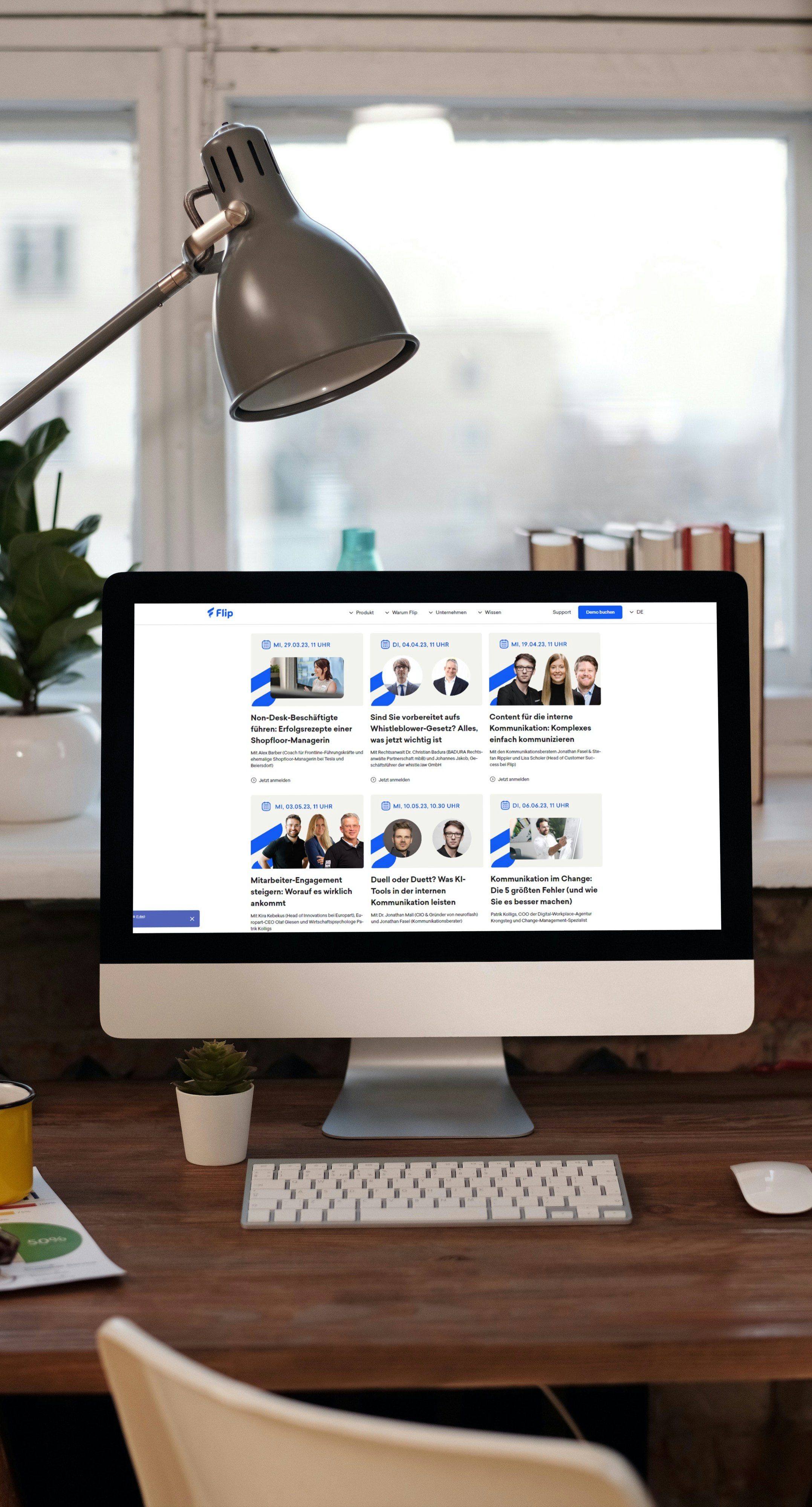 Flip Expert Talks: Practical tips for IC and HR
What's even better than reading about how to take your internal communication to the next level? Hearing it directly from experts. Register today for one of our free webinars - and learn more about content creation, artificial intelligence in IC, crisis communication, and more.
Share
Don't forget to share this content