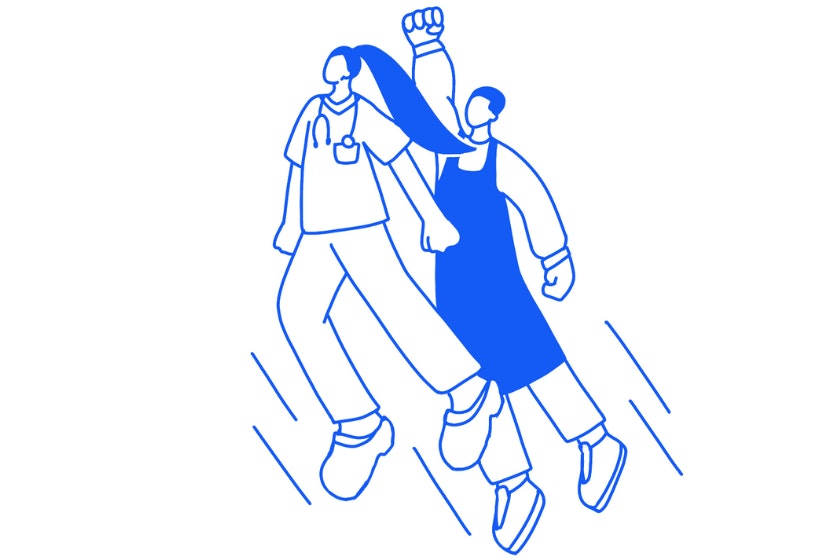 Internal communication: 7 trends for 2023
Discover the seven hottest trends for internal communication and HR this year, coming directly from interviews with experts in the field. We're not waving a magic wand to see into the future, but gaining real, behind-the-scenes access to industry expertise.
Trends in internal communication: get behind the curtain
There's no use guessing at trends without any evidence, especially when the world is experiencing unprecedented change. Almost every industry is evolving rapidly now due to changes in technology and macro events like the covid-19 pandemic. This is especially true for employee communication in times of crisis.
To find out which trends really are relevant in 2023, you've got to get behind the curtain, and speak to industry experts. How do modern internal communicators operate? What tools do they use? And above all: how do you succeed in reaching all employees?
1. Taking feedback seriously gives you a competitive edge
Of approximately 100 IC and HR professionals, around 70 percent had difficulty getting an overview of the ideas and concerns of the workforce, according to a Flip survey at the end of 2022. So what can be done to promote bottom-up communication?
If you want to get employee feedback, you can create incentives with the help of rewards or competitions. But, ultimately, this isn't sustainable. Instead, the keyword should be - serious interest. Leaders and management must show that employee feedback is not only desired, but also listened to and acted upon.
However, how can employees tell if your interest in their feedback is sincere? Kira Kebekus, Head of Projects, Innovation & ESG at Europart, knows the answer: "The staff must notice that their feedback is also implemented." She says that Innovation management at Europart, Europe's leading partner for commercial vehicle workshops, has brought about a cultural change. In the first twelve months after the company introduced an employee app, employees submitted over 200 suggestions for improvement.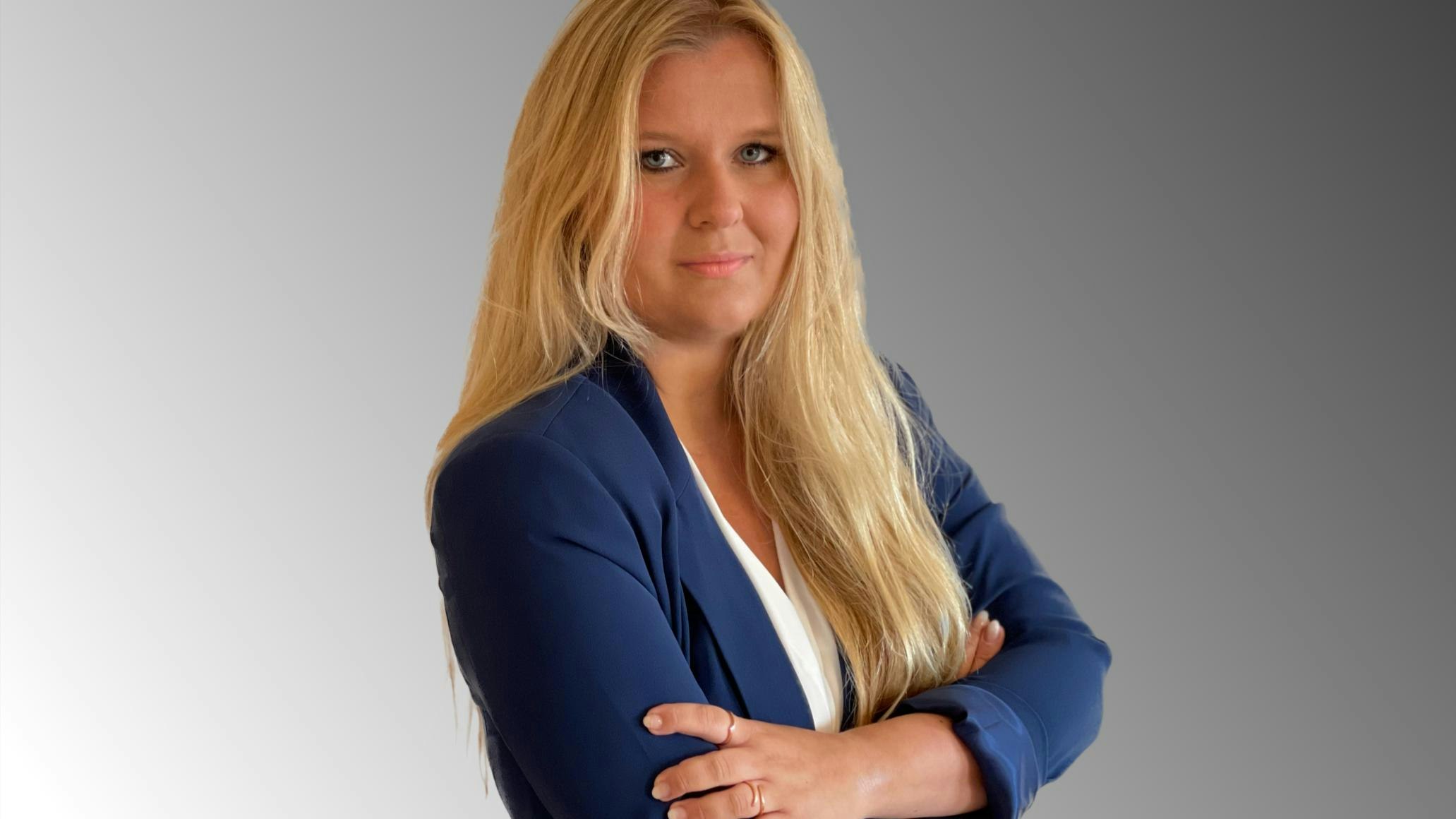 How Europart established a feedback culture
"When we first introduced our employee app, we took a conservative approach. To begin with, we didn't activate the option for employees to create comments and posts. However, when we launched news group, we forgot to disable the commenting features. Suddenly, our sales offices were posting themselves, and different branches were even communicating with each other.
For the first time, we had some momentum, and we found out what really motivates our employees. This made it clear how much it pays to accept the occasional unpleasant comment for the sake of feedback and an open culture. If you suppress input and exchange, you also suppress ideas."
Kira Kebekus
Head of Projects, Innovation & ESG at Europart
2. Personal content: approachability retains employees
Personal content is becoming increasingly popular, and the trend, as seen on B2B platforms like LinkedIn, doesn't stop at the company doors. It's all about showing the faces behind teams, departments, and leadership. Why? Because this kind of content makes a company human.
Your workforce don't exist only in an operational sphere, but also in a private one. It's crucial to address both sides in internal communication, emphasizes Franziska Metz, Internal Corporate Communications Officer at the drugstore chain ROSSMANN.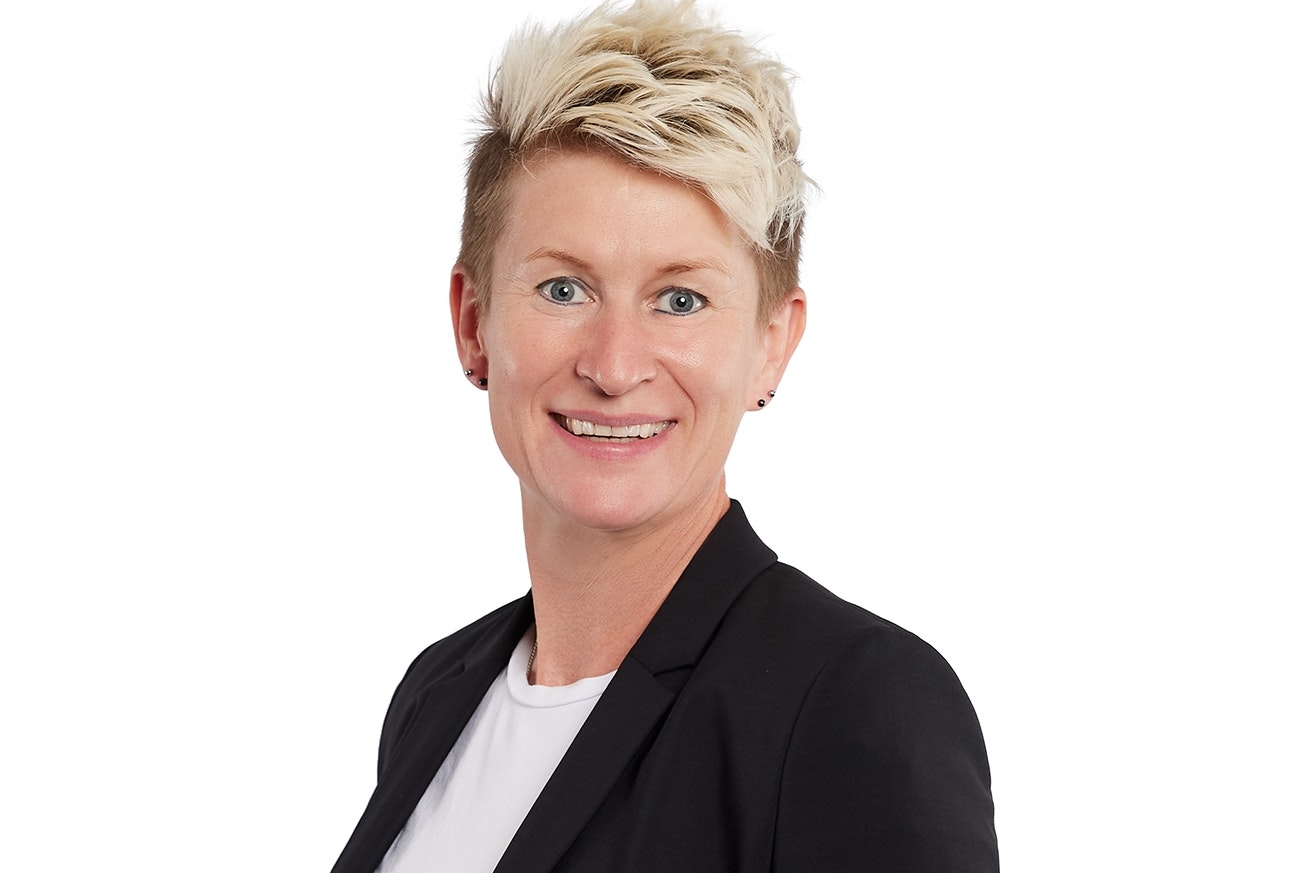 "Companies need to find a balance - between stories and business."
Ellen Scheibl
Head of Marketing & Communication at Flip customer elasto
Ellen Scheibl, Head of Communications at the material producer elasto, describes how you must walk the tightrope between private content and professional info: "Companies must find a balance - between stories and business. We've found that people feel more part of the company when they get regular private insights." The phenomenon behind this is as simple as it is effective. Prof. Dr. Christoph Fasel, Spiegel best-selling author and former head of the Henri Nannen School, knows: "If you want to improve internal communication, you should address people with emotions instead of facts."
3. IC tools are also change management tools
The greatest need for change is in change management itself. In theory, almost everyone acknowledges that successful change projects require good internal communication. 88 percent of managers from the 100 largest German companies surveyed by Porsche Consulting agreed.
It only takes one crucial change to update all employees easily. A perfect example of this is our customer toom. Their change process used to take up to a year. Now that the DIY store chain has digitalized its internal communication via an employee app, the entire workforce finds out about innovations at the company firsthand and all at the same time.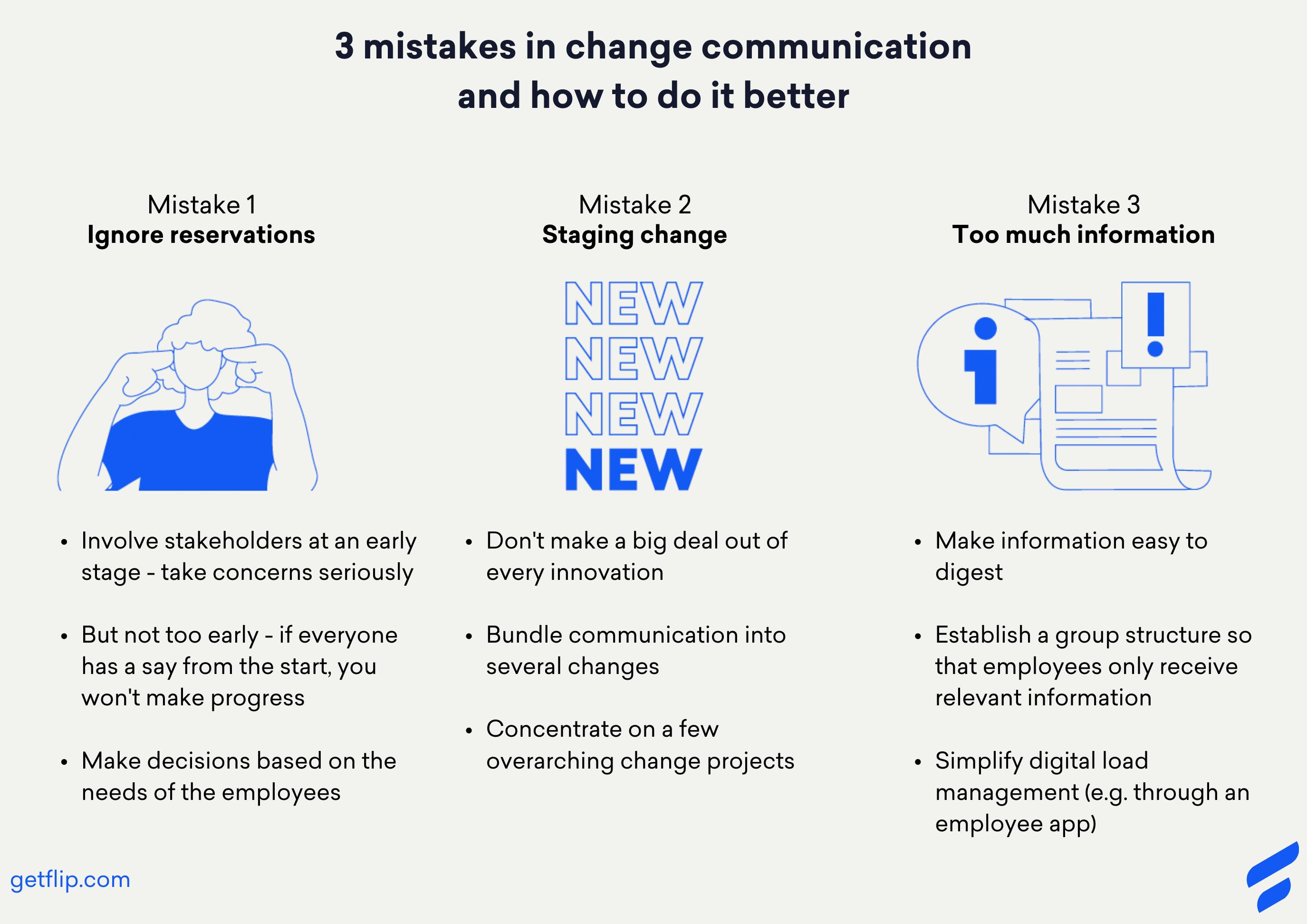 In theory, internal communication tools are increasingly becoming change management tools. In practice, however, not all companies implement change management successfully and fall foul of common mistakes.
Change needs context and comprehension. To ensure successful communication in change management, expert Patrik Kolligs advises clustering information about the change processes taking place and then communicating it collectively. Change itself does not cause change fatigue, but the impression that a new construction site is being created every week does.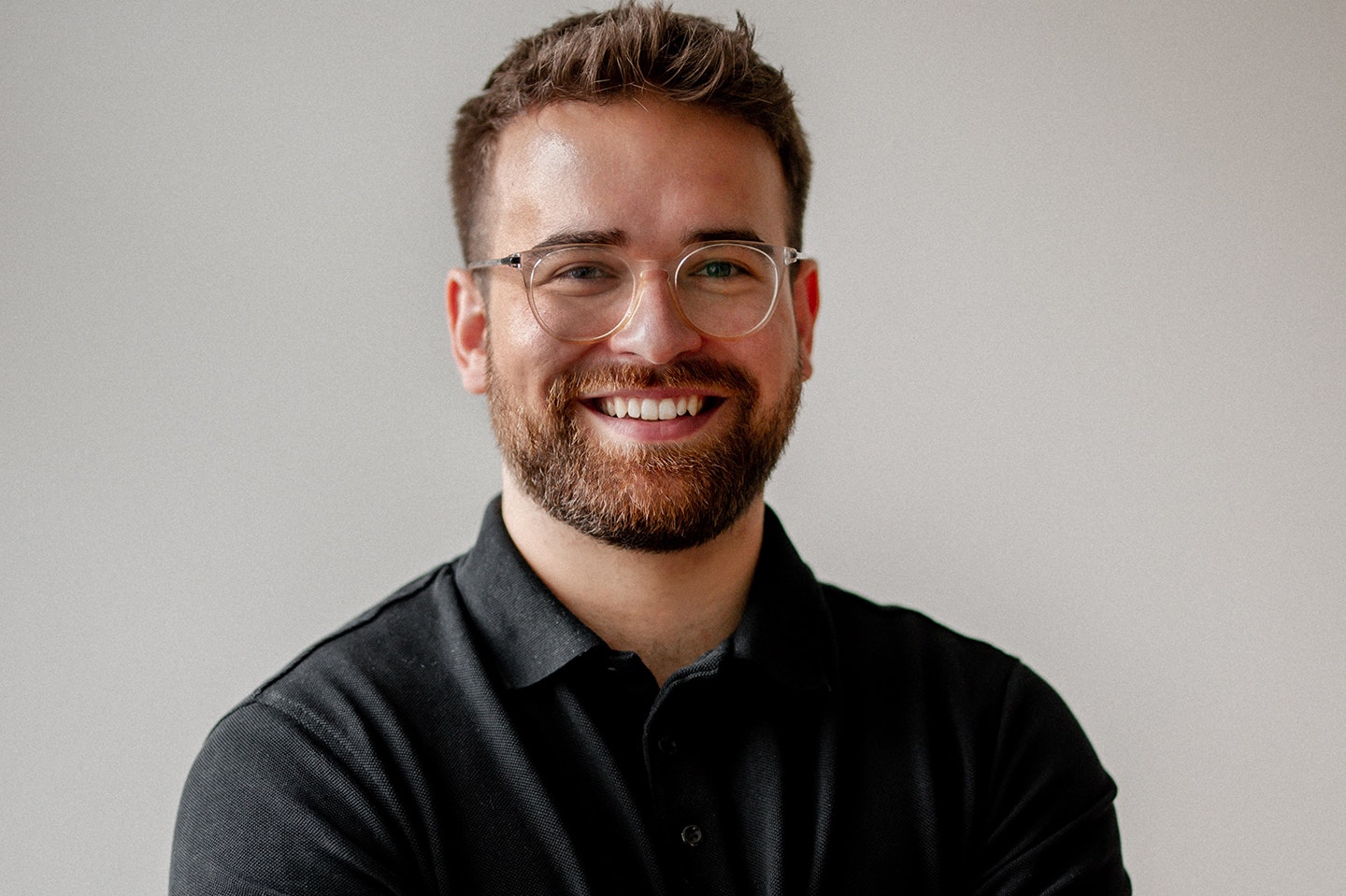 "Even if many changes are coming at the same time, companies should tell a unified story and make the overall goal clear."
Patrik Kolligs
Change-Management-Specialist
4. Multichannel approach: those who orchestrate several channels are heard by everyone
No single channel for internal communication covers all employee communication needs. Companies trying to improve internal information flow in 2023 do so by linking several channels. For example, by building an intranet and then establishing a complementary channel. A good rule of thumb is: have as many channels as necessary but as few as possible. On the one hand, you want to reach all employees. But on the other hand, if important information is scattered all over the place, no one will find it.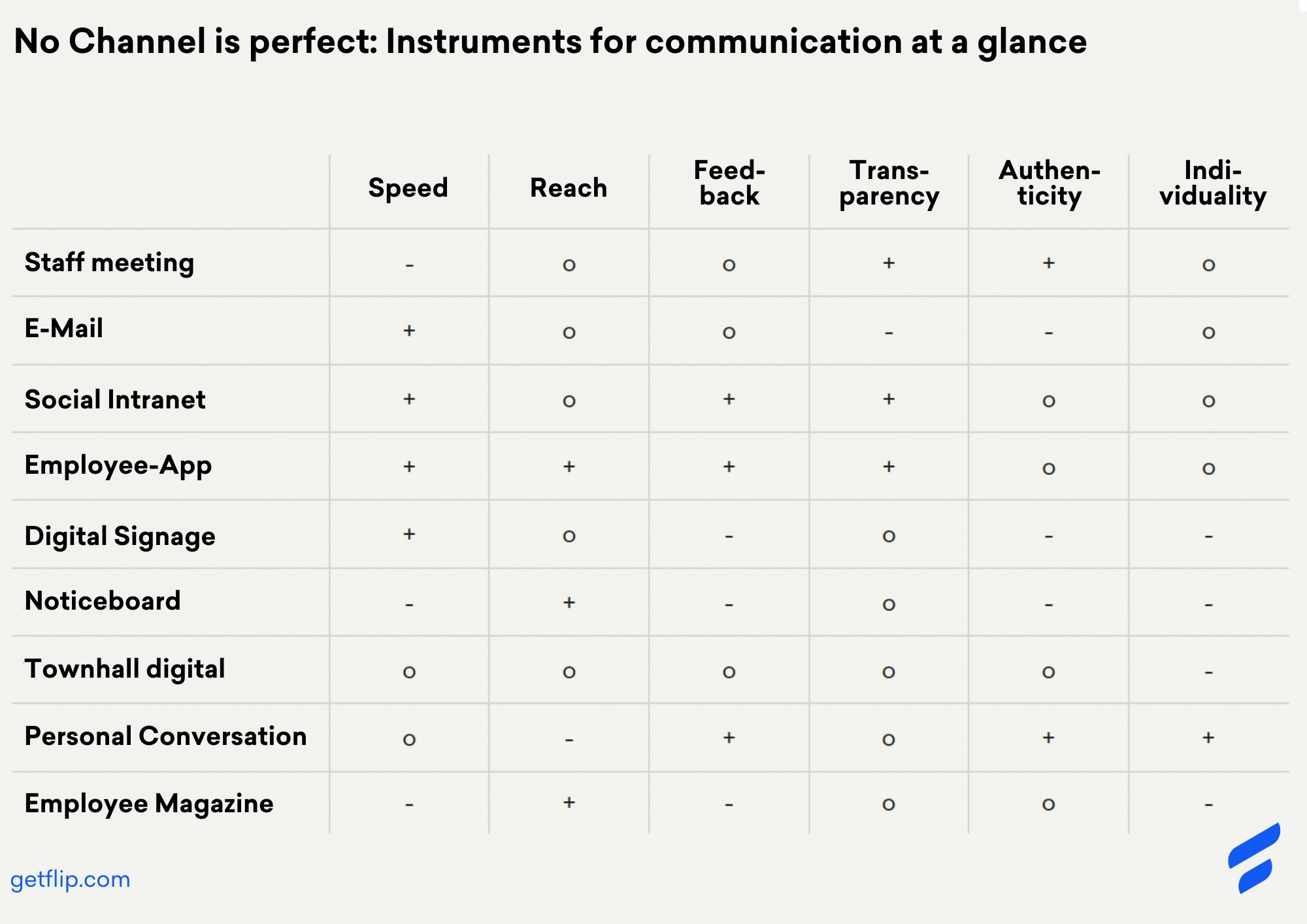 That is why the editorial team has the vital task of classifying topics correctly. "When we think about content, we also ask ourselves the question of the right channel," explains ROSSMANN communicator Franziska Metz. She relies on a combination of an employee app (for urgent information) and a print magazine (for more in-depth topics and interviews).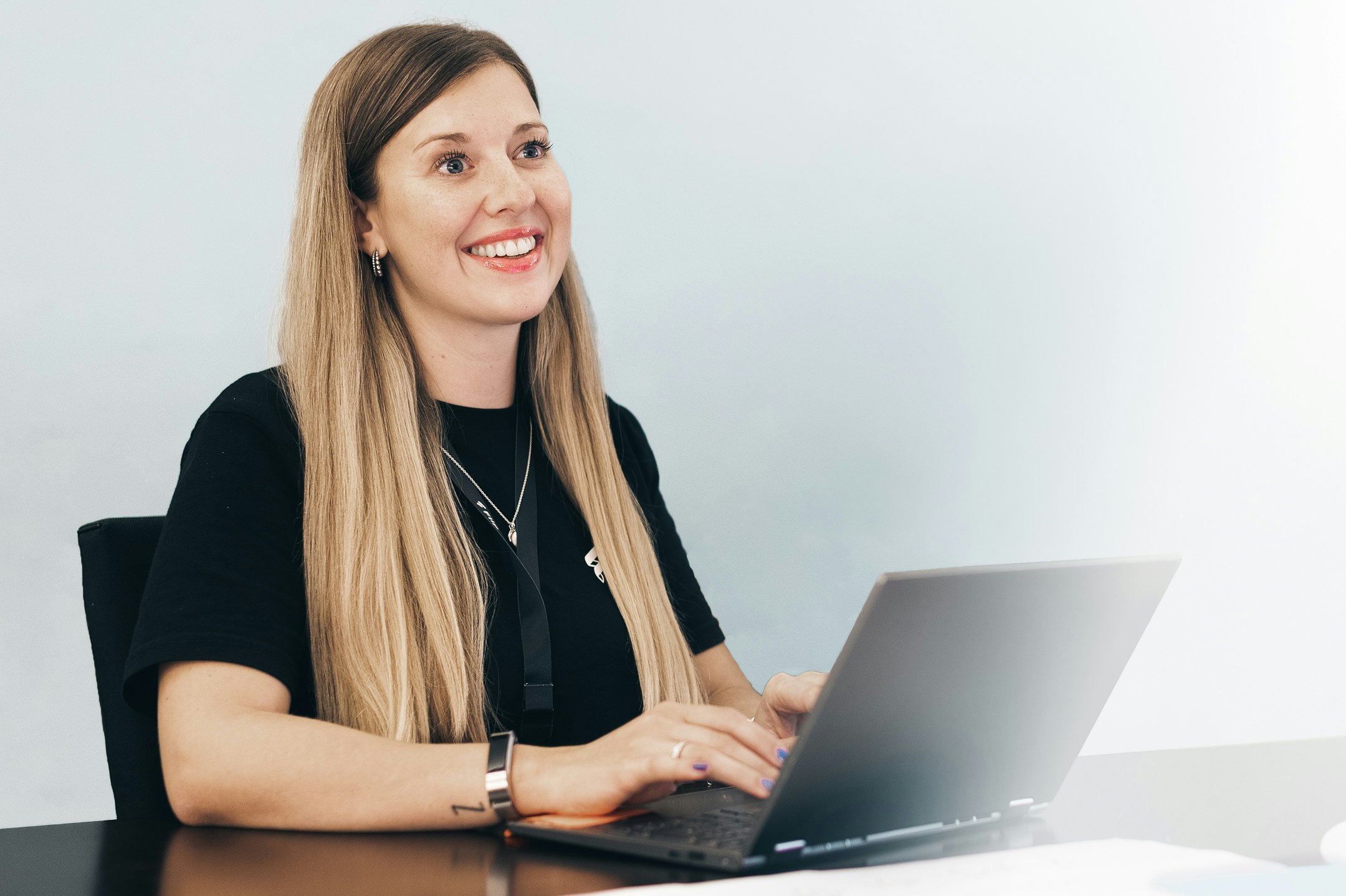 "When it comes to establishing a new communication channel like an employee app, companies should involve their works council early on."
Lisa Alber
Head of Customer Success at Flip
The multichannel principle also has other advantages. After all, different target groups have different preferences on how they want to consume content. toom Baumarkt has also found that there isn't one ideal communication channel: "We have to use several channels to reach different generations and characters," knows CEO René Haßfeld.
5. "Snackable content": if you want long-term reach, keep it short.
We already illustrated how approachable and personal content is well received by employees in trend number two. However, it's not just about the content. It's also about proper packaging. In the future, "snackable content" will be the format of choice. 
Social media is leading the way. Posts are becoming shorter, and users consume them much more quickly. In other words, no one wants to read ultra-long texts anymore. We're moving towards a world of scannable content - pictures, videos, and graphics. A survey by the software company Hubspot shows that blog articles with infographics receive over 70 percent more visitors.
First-hand impressions: Sandra Mühlhause, Head of Human Resources at McDonald's Germany, reveals what humanized digitalization means to her.
Tailoring content for different groups within the workforce is the key to making it snackable, as not all content is equally relevant or interesting for every employee. This is one of the advantages of an employee app, where you can control which groups receive different content. At toom Baumarkt, useful information is shared for everyday working life - both for those on the shop floor and in the head office.
6. Pre-boarding: the earlier the welcome, the stronger the company loyalty
Why wait until the first day of work to prepare new colleagues? Through structured pre-boarding between signing the contract and their first day, new starters can have early access to relevant documents. This strengthens identification with the employer before they even start and provides added security.
It also increases the chances that your new employee will commit to the company long-term. Companies often only realize how important this is when calculating employee turnover costs.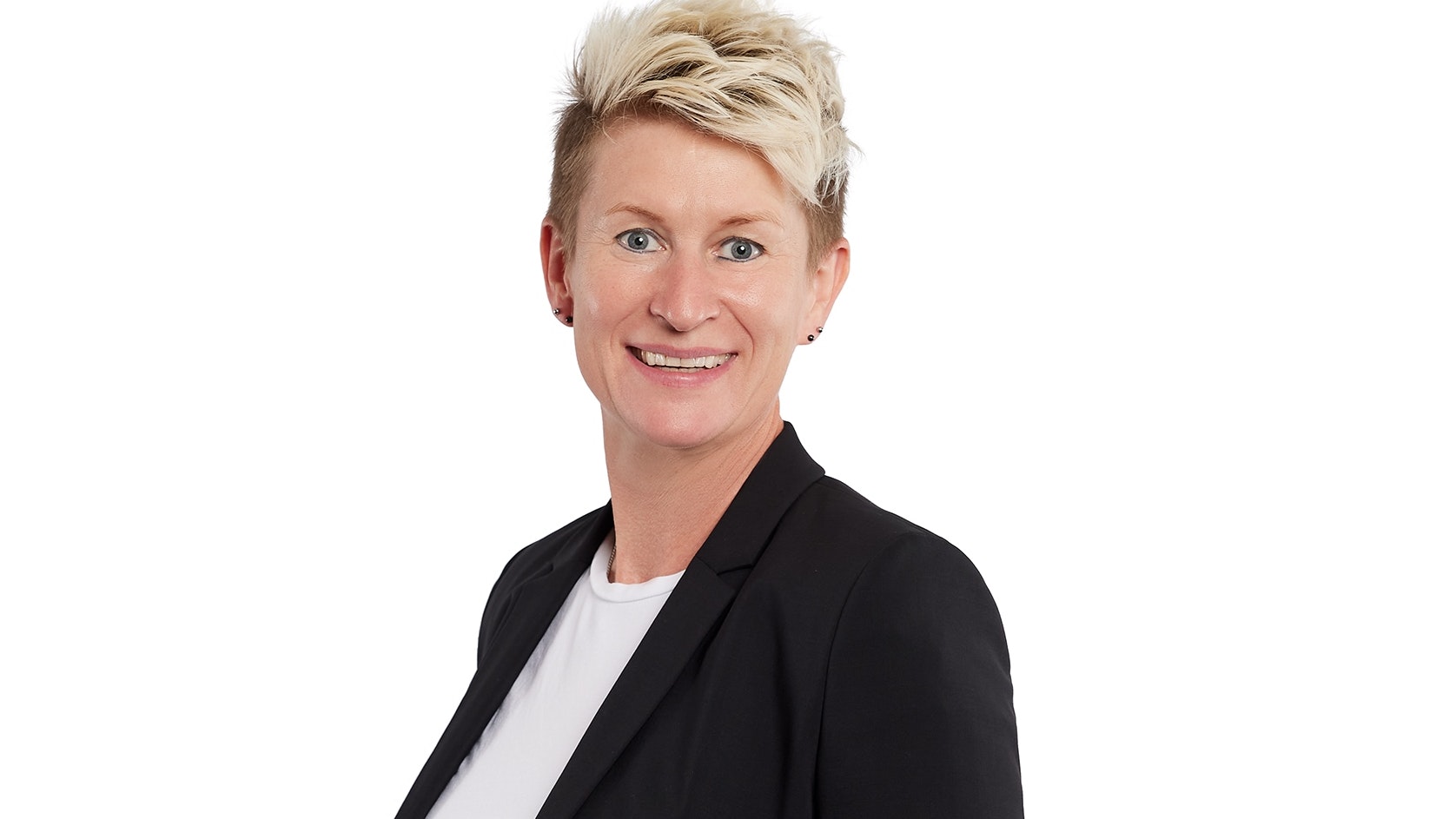 How elasto makes it easier for new employees onboard
"We provide our new starters with pre-boarding documents in advance via our employee app. This has made our onboarding process more efficient and prevents information overload on day one. Since no email addresses are required to access the app, sharing documents before they start is easy."
Ellen Scheibl
Head of Marketing and Communication at the advertising material producer elasto
How do you organize a stellar pre-boarding? Include content about crucial initial information, such as a map of the location or a welcome video of the team - this builds anticipation and enthusiasm for their new job.
According to change management specialist Patrik Kolligs, the central question is: "How do we get new employees involved in advance?" So, get a head start on the administration and employer branding with a carefully orchestrated pre-boarding process.
7. Generation Z turns the ABC of internal communication upside down
For Generation Z, almost everything is digital. They expect their working environment and corporate culture to also be digitized. More and more companies are adapting their internal communication for Gen Z. And rightly so. For example, the usage rates of messengers such as WhatsApp show that elaborately worded emails are seen as a waste of time.
The trend is clearly moving towards short messages. "The shorter, the better," says Ellen Scheibl from elasto. "It's all about the main message you want to send - ideally supported by pictures or video."
Brave new working world? Flip and toom Baumarkt talk about the interplay of New Work and employee retention in this video.
In the future, it'll be more about efficiency instead of perfection. And about familiarity over hierarchy. For example, a few years ago, toom changed the company-wide usage of the formal "Sie" to the informal "Du" ("you" in German), significantly improving cooperation.
Lisa Alber, Head of Customer Success at Flip and responsible for companies such as Porsche and McDonald's Germany, experiences this effect more and more frequently: "The fear that companies have of cultural change is receding. Instead, they're becoming more open. 2023 is a good time to try something new."
At a glance: The trends in internal communication 2023
Take feedback seriously
Communicate personal content
Use IC tools for change management
Combine channels
Keep content short
Involve new employees before they start
Consider Gen Z
Conclusion: internal communication in 2023 is about how your frontline workers feel
The trends in internal communication in 2023 are all about a stronger appreciation of employees. If you look at this study by the Boston Consulting Group, it's hardly surprising. The results show that seven of the ten greatest employee needs are emotional - at least for frontline workers.
To improve communication with your frontline workers, first, you must ensure they feel respected and fairly treated. Next, foster good relationships between employees and their supervisors, and finally, make sure they feel supported.
Download now for free: Our Trends Whitepaper 2023
8 Experts. 7 Trends. 1 Guide. Tired of doom and gloom, and seeking data-backed forecasts? Our free whitepaper "IC and HR Trends 2023" offers expert insights into the current developments in internal communication. Explore practical examples, statistics, and an exclusive trend roadmap for the future of internal communication.
Download here
Share
Don't forget to share this content