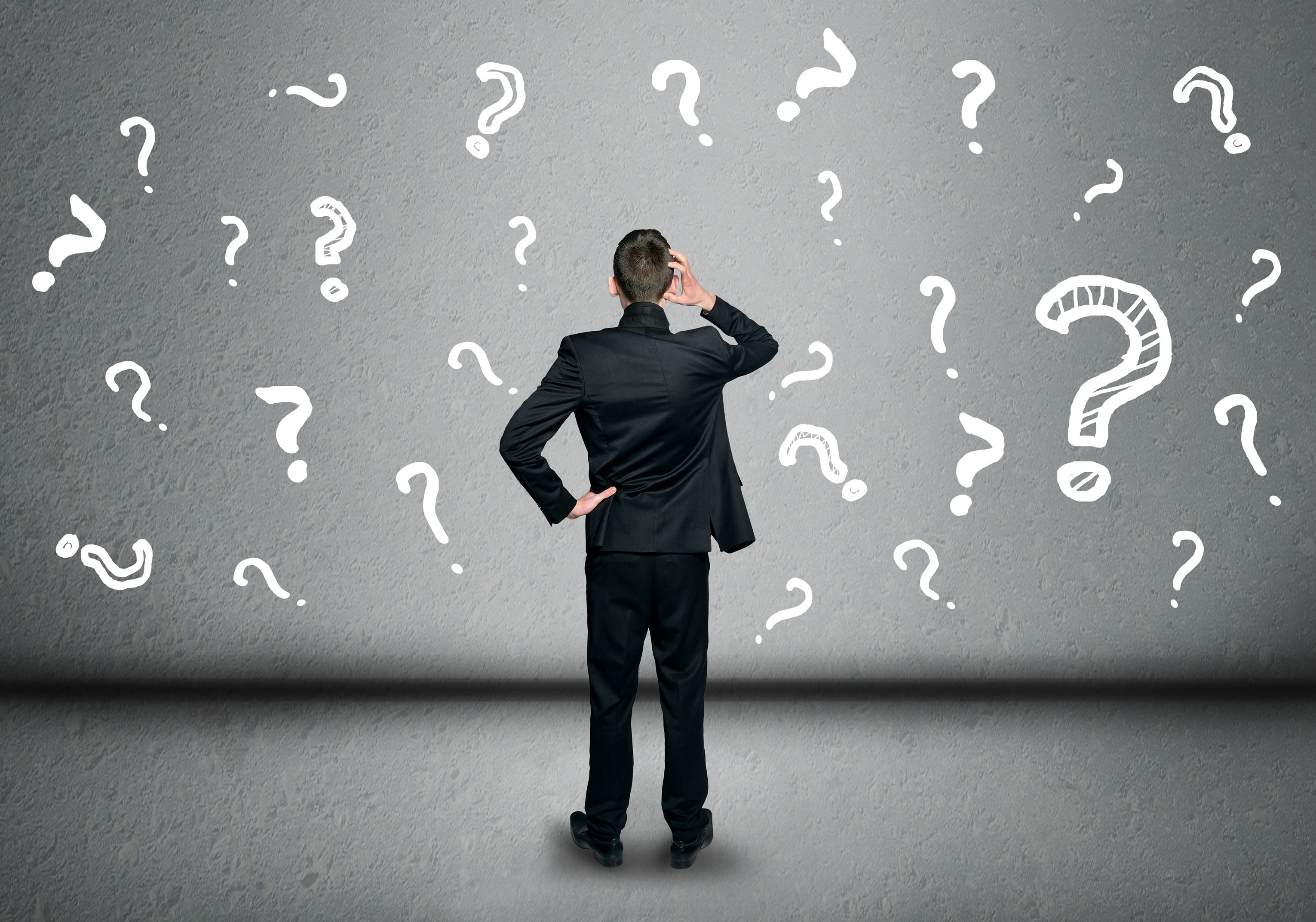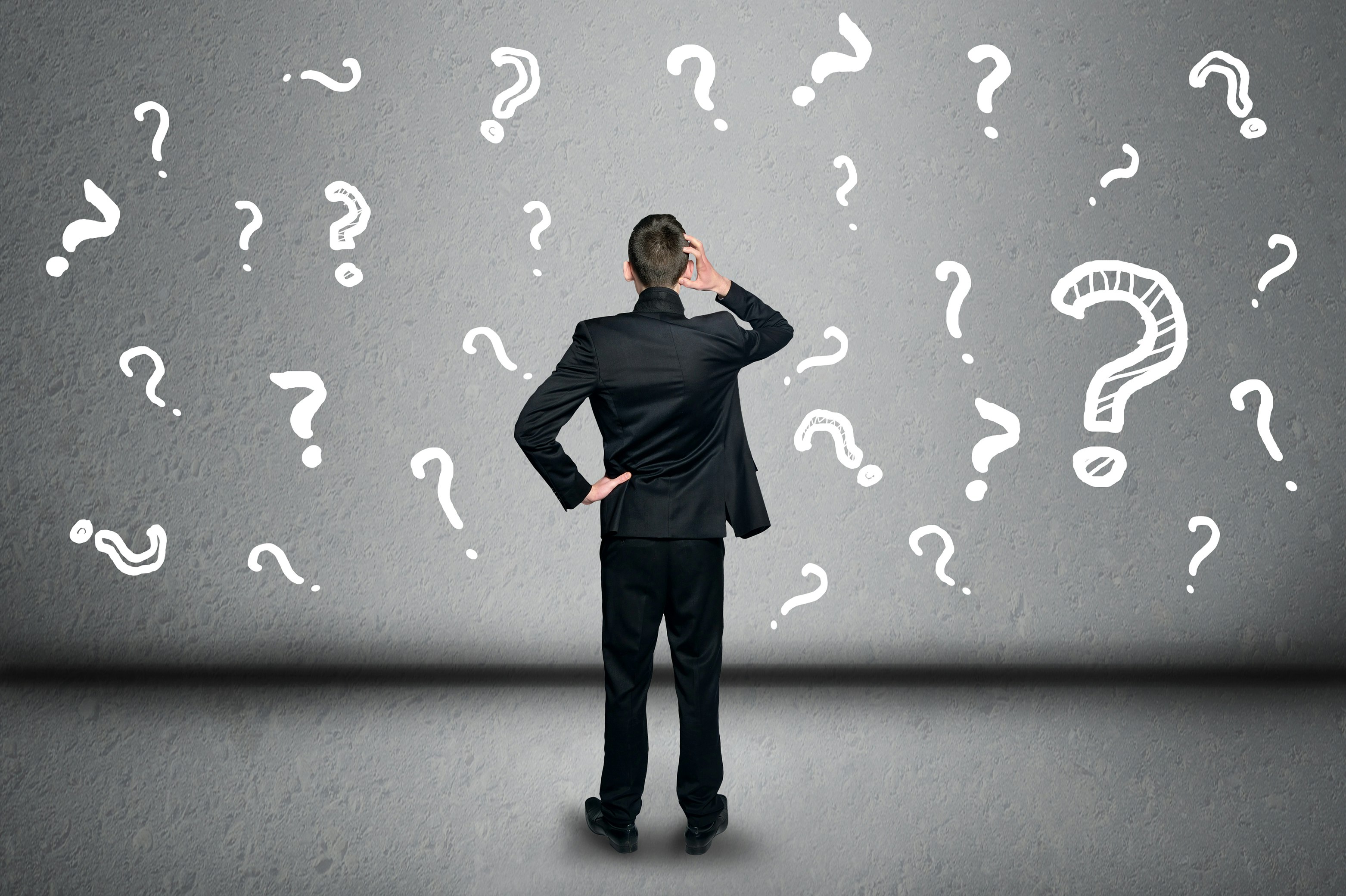 34 eye-opening employee survey questions and examples
When it comes to employee surveys, the data you gather is only as good as the questions you ask. Knowing what to ask, then, is crucial. 
We've made a list of the most insightful employee survey questions and examples. From engagement to productivity to work-life balance, there's something for every topic. Let's dive in!
Employee engagement survey questions
1. How likely are you to recommend this company to a friend or colleague? 
The Net Promoter Score (NPS) is widely used by customer support and marketing departments to gauge customer satisfaction with a company or product, but it's also used by employers to gauge employee satisfaction (eNPS). This is a situation where you will need to use at least a 5-point rating scale to be able to accurately calculate eNPS.
2. Is your work meaningful to you? 
Meaningful work is linked to employee engagement, so this question can measure if your team finds their work fulfilling as a way to gauge their engagement.
3. Do you feel connected to your coworkers?
Another predictor of engagement is how connected a team member feels to their coworkers. But a 2022 EY Belonging Barometer 2.0 study found that more than 80% of employees around the world feel lonely or have felt lonely at work. 
4. Do your values align with the company values?
When an employee feels that their values are reflected in the company values, they're more likely to feel committed to the organization. 
5. Do you have a close friend at work?
Gallup's extensive research into employee engagement has found that having a best friend at work is extremely important to performance and organizational commitment.
6. Taking into consideration both salary and benefits, do you feel compensated fairly for your work?
This question can help you figure out if unfair compensation is causing your employees to feel less committed to the company. Gallup data shows that "pay/benefits" is the number one reason U.S. employees left their jobs in 2022.
Employee productivity survey questions
7. Do you have the resources and support you need to do your job well?
The first step to ensuring your employees are productive is to ensure they have what they need to do their jobs well. This question can help you uncover if your employees are feeling unsupported, as they may not be vocal about it otherwise.
8. Do you feel trusted by your employer?
While this question might not seem related to productivity—it absolutely is. A 2023 Slack survey found that employees who feel that their employers trust them are 2x more productive. The responses to this question can help you understand if your organizational culture has the foundation of trust that is needed in order for employees to be productive.
9. Is leadership transparent about company developments?
Again, it might seem off-base, but the same Slack survey found that when employees felt that their company leaders were transparent with them, they were 1.8x more productive.
10. What kind of AI tools would you like to assist you in your work?
An MIT/Stanford study found that using AI tools boosted productivity by 14%. This question can help you gauge your employees' attitudes toward AI as well as ensure you're providing sufficient technology to empower their work.
11. Do you understand what is expected of you at work?
Clear expectations can help drive employee productivity. Without those, your team members will feel confused and frustrated, as they don't know how to make you happy or if they're doing a good job.
12. What apps or tools have you used in the past 30 days to communicate with your coworkers?
When planning your digital workplace strategy, the first step is taking stock of what tools your workers are already using to do their jobs. Their answers might surprise you, as many employees use personal apps such as WhatsApp and Facebook Messenger to communicate with colleagues instead of the workplace-approved tool. 
13. What devices, apps, and other tools do you wish your employer would provide?
Another crucial step to optimizing your digital workplace is to find out what your employees would like to see more of. Getting their feedback and implementing it shows that you care about their opinions and well-being.
Workplace culture survey questions
14. Do you feel comfortable expressing your thoughts, opinions, and ideas freely at work?
This question gauges the level of psychological safety in your workplace. Psychological safety means they feel safe speaking their mind without fear of getting in trouble or being punished.
15. Do your coworkers live out the company values?
A healthy workplace culture should exhibit the company's core values. Of course, this question assumes that the survey-taker knows those values.
16. Does leadership live out the company values?
It's crucial to also check to make sure that your leaders are living out the values that your company outlines.
Work-life balance survey questions
17. Over the past three months, how would you rate your work-life balance?
This question will give you a window into how well your employees feel they're able to draw boundaries between their work life and personal life. It can be a good predictor of potential burnout.
18. In the past 7 days, how often did you work outside of regular office hours? 
By asking this, you can get concrete evidence of how well your employees really are balancing work and personal life. If you find that a lot of people are saying they are regularly doing work outside of regular office hours, it's an indicator that your employees are taking on too much of a workload. 
19. How satisfied are you with your current workload?
This is yet another way to gauge work-life balance and predict potential burnout. If your employees are dissatisfied with their workload, it may indicate that they need fewer tasks.
20. Do you feel pressure from your coworkers or leaders to prioritize work over your personal life?
Not only will this question help paint a picture of their work-life balance, but it also will help you understand if your workplace culture is potentially toxic. When employees feel pressured to put work above family, it can create an unhealthy environment.
Leadership and management survey questions
21. How often do you meet with your manager for a one-on-one?
One-on-one meetings between managers and their direct reports are good for establishing rapport, mentoring and coaching, and ensuring that an employee feels engaged in their work. If you find that employees are never meeting with their managers, it's time to establish a protocol for leaders to prioritize one-on-ones.
22. How satisfied or dissatisfied are you with your one-on-ones?
Just because managers are meeting with their direct reports doesn't necessarily mean it's going well. This question can help gauge how productive these meetings are and if you need to provide more training and resources so that managers can master the art of a helpful one-on-one.
23. Do you feel that leadership cares about your well-being?
Employees want to work for employers who care about them. It can boost their commitment to the organization. Asking this question will help you see if your employees feel cared for and valued by leadership. If they don't, it's time to meet with leadership to see how to improve employee relations.
24. Do your leaders make you feel included?
Inclusive leaders create teams where employees are 50% more productive, according to BetterUp. That's a good reason to ask this question! You can find out if your leaders are creating a sense of belonging at work, which is crucial for employee engagement and retention.
Employee recognition and appreciation survey questions
25. Has a coworker or manager thanked you in the past week?
According to O.C. Tanner research, only 57% of employees had gotten a "thank you" from a peer or leader in the past 30 days. But something as simple as those two words made people feel 116% more appreciated! The results of this answer can indicate whether you need to train managers on how to instil a culture of appreciation in the workplace.
26. Have you thanked a coworker or manager in the past week?
This question flips it around from the previous question. Having data from both sides (the giver and the recipient) can help you see how honest people are about answering these questions and/or help you see the potential differences in perception of gratitude and appreciation in your workplace.
27. Do you feel appreciated by your coworkers? 
If the scores on this question are low, your workplace might benefit from encouraging more peer-to-peer recognition.
28. Do you feel appreciated by leadership?
Leadership sets the tone in creating a culture of appreciation. If the answers to this question indicate that leaders aren't showing their gratitude, it's time to figure out a way to infuse more appreciation into meetings and everyday behaviours.
29. Do you feel like your feedback matters?
A key aspect of feeling valued is seeing that your feedback makes an impact. This question will also give you insight into how seriously your team takes employee surveys. If their answers indicate that their feedback doesn't matter, that's your cue to be better about showcasing the changes you've made based on their ideas, opinions, and concerns.
30. Which of the following makes you feel the most appreciated?
This question will help you know what to do to make your employees feel valued. Not everyone likes the same kinds of gifts or expressions of gratitude. 
Options for this multiple-choice question might include:
Gift cards
Experiential rewards (such as classes or vacations)
A simple "thank you"
Public recognition (such as all-hands shoutouts)
Career development employee survey questions
31. Do you have a clear understanding of your career goals?
By asking this question, you can gain insight into how much thought and planning has gone into your employee's career growth. If they don't have a clear understanding, it might be time to train your managers on how to have stronger career conversations with direct reports.
32. Do you have the resources to achieve your career goals?
This question will lend you insights into how well you're setting your employees up for success. If they don't feel they have the resources they need, it's time for you to step in and ask for more details on how you can support them, whether that's through more coaching, classes, or certifications.
33. In the past six months, how often has your manager discussed your career growth with you?
Managers are responsible for helping their direct reports achieve career goals, so it's expected that they'll be checking in with employees about their professional growth. This question can help you determine if managers are being intentional about discussing career development.
34. How satisfied or dissatisfied are you with the professional development options the company offers?
Career growth is a major reason people choose a job and stay at a company. When it comes to frontline workers especially, job growth is more important to them than pay, according to McKinsey. If your employees are unhappy with the professional development options offered to them, that could negatively impact retention.
Ask these employee survey questions the right way
Drawing upon these employee survey examples, you should feel prepared to create your own survey. Be sure to check out these best practices before you do.
But how should you distribute your employee surveys? For single-question polls in real-time, the Flip employee app has you covered. You can post social media-style polls to your employees' newsfeeds for one-click responses.
Additionally, you can easily distribute more in-depth surveys by including the questionnaire link in a post you create in Flip. This ensures you maximize views and boost participation. Check out how McDonald's Germany boosted survey participation to over 90%!