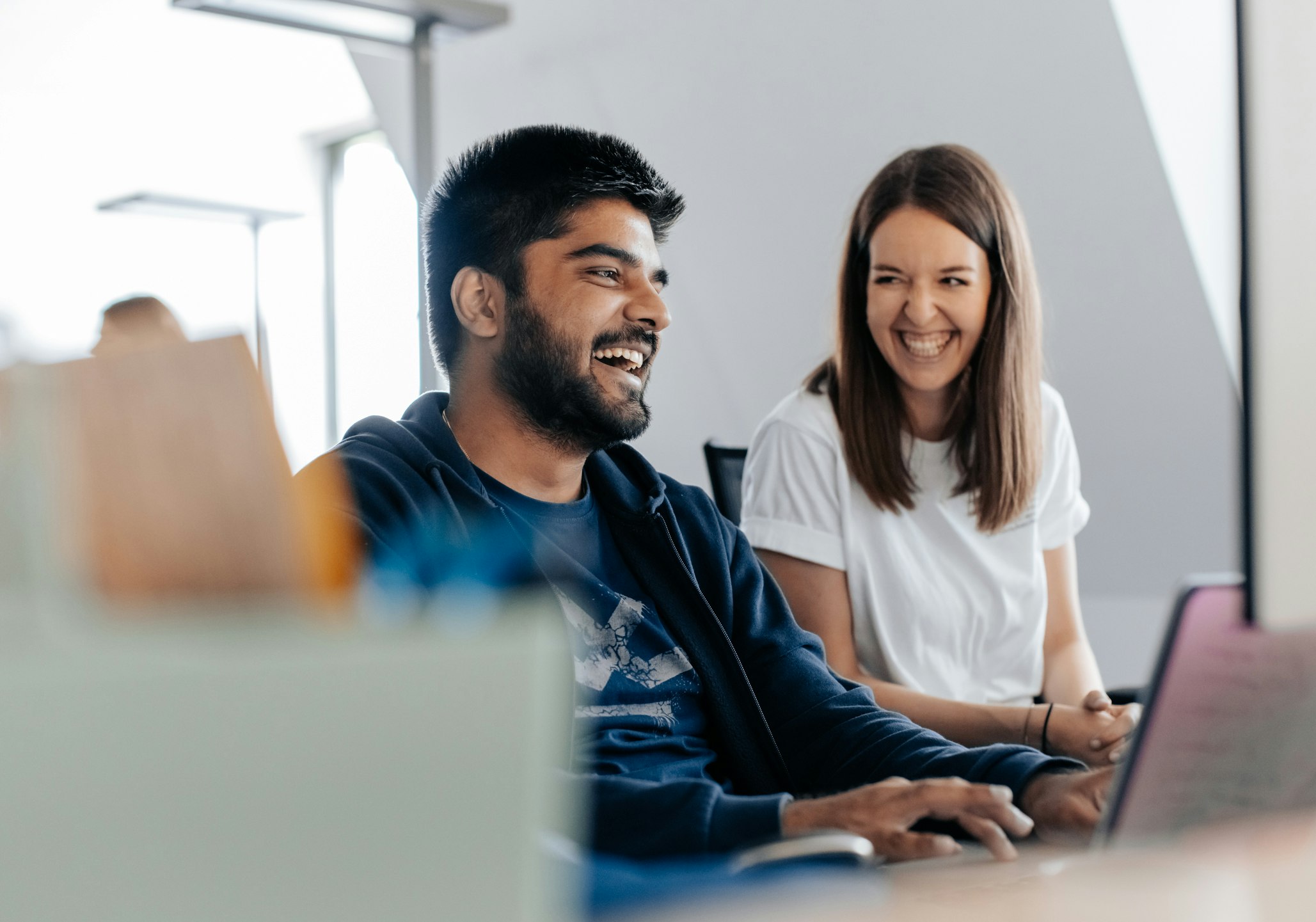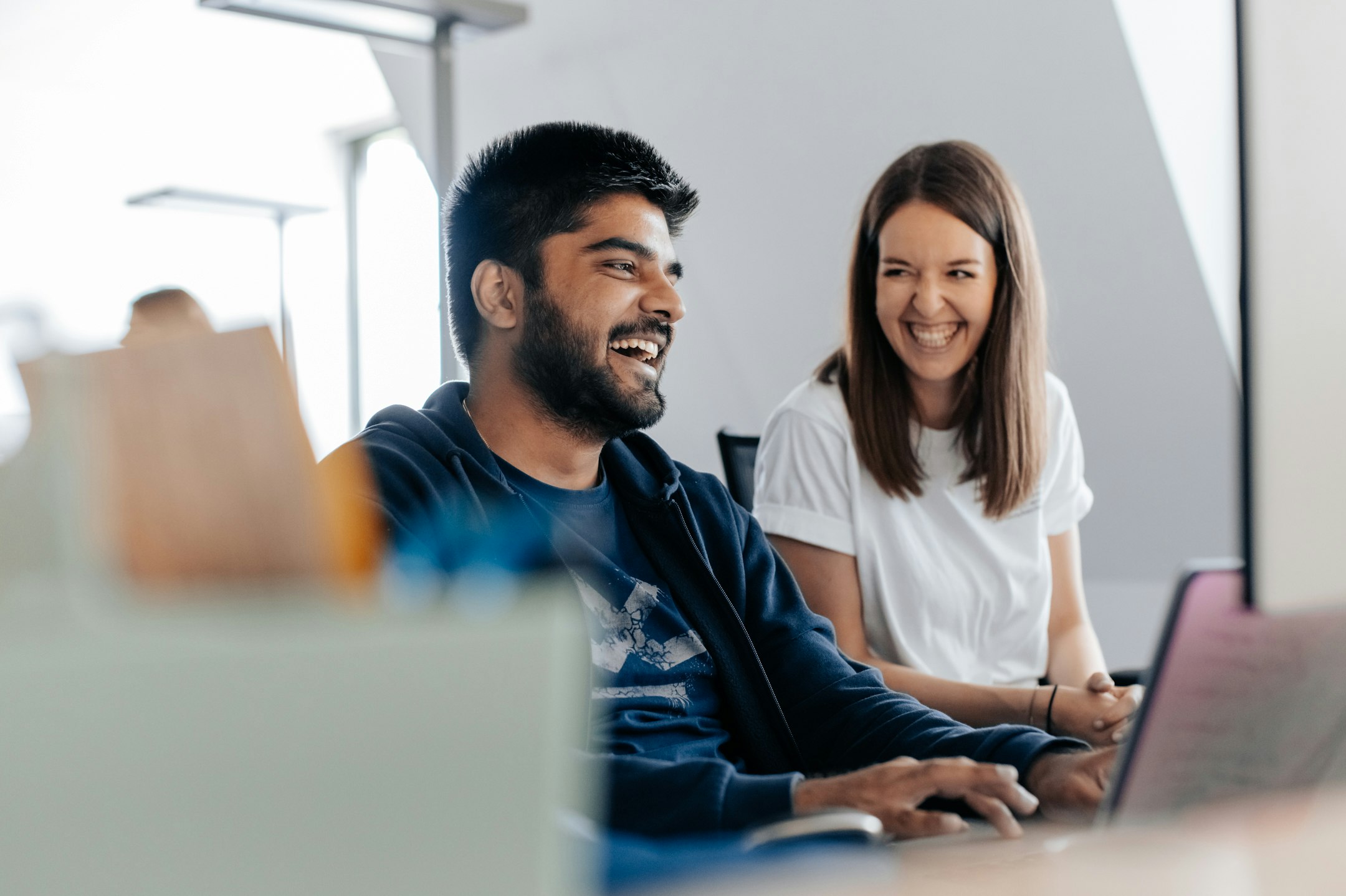 Employee Engagement Statistics: 23 Facts and Figures on Employee Engagement
"Five million employees have quit in their minds" and "71% of employees are only doing their job by the book" - these are current statistics on employee engagement in Germany. And the consequences for companies are dramatic.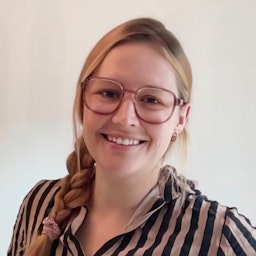 Helena Kleine
Freelance editor
Employee engagement significantly impacts various aspects of a company's success. According to Gallup, engaged employees exhibit lower absenteeism rates, greater loyalty, enhanced productivity, and ultimately contribute to increased company profitability.
Recognizing the crucial role that employee engagement plays, it becomes essential to gain a comprehensive understanding of the current realities and developments in this realm. To help illustrate this, we're sharing 23 statistics that shed some light on the status quo, emerging trends, and the effectiveness of employee engagement measures. By exploring these insights, we can better grasp the significance and implications of employee engagement in today's business landscape.
Unraveling the contradictions: employee engagement statistics and insights
One study suggests that money and workplace flexibility reign supreme as the primary drivers in the world of employee engagement. At the same time, another argues that what truly resonates with employees is meaningful work and recognition from their supervisors. These contrasting viewpoints are pretty common in the realm of scientific research, as they hinge on the specific data and methodology each study is based on.
Deciphering the true motivators for employees is a complex endeavor influenced by industry dynamics, individual inclinations, and demographic factors. As such, companies need to adopt a comprehensive approach, encompassing various strategies, to cater to their diverse workforce. Above all, maintaining regular communication and a strong connection with employees is paramount—a practice that surprisingly few employers have successfully implemented so far.
Employee engagement statistics: the status quo
In Germany and Europe, employee engagement levels are currently hovering relatively low. However, amidst this backdrop, there is a glimmer of hope. Recent years have witnessed an encouraging trend of improved employee satisfaction with working conditions. Despite this positive development, it's disheartening to note that many companies lack the tools to measure employee engagement effectively. This knowledge gap comes at a staggering cost to the global economy, amounting to trillions of dollars.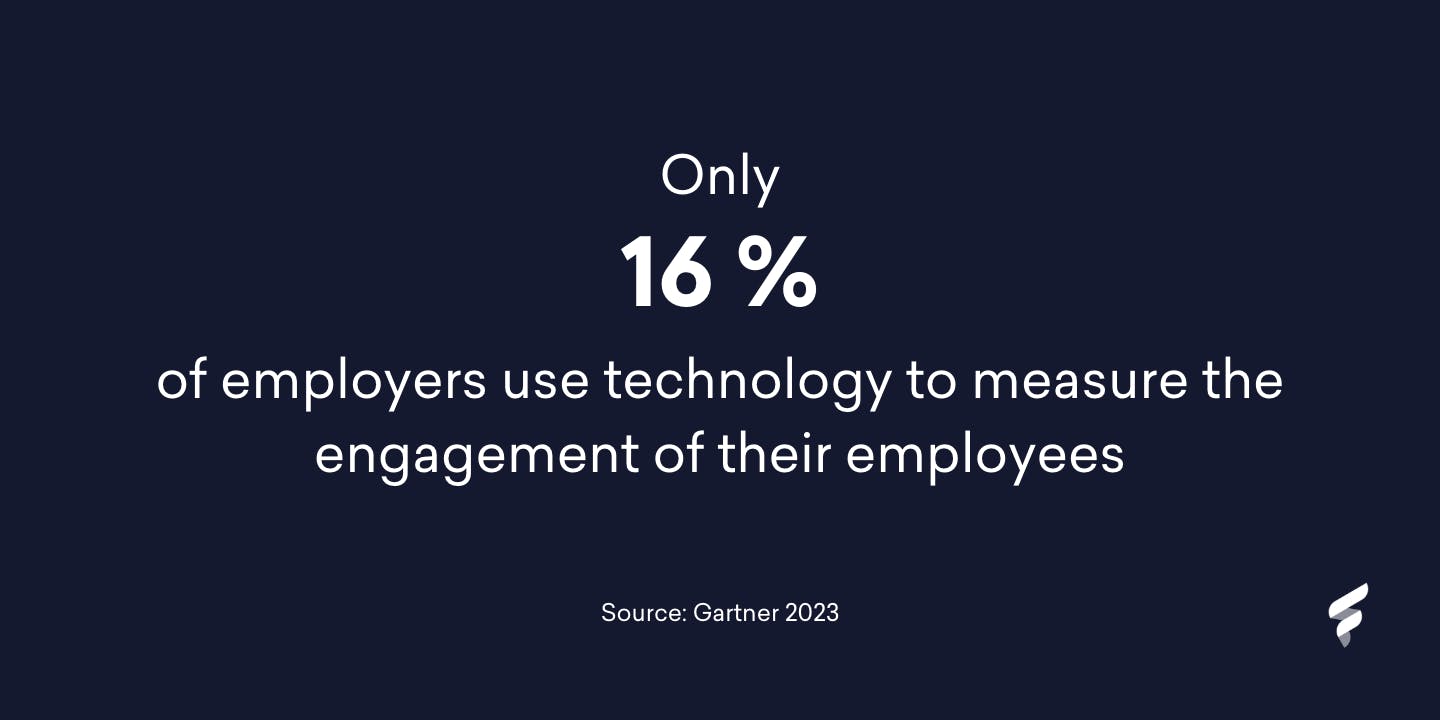 What employee engagement statistics reveal about the wishes and needs of employees
Employee engagement and satisfaction are influenced by many factors, as illustrated by the following figures. Several key aspects contribute to fostering a positive working environment, including:
Communication and Leadership
A study reveals a shifting paradigm in managerial roles, with the traditional "strong leader" archetype making way for qualities such as empathy and openness that employees now prioritize over strength.
According to Inc. (2017), a staggering 91% of employees surveyed believe their managers lack communication skills.
An intriguing finding from Avantgarde Experts (2022) suggests that one in four employees considering job changes could be retained by fostering a culture of open communication within the company, highlighting a clear directive for managers.
HubSpot (2017) reports that 69% of employees are willing to work harder if they feel more valued in the workplace.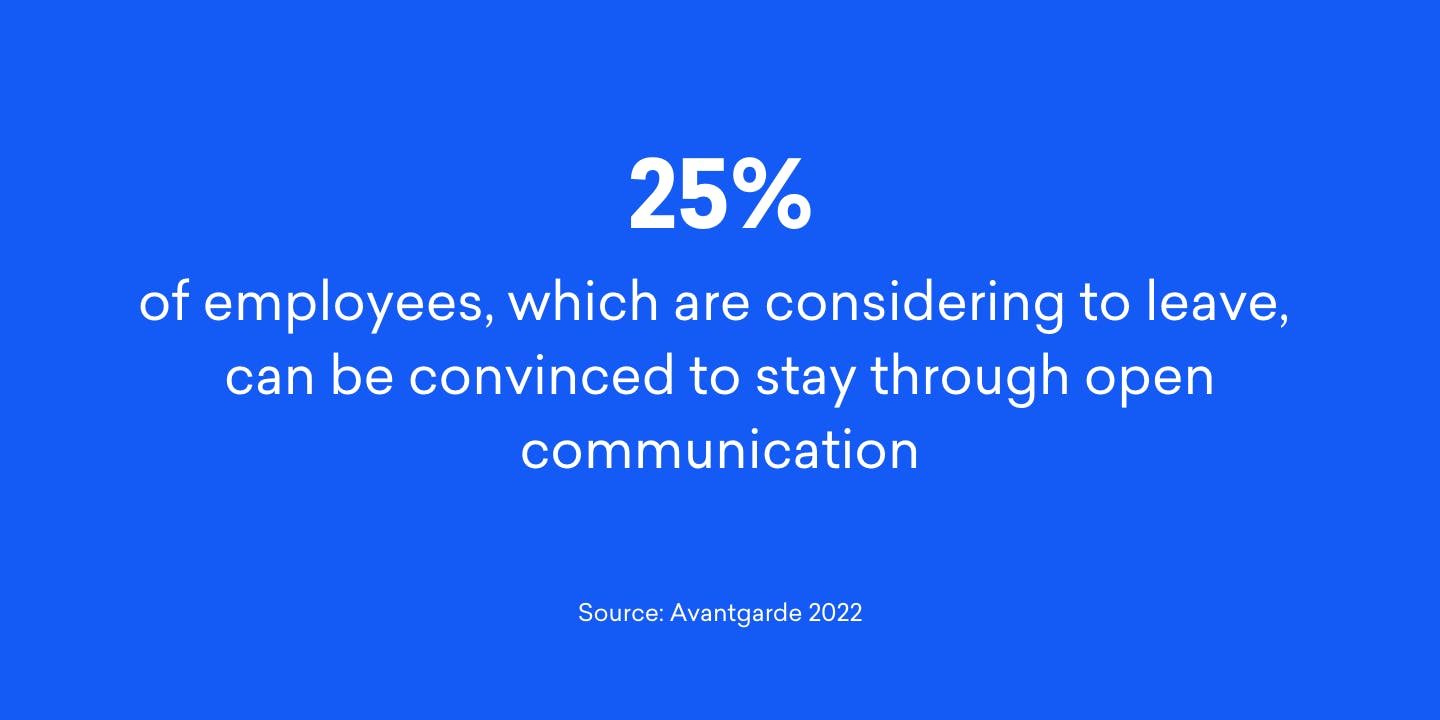 Compensation and benefits
An attractive salary undeniably remains crucial in fostering employee commitment and satisfaction. However, it's essential to recognize that other elements beyond monetary compensation also play a significant role.
Flexibility and work environment
In the wake of the pandemic, it has become clear to workers that many jobs can be effectively performed remotely. Consequently, there is a growing demand for the freedom to work remotely. A study suggests that companies can enhance commitment and loyalty by aligning with employees' needs and desires for more flexible working environments. By embracing this shift towards flexibility, organizations can foster a stronger sense of employee engagement and satisfaction.
According to a recent survey, 78% of employees want flexibility in their place of work, while 95% prefer flexible working hours. (Future Forum, 2021)
More than half (54%) of workers surveyed said they would leave their jobs after the COVID-19 pandemic if they were not offered some flexibility regarding work location and hours. (EY Global, 2021)
Purpose
Employees who find passion and meaning in their work are more than three times more likely to stay with their company than those who do not. (McKinsey, 2021)
Discovering the purpose and mission of the company holds significant benefits. A mere 10% improvement in employees' identification with their organization's purpose and mission leads to an impressive 8.1% decrease in turnover and a notable 4.4% increase in profitability. (Gallup, 2021)
One small caveat
A substantial portion of employee engagement can be attributed to individuals' inherent personality traits, accounting for approximately 48% of the variance in engagement levels. Notably, positivity emerges as the most robust predictor (Young et al., 2018). Consequently, it becomes evident that while organizations can influence employee engagement, there are inherent limits to the extent of that influence.
Is investing in employee engagement worth it? What the numbers say
In a nutshell: YES! The following statistics clearly show that investing in employee engagement measures can have a positive impact on companies' financial performance, employee retention, employee productivity, customer satisfaction, and innovation:
Profitability and productivity
Companies with high employee engagement achieve up to 21% higher profitability rates and up to 41% higher productivity rates than those with low engagement. (Gallup, 2021)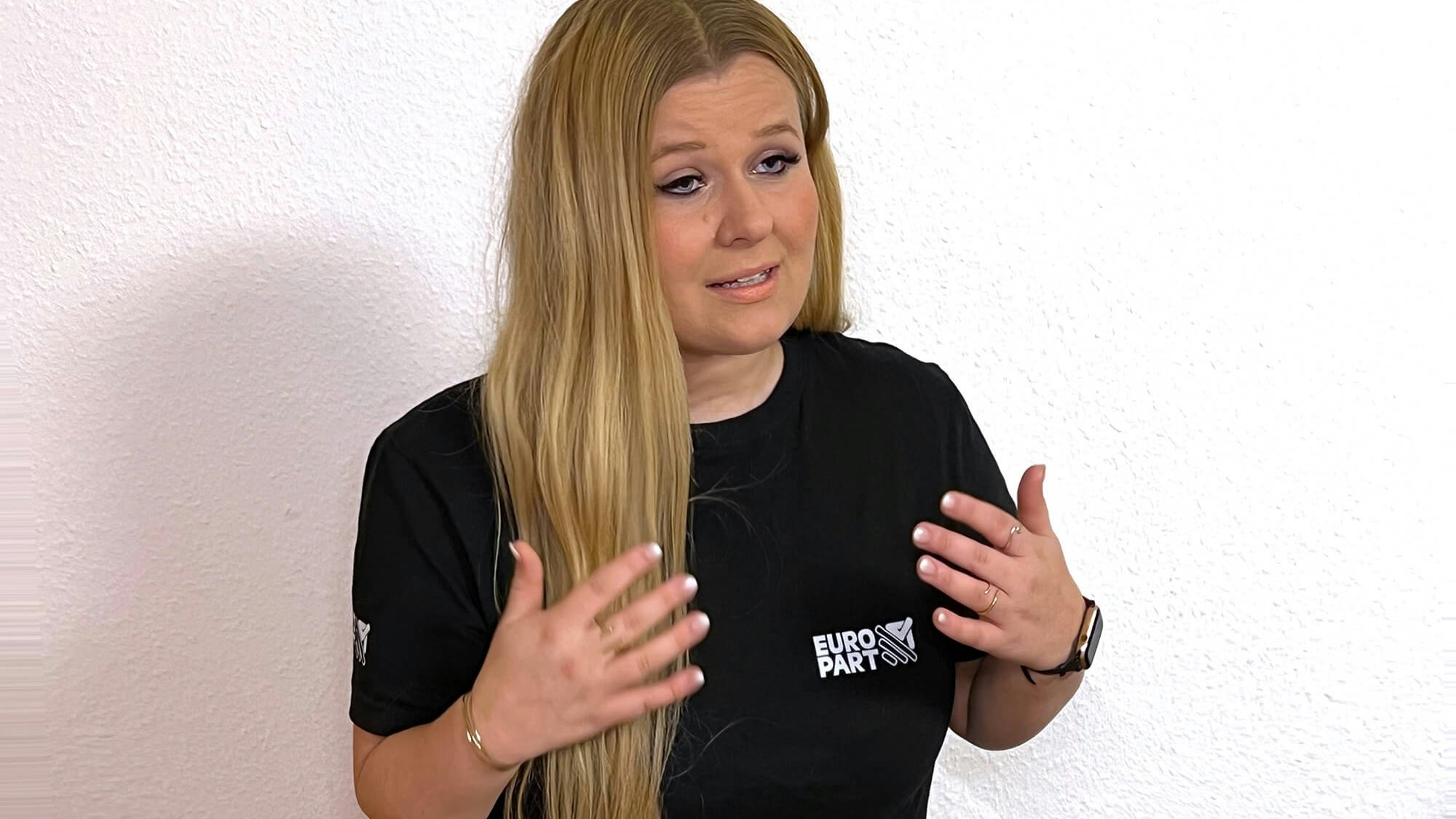 "We would probably never have come up with 50-60% of the ideas ourselves. We rely on those who work in the process or system concerned on a daily basis," emphasizes Kira Kebekus, Head of Projects, Innovation & ESG at Europart.
Kebekus highlights the importance of tapping into the knowledge and expertise of employees directly involved in specific processes or systems within the company. Europart utilizes an employee app to actively engage its workforce, encouraging them to submit ideas and suggestions for improvement.
The approach has proven successful, with an impressive 87% of the submitted suggestions being implemented. Additionally, this initiative has contributed to increased satisfaction among employees, enhancing Europart's reputation as an employer.
Operating margin and long-term employee engagement
Companies with high long-term employee engagement enjoy a remarkable advantage, with operating margins reaching up to three times higher than those with low long-term employee engagement. This emphasizes the significant impact that employee engagement can have on a company's financial performance. (Towers Watson, 2012)
Employee engagement: fostering loyalty and retention
Engaged employees demonstrate a strong sense of commitment, as they are 87% less likely to leave their organization than disengaged employees. This underscores the importance of fostering a culture of engagement to retain top talent and maintain stability within the workforce. (Corporate Leadership Council, 2004)
Losses stemming from low employee engagement
Low employee engagement poses substantial losses for companies. For instance, in a company with 1,000 employees and an average gross salary of 50,000 euros, the estimated loss exceeds 6 million euros. This highlights the magnitude of the financial impact caused by insufficient engagement levels. (Gallup, 2021)
Summary of the results
The data leaves no room for doubt: engaged employees not only exhibit higher levels of loyalty, productivity, and attendance, but they also directly contribute to a company's improved profitability. Numerous studies underscore the significance of investing in various measures to foster employee engagement. These encompass facilitating open and empathetic communication, offering competitive compensation and benefits, providing flexible work arrangements, prioritizing training and personal development, and cultivating a positive work environment.
However, many companies face challenges measuring employee engagement and lack the appropriate communication tools to connect with their workforce effectively. This is where Flip comes into play. With Flip, companies can enhance engagement among frontline workers, empowering them to contribute valuable suggestions, provide feedback, and express their opinions. As a result, the sense of identification with the employer visibly increases, benefiting both the company and its employees.
Share
Don't forget to share this content