Digitalisation at toom: 330 stores, one app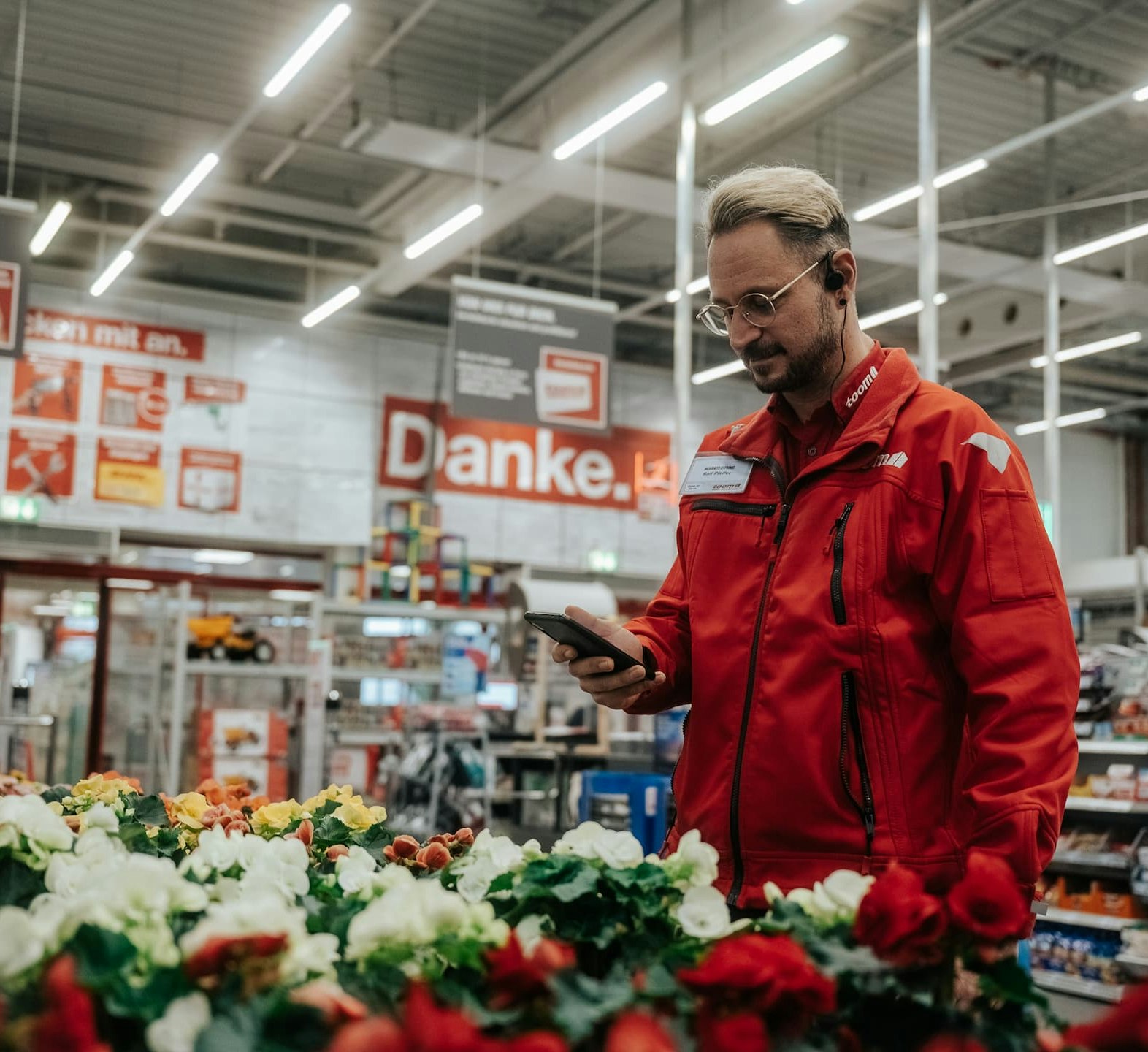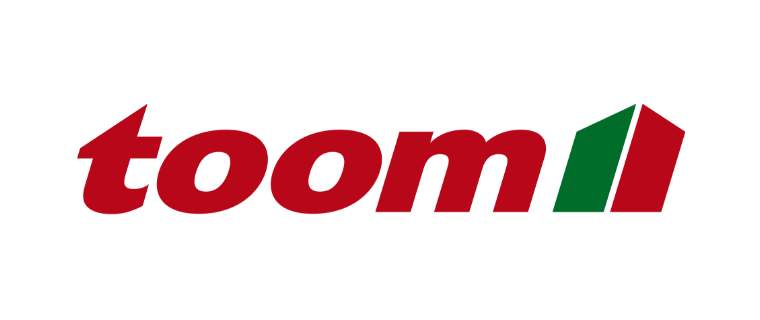 An untapped trove of knowledge
18,000 employees work at DIY chain toom – 95% of them on the frontlines in toom stores. 
 With over 300 of these outlets scattered throughout Germany, toom's employees were difficult to reach, posing challenges for internal knowledge transfer and company culture. The solution? An app-based 'toomunity'. 
"We were convinced that a lot of knowledge was available, but it couldn't be found bundled anywhere. And the colleagues on the floor had no way of accessing it," says Daria Ezazi when explaining why toom opted for an employee app solution.   
As Head of Corporate Communications, Daria was part of the project team consisting of Communications, HR, HR IT, Organizational Development, and Sales Communications from the very beginning. 
This feeling was mirrored on the shop floor. Let's take the example of Bernd – one of the 95% of toom's employees who work on the frontlines. Bernd has been working at toom for years and knows it like the back of his hand.  
Yet Bernd kept facing the same frustrations time and again. One of them was shelf panels going missing. Every time, he had to ask around the store. Sometimes he was lucky – one of his colleagues would help him track them down. But what if nobody knew the answer? 
In that case, Bernd wasted a lot of time phoning around or writing emails. Even then, he often received a late reply – or worse, no reply at all.  
In order to overcome these frustrations and inefficiencies, toom began searching for solutions to streamline the work of frontline employees.  
Especially important factors for toom in choosing a solution were: 
Exchange and communication among employees 
Top-down communication to all employees 
Easy integration or links with existing toom systems 
The solution of choice for toom? Flip.  
Its workers have been using our easy-to-use white-label employee app – their version is called 'toomunity'! – since 2020.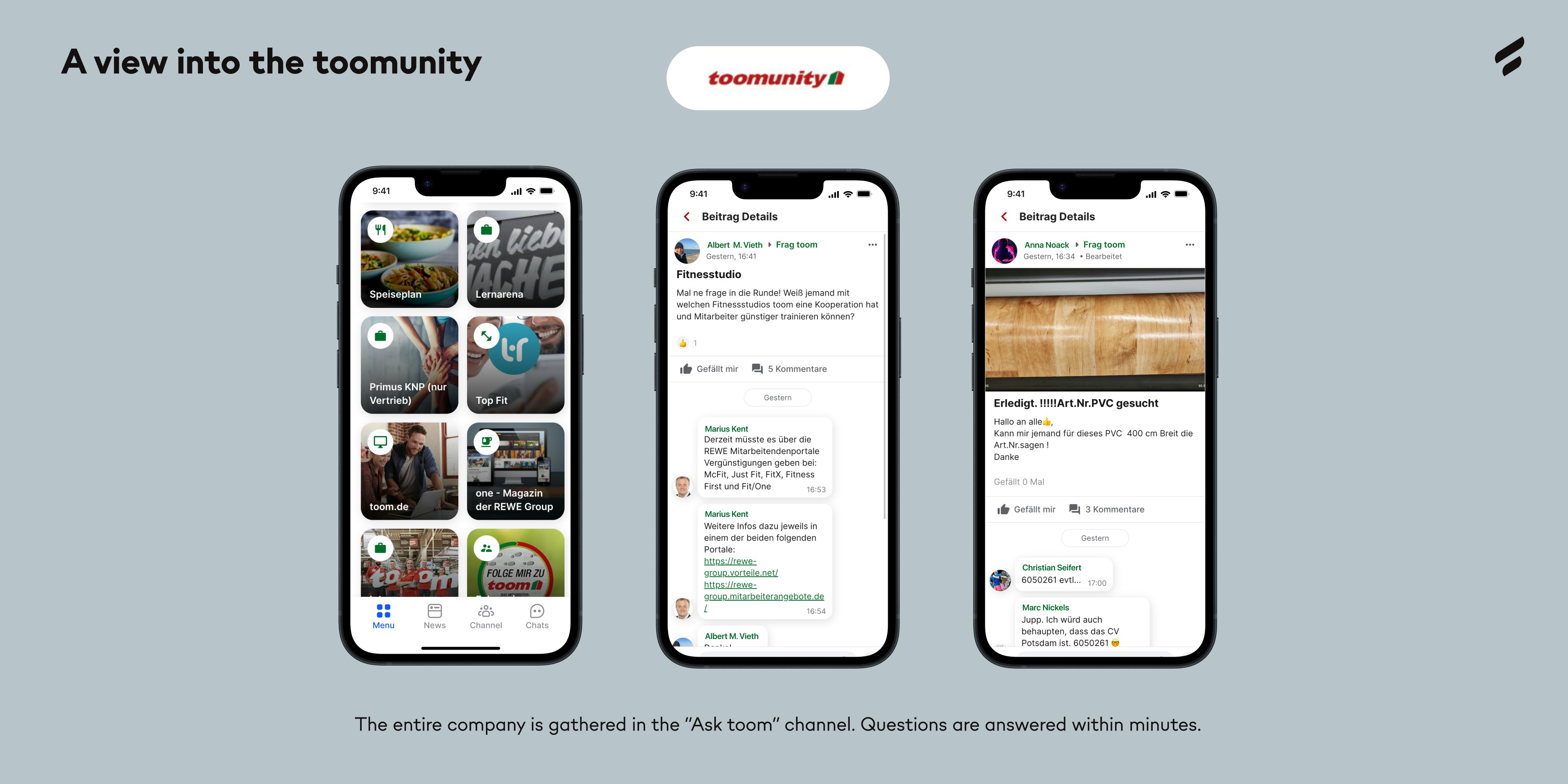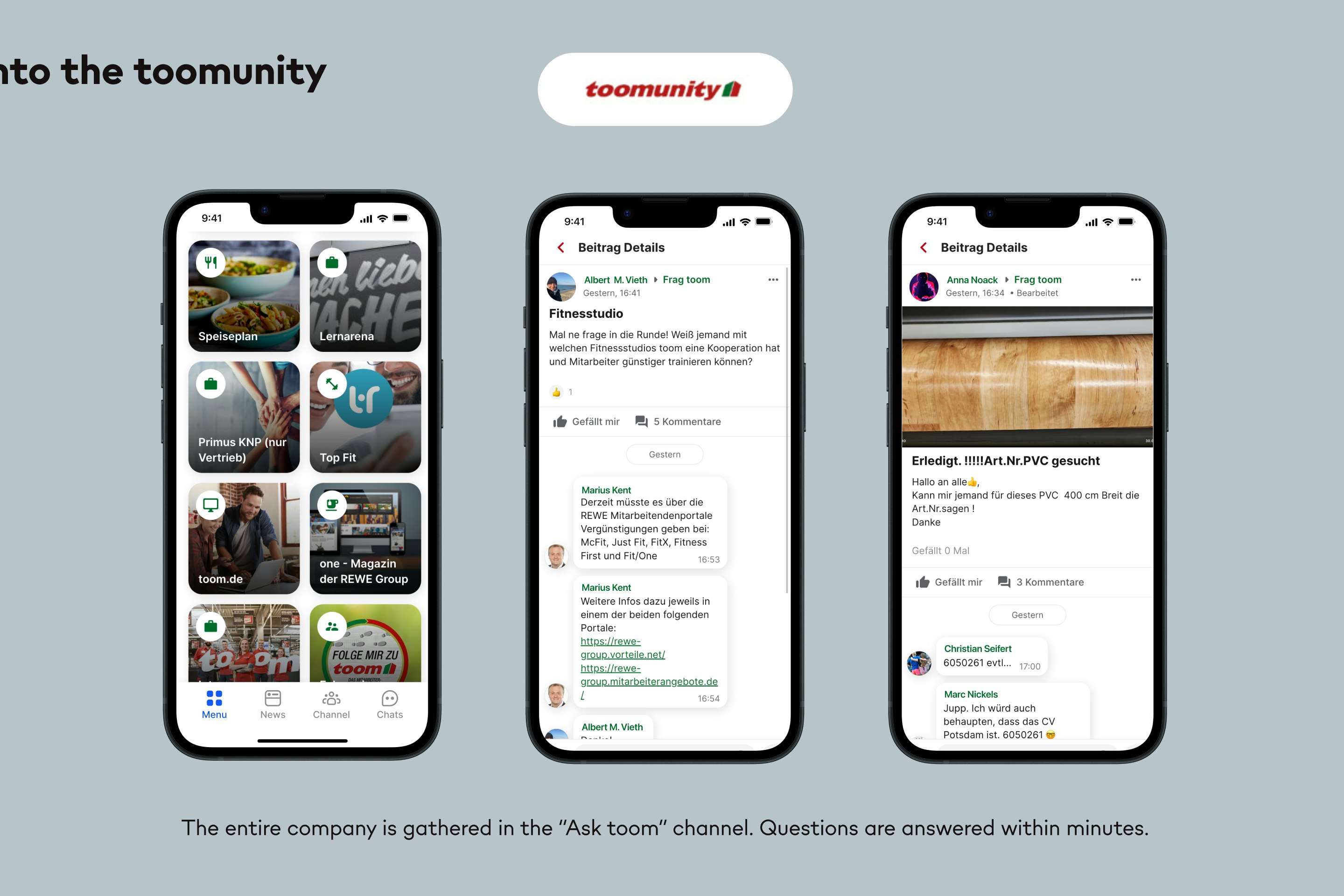 Why build the toomunity in Flip?
A few key aspects tipped the scales in Flip's favour as the provider for toom's new employee solution: 
Seamless connection with existing tech stack & IT infrastructure 
Ability to map toom's org chart and company structure in the app with custom channels and group chats 
Employee-to-employee and employee-to-employer interaction through chats, comments, and reactions 
A specific focus on empowering frontline employees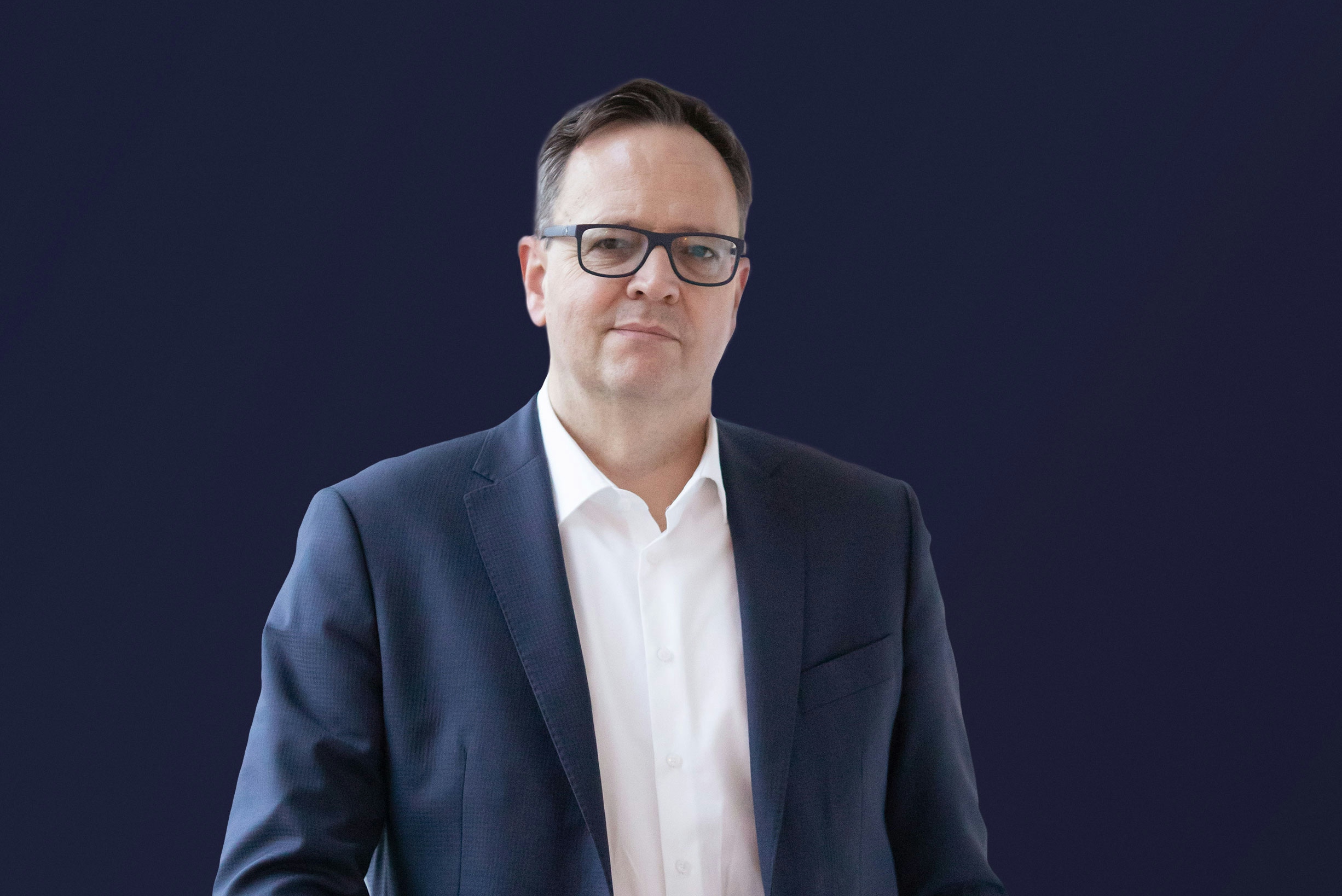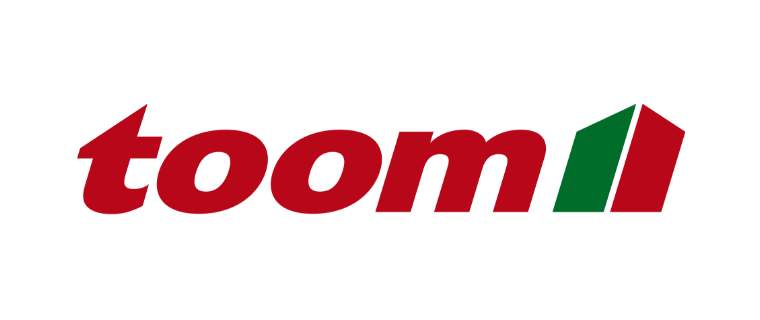 "There is a huge transparency from the management to the different departments, into the logistics areas and down to the individual stores."
René Haßfeld
CEO toom
Answering questions & driving toomunity spirit
Ok, back to our friend Bernd. Luckily for him, shelf panels going walkabouts are no longer a frustration – thanks to Flip. 
Now, Bernd simply opens the toomunity app, navigates to the all-employee 'Ask toom' group chat, and asks his question. Within minutes, he gets his answer – sent straight to his pocket.  
But that's not the only reason he uses it. From the toomunity, Bernd can request annual leave, watch internal training videos, exchange ideas with colleagues, and much more. Say he has ideas on how to make toom an even better place to work? He can find a form to submit that feedback in the toomunity, too.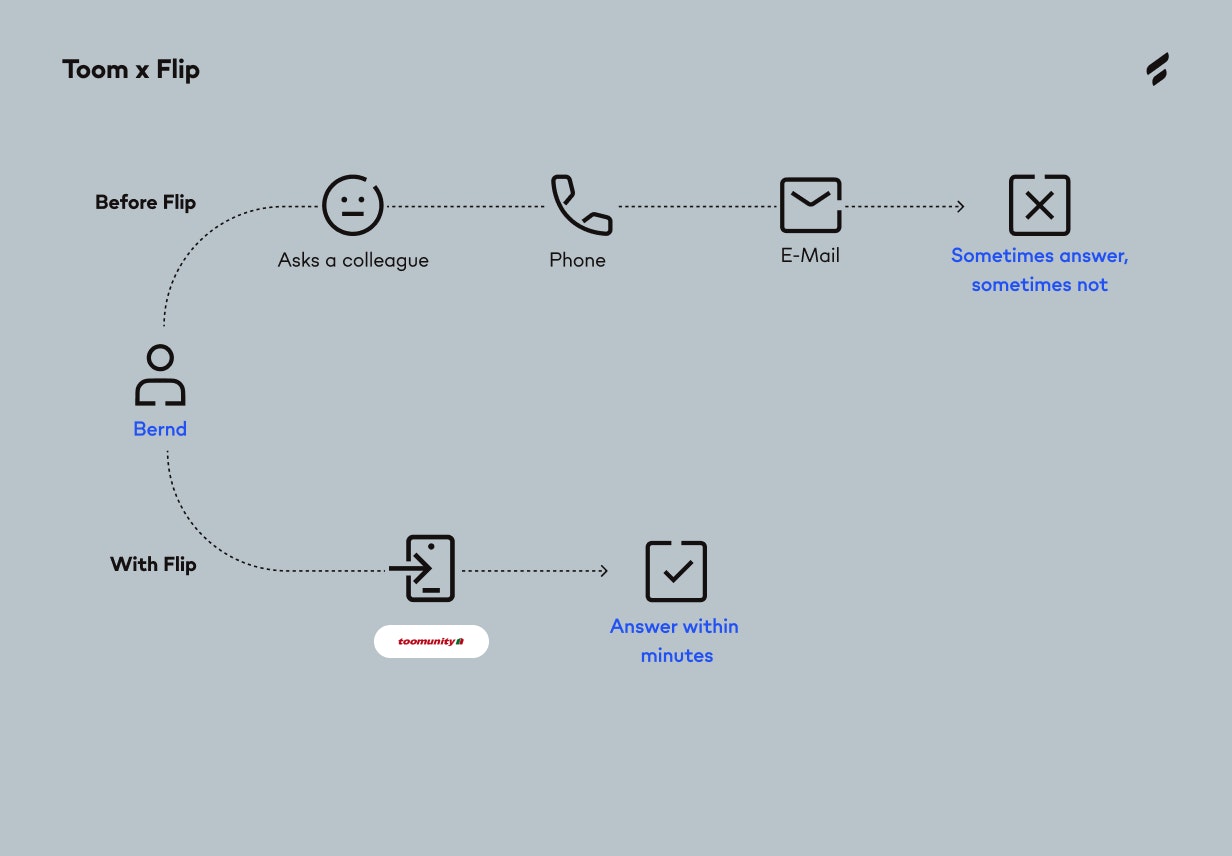 App accelerates toom's digitalisation
As the app has proven the ease and relevance of mobile solutions to toom's frontline workforce, new toom processes are now approached from a digital, mobile-capable angle.  
"We are thinking about how we can connect new processes with the app. It serves as a starting point," explains Daria Ezazi.  
These considerations have now led to a series of links and integrations with other apps and tools including those for time tracking, payroll, innovation management, and issue management. 
As a result, the toomunity has become the beating heart of toom's internal knowledge. Thousands of employees can find answers to their questions, instantly access the most important toom tools, share knowledge with each other, and give feedback.  
Seamless digital transformation, right in the workers' pockets.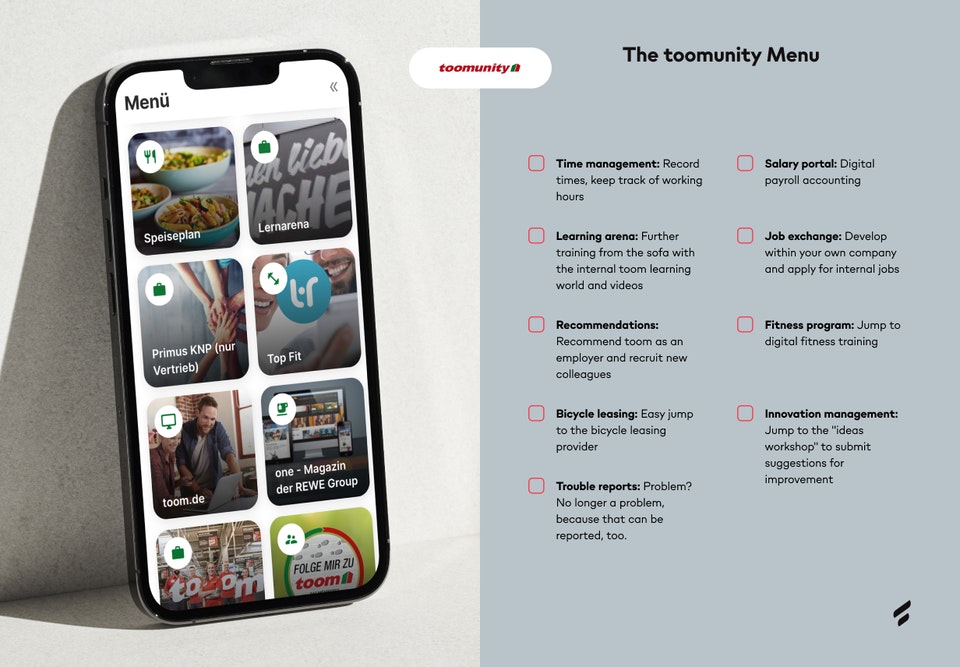 Empowering employees through change
An IT project of this size will always meet some internal resistance from internal stakeholders. For toom, this looked like: 
Scepticism and security concerns around the use of private devices for an employer-owned solution 
Concerns around the login process due to strict IT requirements
Hesitation around changes to ways of working and the change management process 


Yet the team overcame objections and rolled out the toomunity successfully through: 
Consultations where employees could ask questions and learn how the app would be a value-add 
Workshops and training sessions, complete with more time for questions 
Close cooperation between toom HQ and the stores 
A dedicated change manager who supervised the project and the employees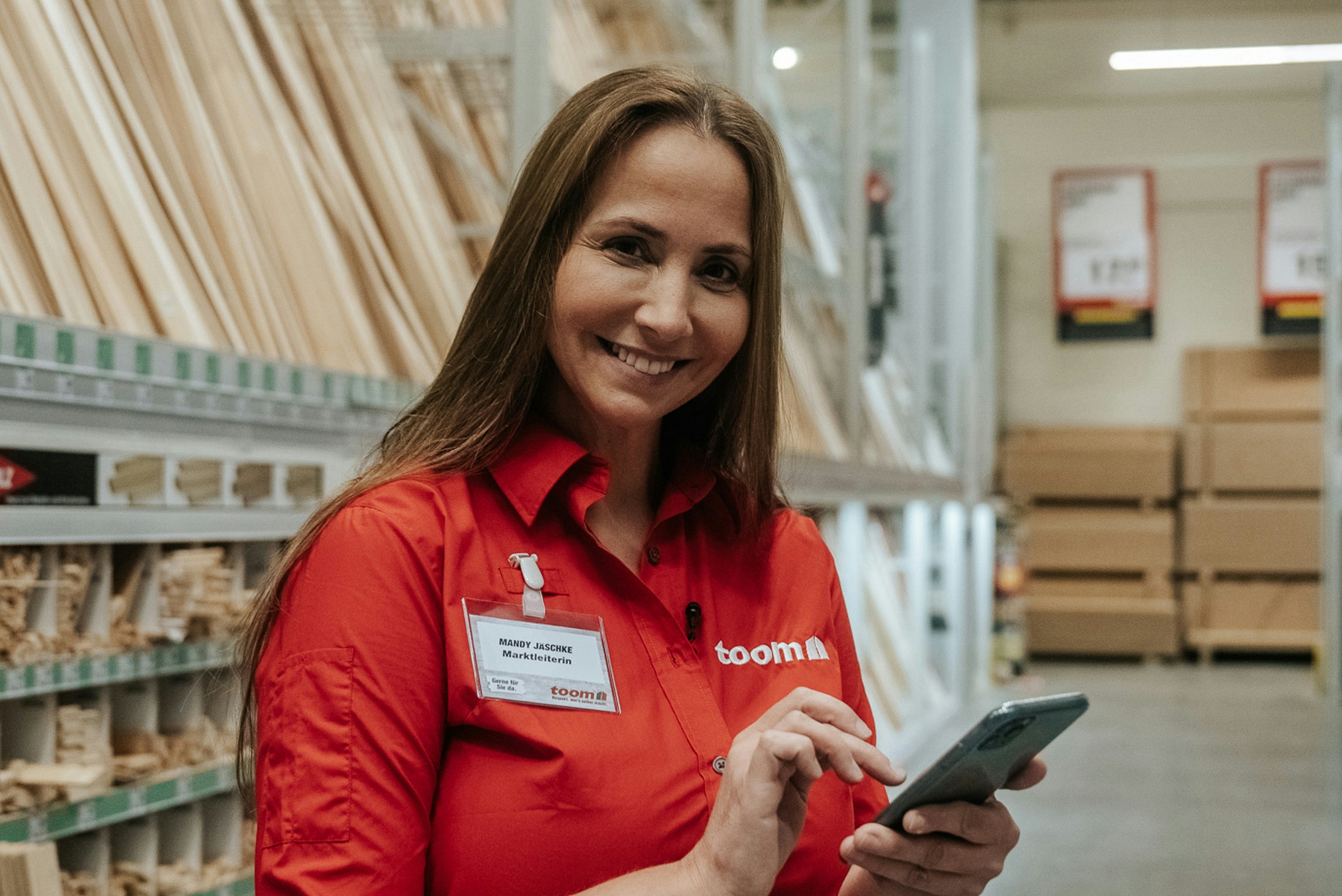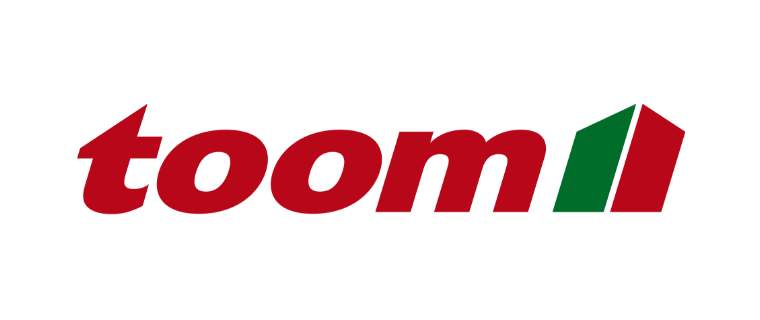 "The employees get a protected framework here in which they can exchange information and ask about things. This means that private messengers no longer have to be used."
Mandy Jäschke
Store Manager toom
The toomunity's impact: in numbers
Despite some internal objections, toom and Flip got the app off the ground quickly – from the first meeting to the toom shop floor within a year. The app has been in use since 2020. 
330 stores across Germany plus the head office in Cologne work together in the app to find solutions within minutes 
Despite the initial scepticism, 65% of employees have installed the app to date 
And once installed, the numbers get even better. 94% of employees who registered for the app are regular users 
Before
No ability for store workers to give feedback to HQ
Employees communicating amongst themselves with private messengers
Paper-based communication and notices
Attempts to learn or share knowledge met friction
Now
Formalised feedback systems
Entire company is networked and reachable from one location
New ways of working and digital-first company culture
Easy knowledge sharing between stores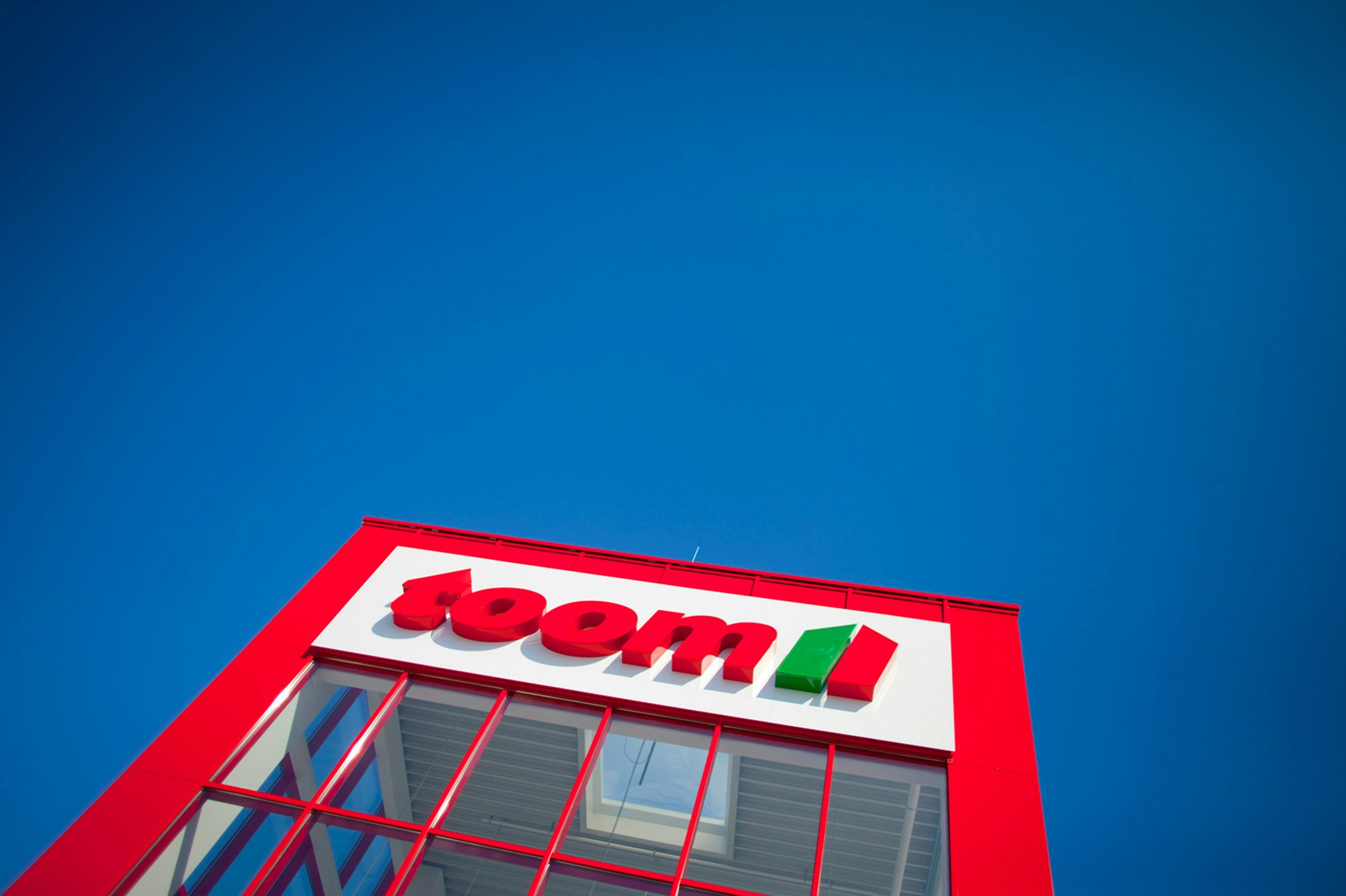 About toom
With more than 330 stores in its portfolio, 18,000 employees and a gross turnover of €2.7 billion, toom is one of the leading providers in the German DIY sector. The company is part of REWE Group, one of the leading trading, travel, and tourism groups in Germany and Europe. The success of the toom DIY stores is based on a comprehensive concept that sets standards in the entire do-it-yourself sector.
Revolutionise your internal communication like toom, REWE, EDEKA, and more.
Get in touch to find out how Flip helps empower your frontline employees, with a personalised employee app demo based on your unique needs.