Bosch launches Flip as employee experience platform for its 100,000 frontline employees
Stuttgart: Dr. Nicole Hoffmeister-Kraut, Minister for Economic Affairs, Labor and Tourism of Baden-Württemberg, visited the Stuttgart start-up Flip to personally get an idea of the cooperation between young innovation companies and established industrial companies. The appointment was accompanied by Ulrich Schmidt, Vice President of Corporate and Service Solutions Bosch Digital. Bosch is introducing Flip's employee platform in its manufacturing network to provide digital access to information and services for more than 100,000 employees.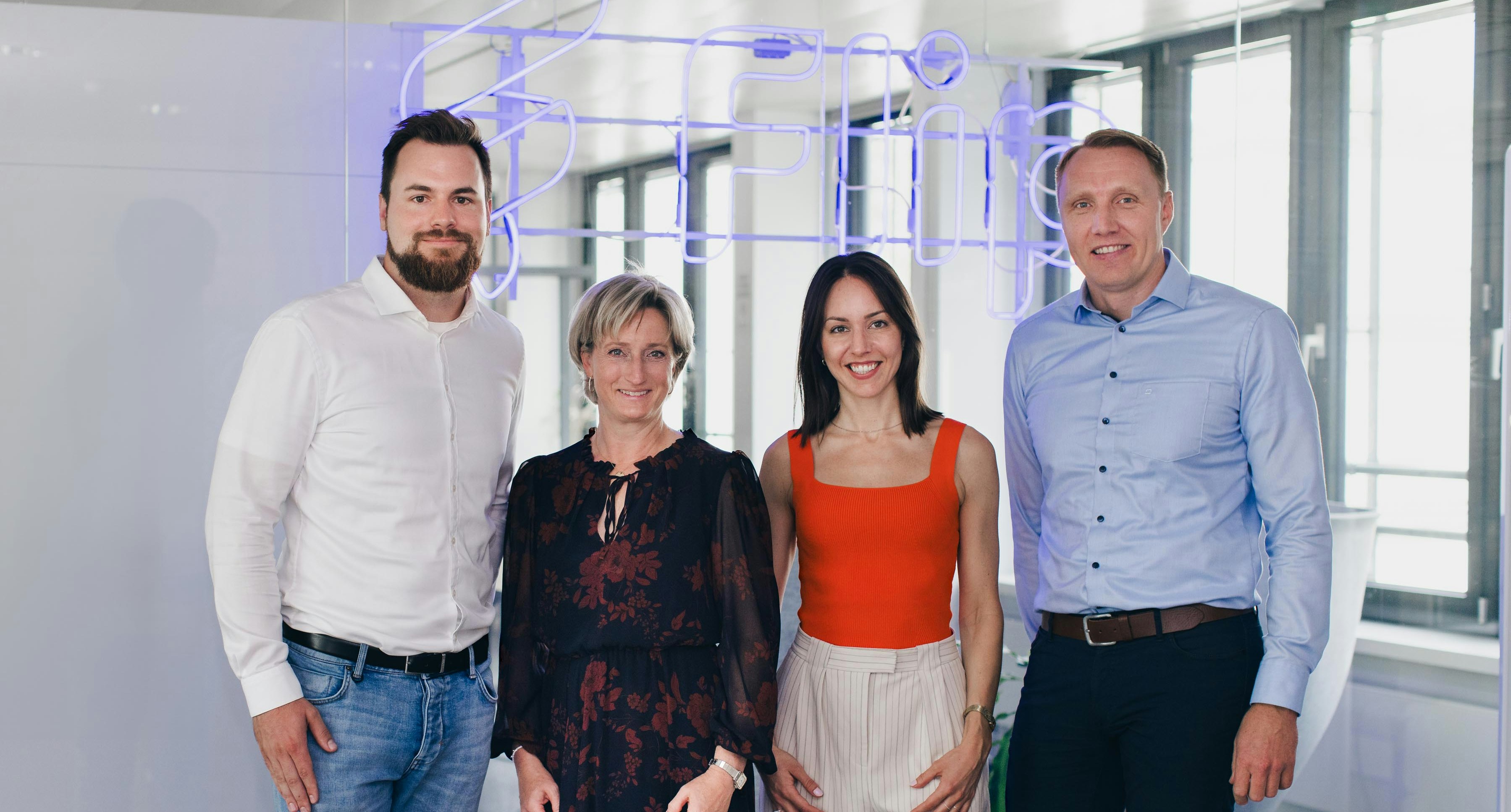 During her visit, Economics Minister Dr. Nicole Hoffmeister-Kraut explained: "The shortage of skilled workers is one of the key challenges facing the economy and society due to demographic factors. We must use all the levers of securing skilled labour. This includes innovative digital solutions like Flip offers." 
Flip is specifically tailored to the needs of employees who don't work at a desk and digitises the touchpoints between these employees and their companies. For Bosch, Flip is building an all-in-one employee platform for its manufacturing and logistics employees that can be integrated into the existing IT landscape. 
Commenting on the collaboration with Bosch, Benedikt Ilg, CEO and founder of Flip, added: "The partnership between Bosch and Flip is a strong sign for the Stuttgart B2B and software industry. The opportunities for collaboration between large corporations and young software companies are huge and an important prerequisite for the digitalization of Germany as a business location."  
Ulrich Schmidt, Vice President Corporate and Service Solutions Bosch Digital, added: "With the app, we will in future bundle important functions for our employees in our global manufacturing network in one app. These include payroll, absence management, or internal information. In this way, we are not only driving digitisation at Bosch forward, but we are also improving working conditions, accelerating the flow of information, and strengthening the sense of togetherness and identification with the company." Following a pilot phase this year, Bosch is rolling out the "My Bosch App," which is tailored to the needs of its associates, across its manufacturing network. The new app should be available to interested Bosch plants by the end of 2025. 
71 percent of start-ups in Baden-Württemberg work closely with established large corporations and local SMEs. 
"Start-ups are the driving economic force of our future. They make a major contribution to the digital transformation and secure prosperity and employment. We must ensure that innovative technology companies have an attractive financial environment in Germany in order to keep know-how and value creation in Europe. This also includes a stable and attractive financing environment for growth companies in later company phases. Otherwise, there is a risk of migration to more innovation-friendly markets such as China or the USA," explained the minister during her visit. 
Since its founding in 2018, Flip has raised more than $34 million and is now one of the fastest growing startups in Germany. Thanks to a strong customer base with companies such as Porsche, MAHLE and Bosch, Flip is closely networked with the industry in Baden-Württemberg. Benedikt Ilg, founder and CEO of Flip, is also heavily involved in the Stuttgart start-up ecosystem. For example, he is a mentor of the start-up initiative Gründermotor, a partner of the innovation platform Startup Autobahn, a member of the advisory board of Seedbox Ventures and an initiator of the innovation fund Match VC.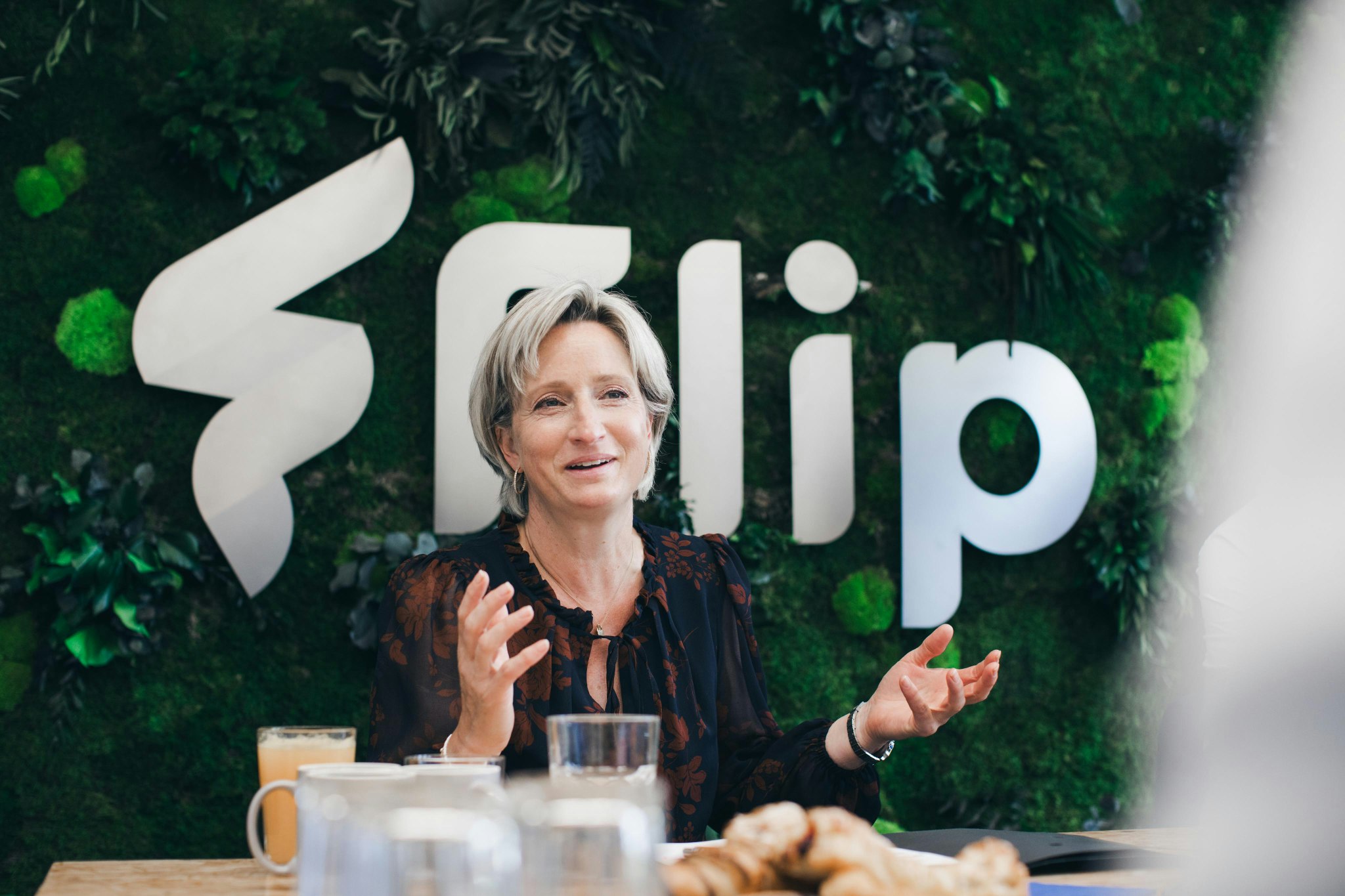 Economics Minister Hoffmeister-Kraut supports Stuttgart as a start-uplocation
Flip is the employee experience platform that'stransforming the day-to-day of deskless workforces across the globe. Its white-label app creates a single point of contact between businesses and their frontline employees, bundling internal communications and HR tools intooneeasy-to-use, employee-friendly interface. From onboarding to upskilling and shift planning to vacationrequests, Flip givesemployeesinstant and equal access to the company information, services, and opportunities relevant to them. Flip is trusted by the world's top companies, including Bosch, McDonald's Germany, Porsche, and MAHLE.
Pressekontakt:
Regina Craja
Corporate Communications Lead Flip
regina.craja@getflip.com
+49 (0) 711 76971816