Flip secures $30 million in Series A financing
Stuttgart, February 3, 2022 – Flip, the leading app for internal communications, today announced it has raised $30 million in Series A funding to accelerate growth. The funding round is co-led by the London-based investor Notion Capital and Berlin-based fund HV Capital. Alongside the existing investors Cavalry Ventures and LEA Partners, well-known angel investors such as former Volkswagen chairman Matthias Müller, management and political consultant Roland Berger, former BASF chairman Jürgen Hambrecht, former Celesio AG CEO Fritz Österle, German businessman and former politician Kurt Lauk and Flixbus founders Daniel Krauss and Jochen Engert also joined the round. The capital will be used to accelerate the company's growth and move ahead with international expansion to the UK.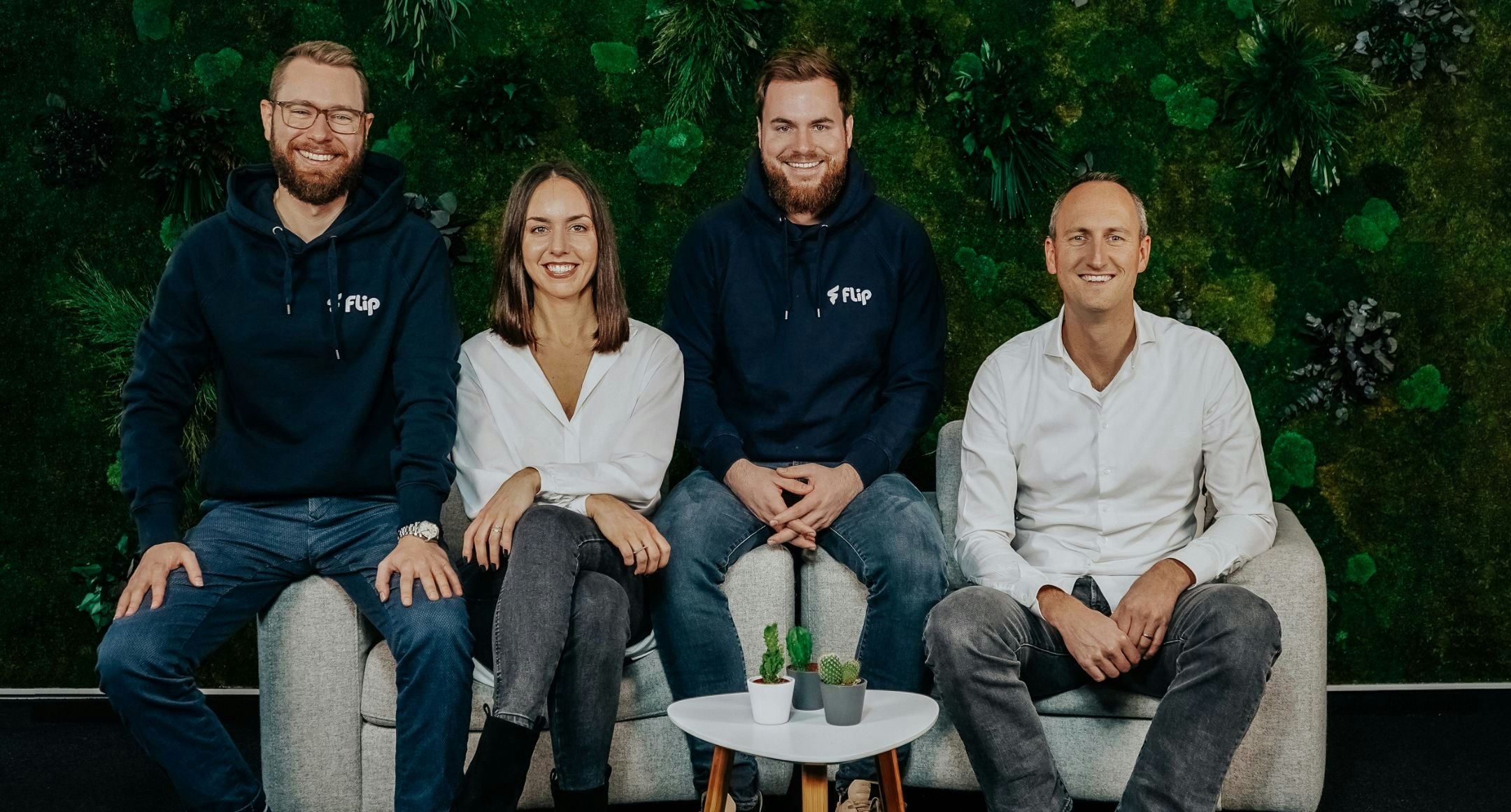 Expand to the UK and build the employee app of the future for
More than 2.7 billion workers globally are deskless, while only 1 percent of business software spending is enabling deskless work. Founded in 2018, Flip capitalizes on this market opportunity, enabling companies to communicate in a fast and reliable manner, keeping employees equally informed and actively engaged. The startup allows businesses to integrate their existing internal communications IT infrastructure into a single access point and increase business efficiency, bringing a fundamental competitive edge to its customers. 
The Series A financing comes at a time of significant growth and evolution for Flip, which now has more than 200 customers, including McDonald's, Rossmann, Edeka, Magna, and Mahle. Flip's 100 person team are closely working with their customers to further develop and refine the app. Flip has seen significant success in the retail sector, for instance, where it helps reduce the amount of time spent on information sharing by 97 percent, enabling coordination and increased space efficiency. 

"A strong vision and a clear product strategy are two of the most fundamental criteria for successful companies. Flip won us over with their vision of connecting all employees equally, combined with a simple and technologically superior product strategy. All that ultimately made investing in Flip an easy decision," says Christian Saller, Partner at HV Capital. 
"Deskless workers are at the core of industrial and retail companies, as critical drivers of efficiency, productivity and in some cases, customer relations. Investing in effective employee communications and overall company culture, is, therefore, a fundamental element for companies looking to gain competitive advantage." says former VW CEO and angel investor Matthias Müller.," says former Volkswagen Chairman and angel investor Matthias Müller. 
"We are delighted at the trust our investors have placed in us and are proud to have such prominent support," says Benedikt Ilg, founder and CEO of Flip. 
Plans for expansion in 2022 
The company plans to invest the funding in its core market, the DACH region, while expanding to additional European markets. At the same time, staff development and recruiting are being prioritized as core building blocks for the company's growth. 
"Flip offers a chance for every deskless employee to truly participate in their own company's communication process. There is huge potential in actively integrating these employees. We look forward to supporting Flip with our expertise and experience as it expands in the English-speaking market," explains Jos White of Notion Capital. 
Benedikt Ilg summarizes: "We've become one of the fastest-growing companies on the market. Our sales revenue is up by a factor of six, and our headcount has quadrupled. That's due first and foremost to our strong focus on deskless employees. Our app is one thing above all: simple. That has made it an essential part of the working day for many employees. The fresh capital will allow us accelerate growth for our product and to further expand our team."