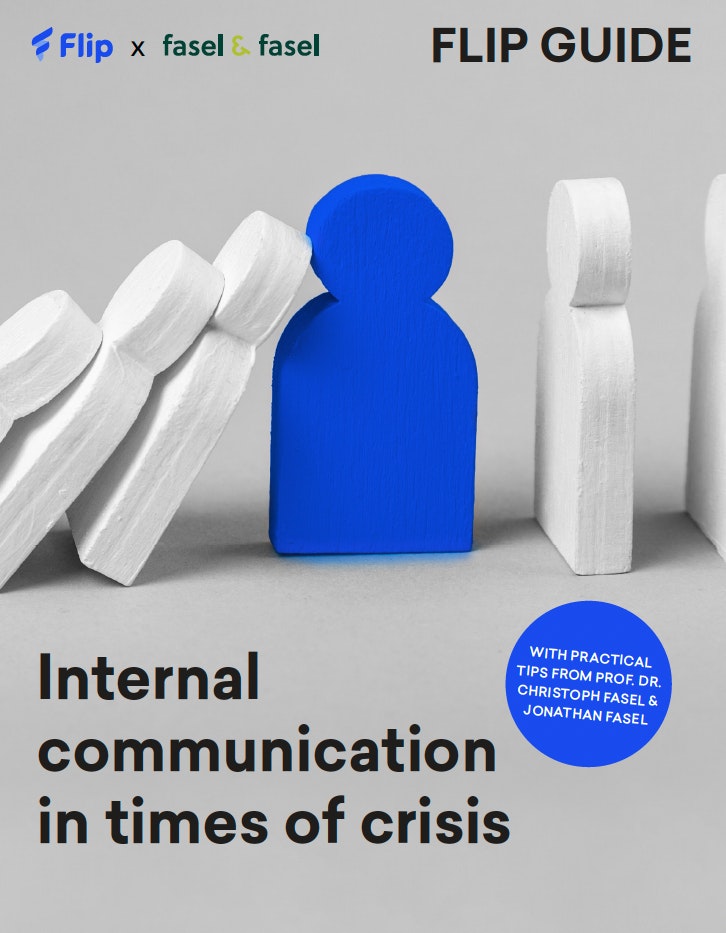 Internal communication in times of crisis
Fill out the form and receive the whitepaper
Well equipped during the crisis
Why you should read our Flip Guide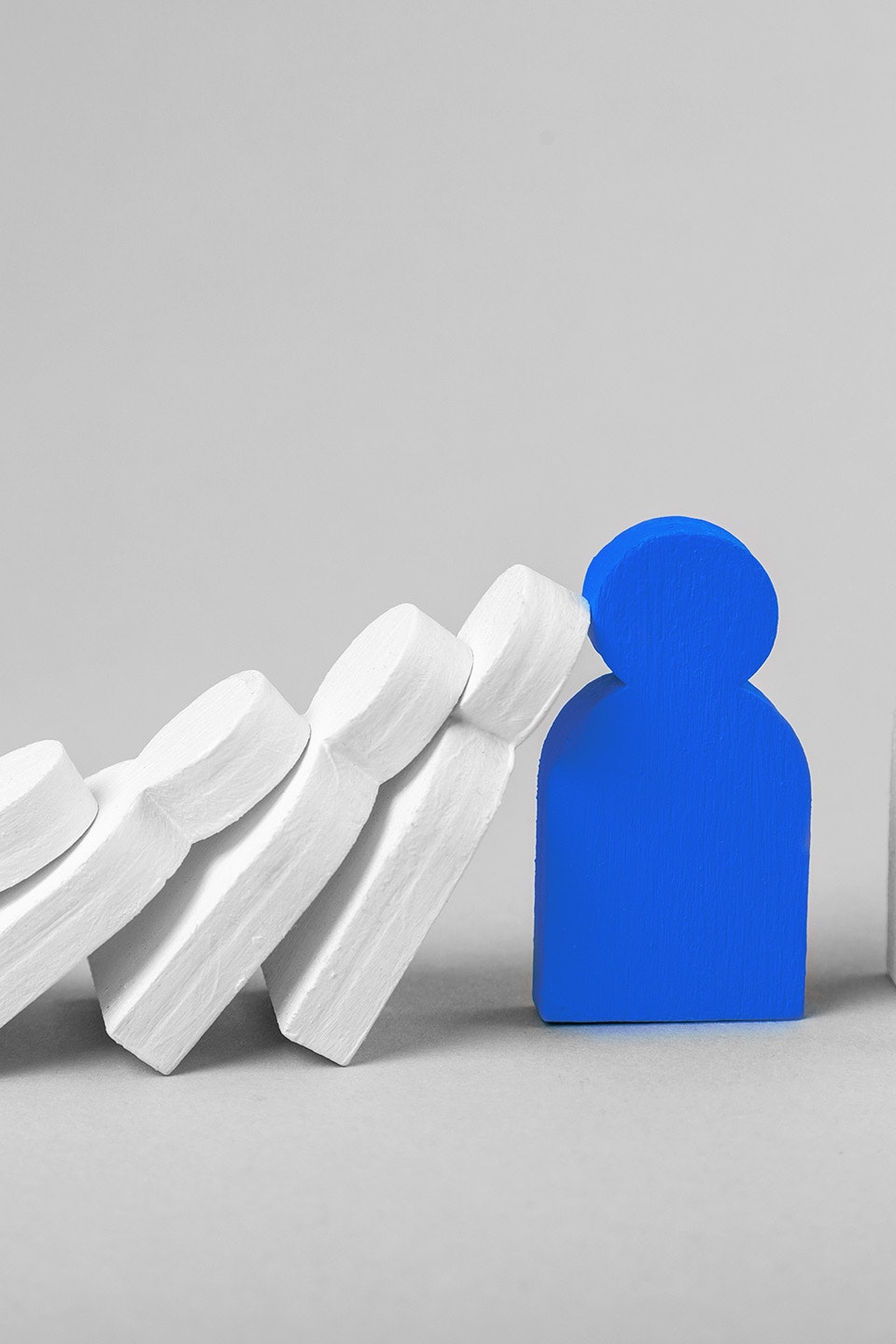 Poor communication is damaging for companies in times of crisis. It is therefore important to bring and keep staff on board. Communicators should know the basics and the most important aspects of crisis communication. What are these? Find out in the Flip guide.
Prof. Dr Christoph Fasel and Jonathan Fasel, two experienced experts in crisis communication, not only ensure that you know everything you need to know about the topic in no time at all. They also provide concrete examples from practice of how crisis communication works – or how it can go wrong.
You can find out whether you are technically well positioned for times of crisis by asking five simple questions. One of them is: Can you reach all employees immediately and simultaneously? In addition, our guide provides you with an overview: "What which channel can do in times of crisis".
Language and messages are the most important tools of any communication – even in a crisis. But what do they need to look like so that they reach and are understood by all employees? Find out why you should avoid buzzwords and technical jargon in our checklist in the Flip guide.
Ready for better internal communications?